Dave Hoops column: Is it OK to send tap beer back?
My intention is to highlight reasons a beer may be unacceptable and provide tools and reasons to ask for a replacement.
Last month I was excited to talk about warmer temps and less winter. As we all know, winter will not go quietly and seems determined to set a new historical snowfall total before it leaves us, so be it. The sun will still grace us.
I have been asked to pen a column with this topic many times. I'm writing now from a consumer's perspective. With the current post-pandemic tap options having exploded in scope and variety, sometimes there is confusion about basic tap beer best practices and consumers' taste preferences.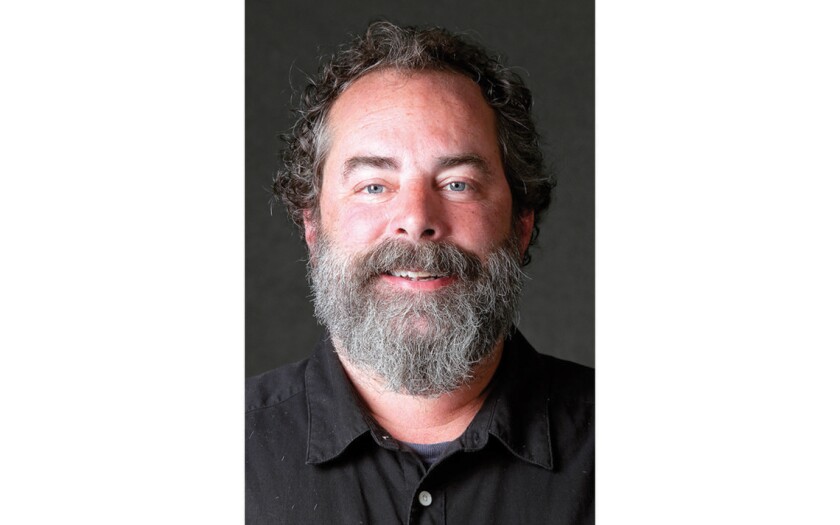 I think of the example of wine by the glass. Very few folks would hesitate to return a corked or oxidized wine served at their table. This is very acceptable and not rare. Returning said wine due to drinker dislike is a no-no and not at all common.
Beer falls into the same category. If you order a beer that is well-made and served correctly, yet you dislike it, then maybe see if any tablemates might enjoy it, as this is not a reason to ask for a replacement and doing so will vary in success rate. My intention is to highlight reasons a beer may be unacceptable and provide tools and reasons to ask for a replacement.
If you order a light lager and get a fruit beer, or an IPA and get a stout, by all means send it back and ask for the beer you ordered. This is more of a customer service issue and probably a simple mistake that's easy to fix.
As we run a beer hall with beer service to the table, this topic is discussed and trained all the time, as I'm sure most establishments practice.
Warm draft beer generally doesn't pour well, so the problem is usually taken care of quickly. Beer should be poured at 36-38 degrees and variations on both sides do happen.
American light lager is often poured ice-cold, sometimes in a frosty glass. This removes almost all flavor and taste from the beer and the drinker can simply wait a few minutes for warm-up.
Some darker beers are served warmer, closer to 40 degrees; this brings the flavors out. This is usually not worth returning the beer.
If you're served an overly heady beer, you have a right to ask for it to be topped off and it becomes apparent that you paid for 16 ounces of beer and only ended up with 12. Foam takes up about four times as much space as beer, and you've got every reason to ask for a top-off.
No head on a beer is also a mistake, as the 1 inch of foam helps with eye appeal and aroma appeal before the beer gets in your mouth.
This problem arrives from old beer or beer stored warm. The flavor will be papery and stale. Politely asking for a different beer should be accommodated with a smile.
A beer should never be served if the faucet has entered the glass and submerged in the beer. It's totally unsanitary, against draught-pour regulations and just dirty, so, yes, send it back and ask for a proper pour.
Scratched, dirty or chipped glass
Send it back as soon as you notice. If that's not until you're two-thirds of the way through your pint, a reputable establishment will fix this with a replacement. I dislike shaker pint glasses (the 16-ounce straight-sided glasses) for a variety of reasons and use English nonic 20-ounce and 10-ounce glasses that cannot be stacked, as stacking creates internal scratches that cause foaming and bubbling.
Self-explanatory. Send it back.
This is my main concern with beer off-flavors. Bars should clean the beer lines regularly and inspect the line connections as well as taste the beer when it is tapped. If this is not done, beer will taste bad. Infected beer that's improperly brewed will also taste bad.
Unlike if there is an infection or bacteria in food, infected beer is unlikely to harm you, however, it can be very unpleasant to drink. Some common off-flavors that are easy to detect are vegetable flavors, staleness, cardboard flavors, buttery popcorn or sourness in a beer that is not supposed to be sour. Some of these off-flavors can be very obvious and any sort of quality control should weed these beers out before they are served to the public, but, unfortunately, sometimes things slip through the cracks.
While sending back a beer because it is infected is encouraged, staying pleasant and not trying to explain in too much detail how the bar is messing up is my advice. The risk of sounding like a jerk if you start throwing words like "acetaldehyde" or "diacetyl" at a busy server or bartender is not the goal. Just describe what you're tasting and tell them it's off. They'll probably just replace your beer and hopefully tell management.
All of us in the service industry strive to provide a quality experience and product. I hope this column can help shed light on a topic that is not discussed as much as I think it should be.
Please email any comments or questions. Happy spring.