Readings & Writers: Tune in for poems about rivers
Poems, children books, contest and book blurb.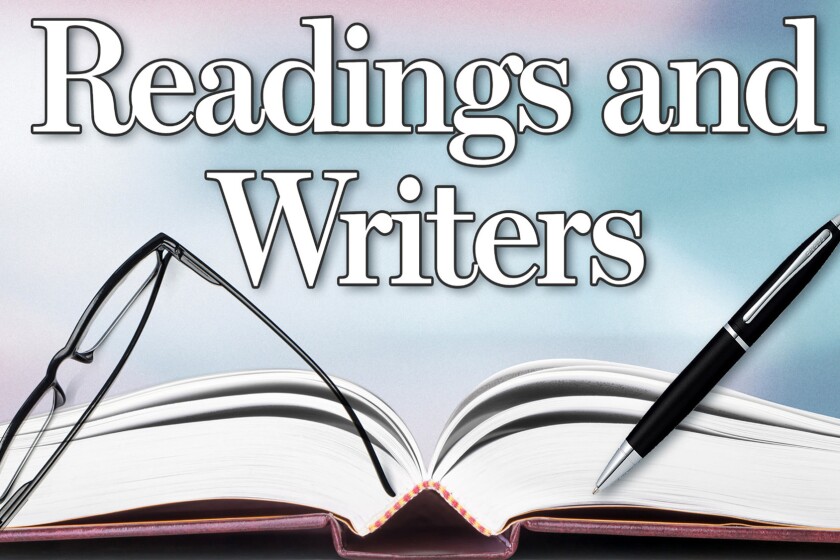 Events

Past and present faculty at The College of St. Scholastica will reflect on their time writing and illustrating a children's book designed to help children think about the earth we all share. Gary Boelhower, Professor Emeritus and Sarah Brokke Erickson, Associate Professor of Art will present Crafting a Children's Book Focused on the Common Good during the School of Arts and Letters Faculty Colloquium being held via Zoom, 3:30 – 4:50 p.m. on today, Feb. 26. Boelhower and Brokke Erickson will reflect on their collaborative artistic journey of creating A Common Thirst (published by Beaver's Pond Press in November 2020), refining the message and creating illustrations to convey the challenge and delight of understanding the common good. The talk will be followed by a question-and-answer session. The event is free and open to the public. Go to spotlight.css.edu to register.
Sam's Club presents author Linsey Davis, "Stay This Way Forever," a children's title, 10 a.m. Saturday, Feb. 27, in honor of Black History Month. The readings will be over Zoom. Signup here to register.
"A River of Poems," featuring a dozen poets from around the world and across the country will read their poems about rivers -- the St. Louis and others, via Zoom at 7 p.m. March 3. The selected poets Tyler Dettloff of Michigan, Diana Randolph of Wisconsin and Lucy Tyrrell of Wisconsin and many others. Held in conjunction with the St. Louis River Summit, the reading will last an hour and will include time for comments and questions. The talk will be recorded and posted afterward on the Reserve's Facebook page and YouTube. A summary will also be posted on Wisconsin Sea Grant's blog . It's free. Go to this Zoom link: uwmadison.zoom.us/j/93264788373?pwd=amRqSWgvT1ZxNW03WFBnU2ZYclZUQT09 . Meeting ID: 932 6478 8373; Passcode: 776905.
Lake Superior Writers will host Superior Shares, a virtual open mic, 6-7 p.m. March 10. Event is free and open to members and nonmembers. If you wish to read, ten 5-minute reading slots are available on a first come first served basis, with priority given to members of LSW. Participants will be notified ahead of time if they've been selected to read. Readers are asked to limit adult content and language. Graphic content is prohibited. To register, email writers@lakesuperiorwriters.org . Please indicate if you'd like to read. A Zoom link will be sent the day of the event.
Seeking

Lake Superior Writers is accepting entries for its annual writing contest. Categories: Poetry (1 to 3 poems), short-short fiction (1 or 2 submissions of up to 500 words), short fiction (a single submission of 1,500-2,500 words), and creative nonfiction (a single submission of 1,500-2,500 words). First place winner in each category will receive $200 and publication on the LSW website. Runner-up in each category will receive $50. The theme is "lockdown." Writers may interpret this theme as broadly as they wish. You might write about the tension found in everyday experiences or the profound struggles faced by people, resulting in a feeling of being in "lockdown" or actually being in lockdown. The LSW Writing Contest is open to adults age 18 and older. Entry is free for LSW members; $35 for non-members, which includes membership in LSW. Graphic content that is violent or sexual in nature is prohibited. Deadline: April 12. For more information, go to lakesuperiorwriters.org/2021-writing-contest .
Title: "Minnesota's Natural Heritage: Second Edition"
Author: John R. Tester, Susan M. Galatowitsch, Rebecca A. Montgomery and John J. Moriarty
Synopsis: This is the story of Minnesota's natural landscape, reaching back to the time of the glaciers, covering at least 12,000 years. Yet even against that vast expanse, recent decades have significantly transformed the natural world that is Minnesota's greatest resource. In the 25 years since the first publication, the definitive volume on the state's natural history and ecology, human activity and climate change have profoundly altered the major ecosystems that vie our state its rich and varied character. In this second edition, the book introduces readers to these ecosystems -- the lakes and rivers, forests and prairies, farmlands and wetlands -- and explains how they have come to be, how they function and how they have changed so rapidly and dramatically in recent years. Features full-color illustrations that document the state's beauty and includes maps, drawings, diagrams and graphs.
Publisher: University of Minnesota Press
Cost: $49.95
Contact info: upress.umn.edu/book-division/books/minnesotaas-natural-heritage