Readings & Writers: Storytimes and book blurbs
Check out what's happening this week.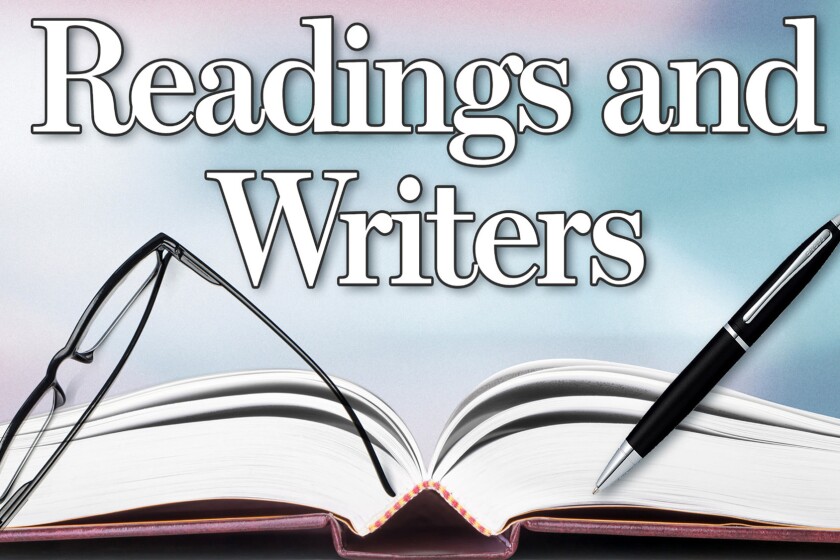 Ojibwe Storytime, 10 a.m., noon or 2 p.m. Wednesdays, through January, at the St. Louis County Historical Society's Museum in Eli's Farm Interactive Children's Exhibit on level 2 of the Depot, 506 W. Michigan St. Storytime aims to introduce children to the world of Ojibwe cultural teachings. Storytelling in the Ojibwe culture is a traditional way to pass on knowledge. Sessions are aimed at 2- to 12-year-olds. All books have been approved by our American Indian Advisory Committee.
Storytimes, 10:15 a.m. Wednesdays at the Duluth Main Library and West Duluth branch as well as 10:15 a.m. Thursdays at the Mount Royal branch. Go to duluthlibrary.evanced.info/signup/calendar .
Sign up for Duluth Public Library's winter reading program for birth to pre-k, children, teens and adults. All kids who read 10 hours (or more) will win a free book of their choice. Adults are invited to take the library's 50-hour Winter Reading Program challenge. In addition, participants can increase their chance of winning one of our grand prizes by logging reading hours, writing book reviews or completing activities. The reading program runs through Feb. 28. Go to duluthlibrary.beanstack.org/reader365 .
Virtual book club for writers and anyone who wants to listen, 6:30-8 p.m. Feb. 3. Lake Superior Writers will host T. Marie Bertineau who will talk about her book, "The Mason House," and host a Q & A about the book and her writing. Bertineau was born amidst the copper mining ruins of Michigan's Upper Peninsula, she is of Anishinaabe-Ojibwe and French Canadian/Cornish descent, and a member of the Keweenaw Bay Indian Community on the L'Anse Reservation, migizi odoodeman. After her father's untimely death, Bertineau faced a rocky and unstable childhood. But there was one place she felt safe: her grandmother's house in Mason, a depressed former copper mining town in Michigan's Upper Peninsula. To register go to lakesuperiorwriters.org/events/book-club-for-writers .
Adult poets residing in Wisconsin can submit to three contests sponsored by the Wisconsin Fellowship of Poets with a deadline of Feb. 1. Membership is not required. More information at wfop.org/annual-contests .
Title: "The Farm on Badger Creek: Memories of a Midwest Girlhood"
Author: Peggy Prilaman Marxen
Synopsis: From a hayloft in the little town of Meteor, the authorwitnessed the vanishing of a family dairy farm way of life and the changes to rural Wisconsin that altered the fabric of her farm and community. Marxen shares stories of her family's subsistence herd of dairy cows and the inevitable sidelines of hunting, fishing, and selling timber and maple syrup to make ends meet. She recounts the three-mile trek — or sled — to her one-room school and recalls a childhood that while lacking indoor plumbing, electricity, and a telephone, overflowed with activity, family and humor.
Cost: $20
Publisher: Wisconsin Historical Society Press
Title: "Dovetails in Tall Grass"
Author: Samantha Specks
Synopsis: Inspired by the true story of the thirty-eight Dakota-Sioux men hanged in Minnesota in 1862—the largest mass execution in US history—this book is a powerful tale of two young women connected by the fate of one man.
As war overtakes the frontier, Emma's family farmstead is attacked by Dakota-Sioux warriors; on that same prairie, Oenikika desperately tries to hold on to her calling as a healer and follow the orders of her father, Chief Little Crow. When the war is over and revenge-fueled war trials begin, each young woman is faced with an impossible choice. In a swiftly chang ing world, both Emma and Oenikika must look deep within and fight for the truth of their convictions—even as horror and injustice unfolds all around them.
Cost: $16.95
Publisher:SparkPress