Readings & Writers: New contest opportunity
New book blurbs and new contest.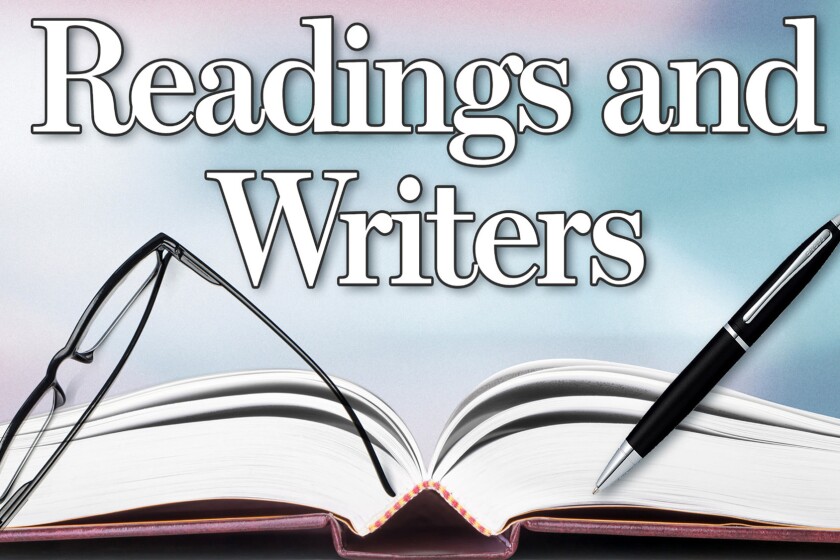 Seeking

The Arrowhead Library System (ALS) joins libraries throughout the state in announcing the call for entries in this year's Minnesota Author Project statewide contest for independently-published Young Adult and Adult Fiction. This is the contest's fourth year. The Minnesota Author Project Communities Create category, introduced last year, is also inviting entries for its second year. Communities Create seeks creative written work by Minnesota organizations and communities. Deadline for all categories: May 31.
For the Young Adult and Adult Fiction categories, winners will receive:

$1000 each in adult and young adult categories (provided by the Minnesota Library Foundation and BiblioLabs)

Honors at the 2022 spring Indie Author Project Reception

Opportunities to promote your book(s) at Minnesota public libraries

Inclusion in a full-page print spread in Library Journal

Opportunities to earn royalties through the Indie Author Project Select collection

If available, print copies of your book will be purchased and made available for checkout through Minnesota's public libraries.

Inclusion and promotion in Indie Minnesota, a digital collection of local authors available on BiblioBoard Library. (Winners and finalists)

Multiple submissions are welcome.
Each book that is submitted to the contest must be:

Indie-published

In an adult fiction or young adult fiction genre

Written by a Minnesota resident

Available in either ePUB or PDF file
For the Communities Create category, the winning organization/group will receive:

$1,000 cash prize (provided by the Minnesota Library Foundation and Bibliolabs)

Honors at the 2021 Minnesota Library Conference

Honorary plaque

Printing of the winning book

Opportunity to have the winning book available throughout the state in the Indie Minnesota collection on BiblioBoard Library

Media promotion throughout Minnesota
Each book that is submitted to the Communities Create contest must be:

Created by a Minnesota-based organization or group

A recommended minimum length of 10,000 words or 20 pages

Available in either ePub or PDF format
For more information go to indieauthorproject.librariesshare.com/minnesota for the Adult and Young Adult categories or indieauthorproject.librariesshare.com/minnesota-creates for the Communities Create category. For free resources to get started and for a link to the Indie Minnesota Collection, visit mnwritesmnreads.org .
Title: "The Zen of Home Water: True Tales of Adventure, Travel and Fly Fishing"
Author: Jerry Hamza
Synopsis: This is a collection of fishing stores -- from a 10-pound rainbow trout in Alaska or a 100-pound tarpon in Florida, the book shares fishing tales for all to enjoy.
Cost: $24.99
Publisher: Sky Horse Publishing
Contact info: skyhorsepublishing.com
Title: "Wolf Kill, A Sam Rivers Mystery"
Author: Cary J. Griffith
Synopsis: A decades-old promise haunts Sam Rivers, but the wildlife biologist refuses to return home -- not with his abusive and estranged father still there. Sam left the family farm some 20 years ago. He found solace in nature and built a respected career as a special agent for the U.S. Fish & Wildlife Service. His experiences have given him a penchant for understanding predators -- a skill he'll need now more than ever.
Cost: $16.95
Publisher: Adventure Publications
Contact info: adventurewithkeen.com