Readings & Writers: "Death and Desire in Dickinson and Rossetti" offered today.
New event and new book blurb.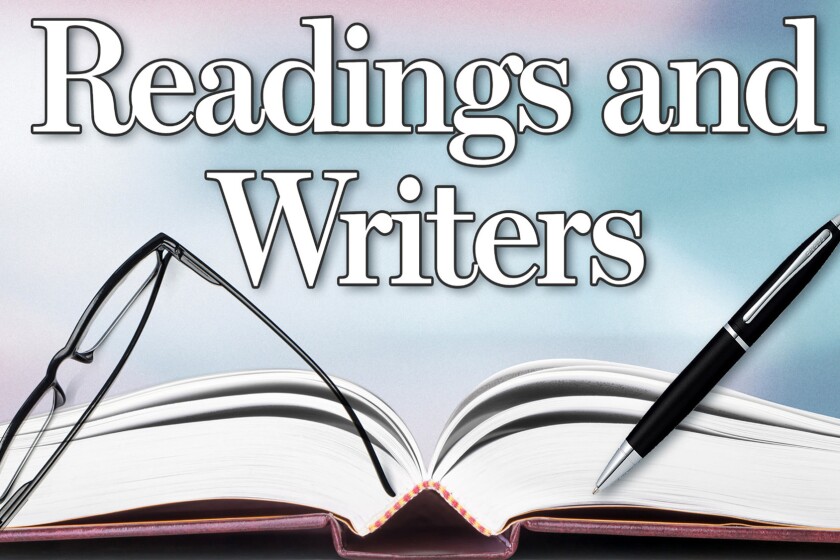 Seeking

Lake Superior Writers is accepting entries for its annual writing contest. Categories: Poetry (1 to 3 poems), short-short fiction (1 or 2 submissions of up to 500 words), short fiction (a single submission of 1,500-2,500 words), and creative nonfiction (a single submission of 1,500-2,500 words). First place winner in each category will receive $200 and publication on the LSW website. Runner-up in each category will receive $50. The theme is "lockdown." Writers may interpret this theme as broadly as they wish. You might write about the tension found in everyday experiences or the profound struggles faced by people, resulting in a feeling of being in "lockdown" or actually being in lockdown. The LSW Writing Contest is open to adults age 18 and older. Entry is free for LSW members; $35 for non-members, which includes membership in LSW. Graphic content that is violent or sexual in nature is prohibited. Deadline: April 12. For more information, go to lakesuperiorwriters.org/2021-writing-contest .

The Wisconsin Fellowship of Poets annual chapbook contest is now open for submissions until Monday, Feb. 1. Complete information can be found at Annual Contests — Wisconsin Fellowship of Poets .

The Wisconsin Fellowship of Poets is looking for poems from students in grades 6-12 for their annual student contest. Cash awards and publication in the 2022 Wisconsin Poets' Calendar. They are also looking for poems for their annual calendar. And the Wisconsin Fellowship of Poets Muse Contest is currently open for submissions from poets living in Wisconsin. Deadline for all is Monday, Feb. 1. Go to wfop.org/annual-contests .
Event
"Death and Desire in Dickinson and Rossetti", the School of Arts and Letters Faculty Colloquium, offered from 3:40-4:40 p.m. today, Jan. 29. Writing in an era when women's bodies were covered, confined and often endangered, Dickinson and Rossetti affirmed female desire and the value of the body. English and philosophy double major Ashley Etter '22 will examine Dickinson's reconsideration of the female's role in traditional narratives of sin and shame and her engagement, above all, with questions about selfhood and identity. Associate Professor of English Stephanie Johnson, PhD, will discuss the complications of the erotic for Rossetti's devotional poetry. Despite their dissimilar bodies of work, Rossetti, in England, and Dickinson, in America, both represented artistic and theological authority for women in the nineteenth century. The 40-minute talk will be followed by a question-and-answer session. It's free. Go to spotlight.css.edu to register.
Title: "The Hurricane Code"
Author: James Aura
Synopsis: Powerful Category 7 hurricanes drive millions north toward Canada as extreme heat fuels extreme weather. The Hurricane Code follows three groups, rich and poor alike who seek escape in Canada and Alaska, only to find danger of another kind as they travel north. Climate fiction set in the year 2099.
Publisher: Amazon publishing
Cost: $13.18 paperback; $3.91 kindle
Contact: authorjamesaura@gmail.com