Readings & Writers: Contests, a winner and events
Features information on two upcoming local cookbooks.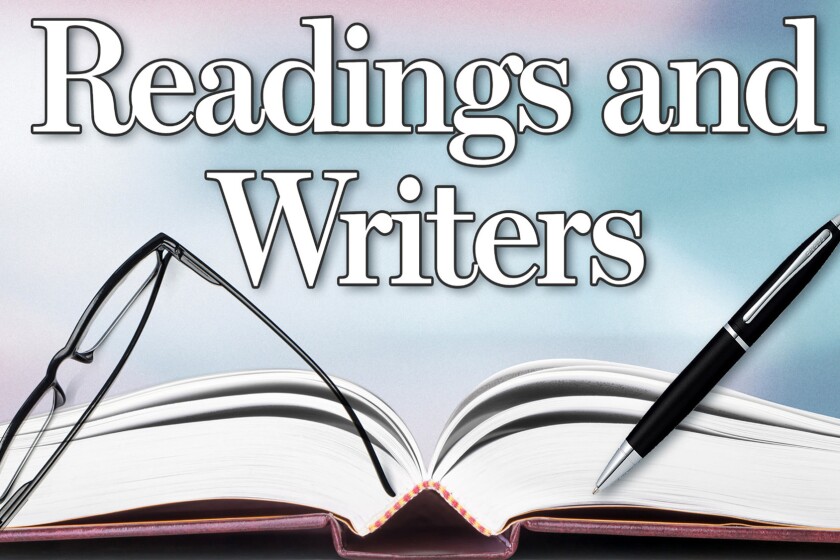 Ojibwe Storytime, 10 a.m., noon or 2 p.m. Wednesdays, through January, at the St. Louis County Historical Society's Museum in Eli's Farm Interactive Children's Exhibit on level 2 of the Depot, 506 W. Michigan St. Storytime aims to introduce children to the world of Ojibwe cultural teachings. Storytelling in the Ojibwe culture is a traditional way to pass on knowledge. Sessions are aimed at 2- to 12-year-olds. All books have been approved by our American Indian Advisory Committee.
Storytimes, 10:15 a.m. Wednesdays at the Duluth Main Library and West Duluth branch as well as 10:15 a.m. Thursdays at the Mount Royal branch. Go to duluthlibrary.evanced.info/signup/calendar .
Lake Superior Writers Writers' Café, a virtual version, will be offered from 9:30-11 a.m. Saturday, Jan. 8. Join us for a virtual meetup with fellow writers hosted by long-time LSW member Gail Trowbridge. Our January topic is "New Years' Resolutions for Writers." This event is free to both LSW members and the public, but registration is required. Email writers@lakesuperiorwriters.org by Friday, Jan. 7; you will receive an email with a Zoom link close to the event.
Sign up for Duluth Public Library's winter reading program for birth to pre-k, children, teens and adults. All kids who read 10 hours (or more) will win a free book of their choice. Adults are invited to take the library's 50-hour Winter Reading Program challenge. In addition, participants can increase their chance of winning one of our grand prizes by logging reading hours, writing book reviews or completing activities. Go to duluthlibrary.beanstack.org/reader365 .
Lake Superior Writers presents Superior Shares, a free virtual open mic for writers to read their work, 6-7 p.m. Wedensday, Jan. 12, for anyone who wants to listen. Event is free; membership is not required . Graphic content is prohibited. There will be ten 5-minute slots available on a first come first served basis. Participants will be notified ahead of time if they have been selected to read. To register, email writers@lakesuperiorwriters.org . Please indicate if you'd like to read. A Zoom link will be sent the day of the event.
Virtual book club for writers and anyone who wants to listen, 6:30-8 p.m. Feb. 3. Lake Superior Writers will host T. Marie Bertineau who will talk about her book, "The Mason House," and host a Q & A about the book and her writing. Bertineau was born amidst the copper mining ruins of Michigan's Upper Peninsula, she is of Anishinaabe-Ojibwe and French Canadian/Cornish descent, and a member of the Keweenaw Bay Indian Community on the L'Anse Reservation, migizi odoodeman. After her father's untimely death, Bertineau faced a rocky and unstable childhood. But there was one place she felt safe: her grandmother's house in Mason, a depressed former copper mining town in Michigan's Upper Peninsula. To register go to lakesuperiorwriters.org/events/book-club-for-writers .
Adult poets residing in Wisconsin can submit to three contests sponsored by the Wisconsin Fellowship of Poets with a deadline of Feb. 1. Membership is not required. More information at wfop.org/annual-contests .
Arrowhead Library System (ALS) announced that the winner of the 2021 library card design contest was Ramona Wickstrom of Chisholm. Wickstrom's original watercolor artwork was selected by the ALS staff judging panel out of the designs submitted by patrons ages 18 and older across the seven county region. The new ALS library card will be available at all 27 member public libraries, on the ALS Bookmobile, and through ALS Mail-A-Book in late January/early February 2022. For a list of those libraries, go to alslib.info .
Title: " New Scenic Café - The Second Cookbook"
Author: Scott Graden
Synopsis: New Scenic Cafe's second cookbook features 420 pages that include 125 detailed New Scenic Cafe recipes, 100+ local photos & artwork. techniques & sub-recipes, narrative prose. It's self-published and locally printed.
Cost: $75
Publisher: Self-published; accepting pre-orders now.
Contact: newsceniccafe.store
Title: "The Steger Homestead Kitchen: Simple Recipes for an Abundant Life"
Authors: Will Steger and Rita Mae Steger with Beth Dooley
Synopsis: An inspiring and down-to-earth collection of meals and memories gathered at the Homestead, the home of Arctic explorer and environmental activist Will Steger, located in Minnesota's north woods. Interwoven with dozens of mouth-watering recipes—for simple, hearty meals shared around home chefs' own homestead tables—are Steger's exhilarating stories of epic adventures exploring the Earth's most remote regions.
Cost: $27.95
Publisher: University of Minnesota Press
Date available: February
Contact: upress.umn.edu/book-division/books/the-steger-homestead-kitchen