Readings & Writers: A new novel and a local cookbook
Book blurbs and events.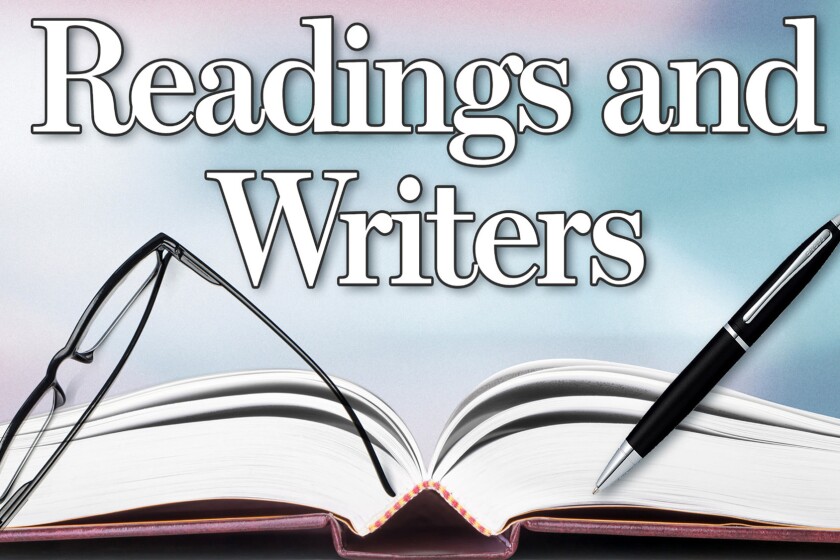 Storytime, 10 a.m., noon or 2 p.m. Wednesdays, through December, at the St. Louis County Historical Society's Museum in Eli's Farm Interactive Children's Exhibit on level 2 of the Depot, 506 W. Michigan St. Storytime aims to introduce children to the world of Ojibwe cultural teachings. Storytelling in the Ojibwe culture is a traditional way to pass on knowledge. Sessions are aimed at 2- to 12-year-olds. All books have been approved by our American Indian Advisory Committee.
Storytimes, 10:15 a.m. Wednesdays at the Duluth Main Library and West Duluth branch as well as 10:15 a.m. Thursdays at the Mount Royal branch. Go to duluthlibrary.evanced.info/signup/calendar .
Sign up for Duluth Public Library's winter reading program for birth to pre-K, children, teens and adults. All kids who read 10 hours (or more) will win a free book of their choice. Adults are invited to take the library's 50-hour Winter Reading Program challenge. In addition, participants can increase their chance of winning one of our grand prizes by logging reading hours, writing book reviews or completing activities. Go to duluthlibrary.beanstack.org/reader365 .
"Ghost Town Run" by Luke Moravec free


Title: "Ghost Town Run"
Author: Luke Moravec
Synopsis: Toby just wanted to sleep. Midnight races. Time oddities. Monsters. They all collide when 14-year-old Toby Heckler is dragged out of bed and reluctantly tags along with his track-star cousin, Seth, on nightly excursions around their hometown of Brighton. Together they discover that, after midnight, time slows and supernatural creatures emerge. Despite the paranormal happenings, a series of late-night foot races are introduced and soon teams of neighborhood kids are carelessly bounding about the late-night world. But the joy and freedom of summer nights disappears quickly. As more hidden dangers are revealed, it is Toby who must stay awake, push himself to his physical limit, and face his greatest fears.
Cost: $6.99 for e-book
Publisher: Amazon Books
Contact: Amazon.com
"It's in the Giving" by Noah W. Wilcox free


Title: "It's in the Giving"
Author: Noah W. Wilcox
Synopsis: A fourth-generation community bank owner in Grand Rapids found a diversion to the pandemic and state lockdown orders in writing a cookbook. This was a passion project that Wilcox thought would have to wait until retirement instead it became a reality during one of the most uncertain time in recent memory. The book celebrates the joy Wilcox is grateful that he has had the opportunity to bring to family and friends through his cooking over many years.
Cost: $25
Publisher: Flatflesa Press
Contact: itsinthegiving.com