Readings & Writers
Bookstore events and book blurb.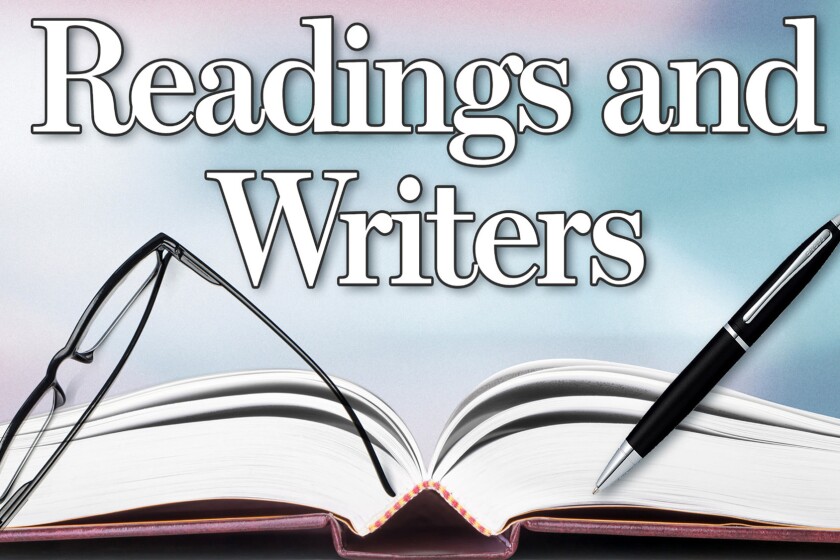 The Bookstore at Fitger's, 600 E. Superior St., offers these events. Call 218-727-9077 or go to fitgersbookstore.com .
Noon-2 p.m. Saturday, Sept. 4: Carrie Torgerson signs copies of her book, "Magnus the Naughty Dog Steals Lunch ."

2-4 p.m. Sept. 18: Andrew Graff signs copies of his book, "Raft of Stars."

6 p.m. Oct. 7: Book launch for Mark Munger's memoir "Duck and Cover: Things Learned Waiting for the Bomb," in Fitger's Theater of the North. Features music with Bill and Kate Isles.
Zenith Bookstore, 318 N. Central Ave., offers these events. Call 218-606-1777.
7 p.m. Sept. 21: Book launch for "Ward" by Ryan Vine.
7 p.m Oct. 14: Linda LeGarde Grover book launch of "Gichigami Hearts: Stories and Histories from Misaabekong," at the West Theater, across the street from the bookstore. Free.

Lake Superior Writers hosts Superior Shares, a virtual open mic from 6-7 p.m. Wednesday, Sept. 8. Event is free and open to members and nonmembers. If you wish to read, 10 five-minute reading slots are available on a first-come, first-served basis, with priority given to members of LSW. Participants will be notified ahead of time if they've been selected to read. Readers are asked to limit adult content and language. Graphic violent or sexual content is prohibited. To register, email writers@lakesuperiorwriters.org . Indicate if you'd like to read. A Zoom link will be sent the day of the event.
Title: "Skiing into the Bright Open: My Solo Journey to the South Pole
Author: Liv Arnesen
Synopsis: Liv Arnesen describes her exhausting, exhilarating experience of being the first known woman to ski unsupported to the South Pole. A tale of solitary adventure in the bleak and bone-chilling cold of Antarctica, the book share the story of gritty determination, thrilled achievement and perseverance in the face of near despair and daunting odds.

Cost: $21.95
Publisher: University of Minnesota Press
Contact info: upress.umn.edu/book-division/books/skiing-into-the bright-open