Readings & Writers
Bookstore events and book blurb.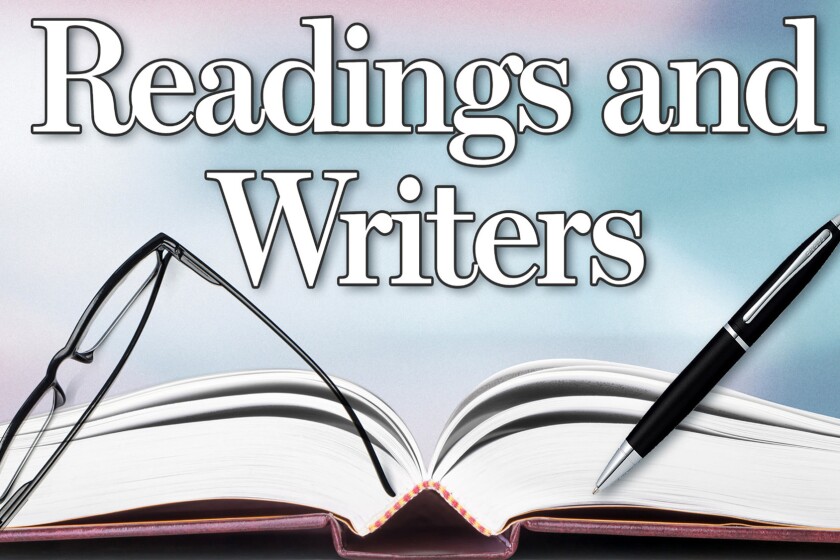 The Bookstore at Fitger's, 600 E. Superior St., offers these events. Call 218-727-9077 or go to fitgersbookstore.com .
2-4 p.m. Saturday, Aug. 28: Gretchen Anthony signs copies of her books, "Evergreen Tidings from the Baumgartners" and "The Kids Are Gonna Ask."

Noon-2 p.m. Sept. 4: Carrie Torgerson signs copies of her book, "Magnus the Naughty Dog Steals Lunch ."

2-4 p.m. Sept. 18: Andrew Graff signs copies of his book, "Raft of Stars."

6 p.m. Oct. 7: Book launch for Mark Munger's memoir "Duck and Cover: Things Learned Waiting for the Bomb," in Fitger's Theater of the North. Features music with Bill and Kate Isles.
Zenith Bookstore, 318 N. Central Ave., offers these events. Call 218-606-1777.
7 p.m. Sept. 21: Book launch for "Ward" by Ryan Vine.
7 p.m Oct. 14: Linda LeGarde Grover book launch of "Gichigami Hearts: Stories and Histories from Misaabekong," at the West Theater, across the street from the bookstore. Free.

The Friends of the Saint Paul Public Library, as the Minnesota Center for the Book, announces the fifth chapter of One Book, One Minnesota, a statewide book club that invites Minnesotans of all ages to read a common title and come together virtually to enjoy, reflect and discuss. The fifth title for the program is "Murder on the Red River " by Minnesota author Marcie Rendon . Presented in partnership with State Library Services, a division of the Minnesota Department of Education, the program aims to bring Minnesotans together during a time of distance and adversity and highlight the role of libraries as community connectors. Readers can access the ebook and audiobook for free on Ebooks Minnesota for eight weeks. A virtual author discussion will be held, featuring Marcie Rendon in conversation with Allison Waukau, at 7 p.m. Tuesday, Aug. 31. Free. Registration required .
"Murder on the Red River" is Marcie Rendon's debut mystery novel. In it the reader is introduced to Cash, a tough, 19-year-old Anishinaabe woman who was taken away from the reservation as a child and grew up in more foster homes than she can remember. Now a farm laborer and pool shark in Fargo, North Dakota, Cash's life changes when a dead body is found on the Minnesota side of the Red River and her longtime friend, Sheriff Wheaton, enlists her to help solve the case. Go to thefriends.org/onebook .
Title: "Loon Lessons: Uncommon Encounters with the Great Northern Diver"
Author: James D. Paruk

Synopsis: Ever wonder what each loon's call means? Or marvel at the loon's diving prowess? Or where loons go when they leave northern lakes in the winter? These questions, and many more, are answered in this book written by one of the world's foremost experts on the subject.

Cost: $24.95
Publisher: University of Minnesota Press
Contact info: upress.umn/edu/book-division/books/loon-lessons