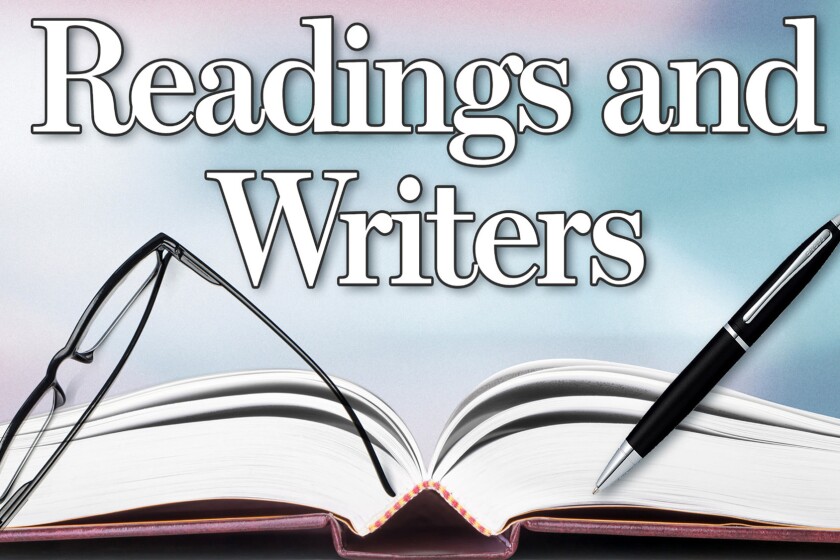 League of Minnesota Cities annual Mayor for a Day essay contest for Minnesota students currently in the fourth, fifth, or six grade. Students have an opportunity to write about what they would do if they were in charge of a city. Entries must be emailed or postmarked by Dec. 7. Three winners will be chosen and awarded $100 each, and will have their essays published in "Minnesota Cities " magazine. Winners only will be notified in early January. For more information and an entry form, go to lmc.org/about/mayor-for-a-day-essay-contest . The page also includes a link to a document for students that explains the typical job duties of a mayor.
The Wisconsin Fellowship of Poets annual chapbook contest is now open for submissions until Feb. 1. Complete information can be found at Annual Contests — Wisconsin Fellowship of Poets .
The Friends of the Saint Paul Public Library, as the Minnesota Center for the Book, announces the third chapter of One Book | One Minnesota, a statewide book club that invites Minnesotans of all ages to read a common title and come together virtually to enjoy, reflect, and discuss. The third title for the program is " The Plague of Doves" by Minnesota author Louise Erdrich . Links to resources and more information can be found at thefriends.org/onebook .
The Duluth Poet Laureate Project announces the " Second Sunday Reading Series," online open poetry readings organized by Gary Boelhower, 2018-20 Duluth Poet Laureate. Monthly reading offered Saturday, Nov. 8, features Sheila Packa and Blair Powless. Offered through Zoom. Register with Gary Boelhower at gboelhower@msn.com . Poets who wish to participate in the open reading segment should contact Gary Boelhower as well. Go to duluthpoetlaureate.org .
Zenith Bookstores, 318 N. Central Ave., offers these events. Call 218-606-1777.
7 p.m. Thursday, Nov. 12: In Conversation: Thomas D. Peacock, author of "The Wolf's Trail: An Ojibwe Story, Told by Wolves" and Linda LeGarde Grover, author of "In the Night of Memory."

Title: "Land of 10,000 Plates: Stories and Recipes from Minnesota"
Author: Patrice M. Johnson
Synopsis: The author highlights food rituals from her own life and explores Minnesota fare far and wide, experiencing the festivals, speaking with revelers, and celebrating the foodways that define the northland. Find such recipes as Blabarsoppa (bilberry soup), Caraway Rye Pretzels, Savory Pudding with Roasted Cherry Tomatoes and Radish, and Coconut Ginger Pumpkin Pie -- accompanying stories about people who thrive in the North.
Publisher: Minnesota Historical Society Press
Cost: $24.95
Contact: mnhspress.org