Readings & Writers: Stegers to give virtual presentation on new cookbook
Check out what's happening this week.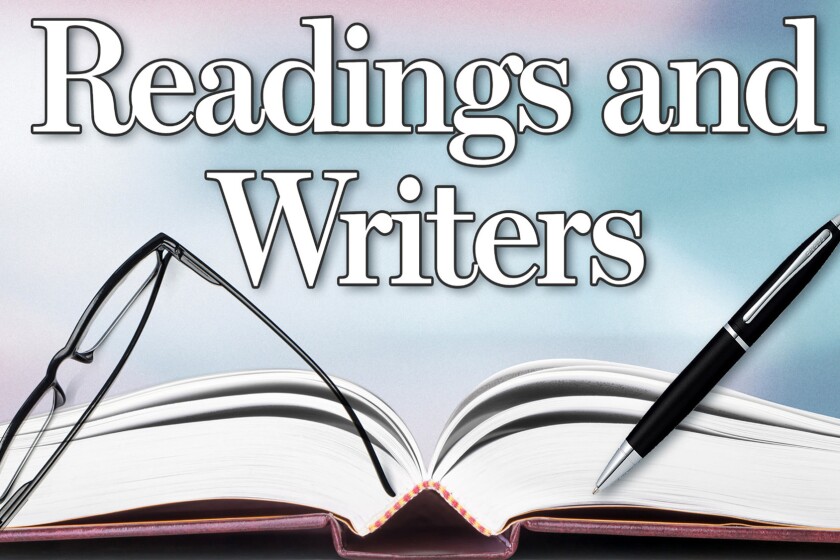 Storytimes, 10:15 a.m. Wednesdays at the Duluth Main Library and West Duluth branch as well as 10:15 a.m. Thursdays at the Mount Royal branch. Go to duluthlibrary.evanced.info/signup/calendar .
The Duluth Public Library is offering in-person book clubs at the main Duluth Public Library, 520 W. Superior St. To see the four book clubs, what book they are reading and a list a questions for each book, go to the calendar at duluthlibrary.org .
Authors Will Steger and Rita Mae Steger, of Ely, will be in conversation with Beth Dooley in a virtual presentation for their new cookbook, "The Steger Homestead Kitchen: Simple Recipes for an Abundant Life," as part of the Friends of the Hennepin County Library Talk of the Stacks series at 7 p.m. Feb. 24. Free virtual event registration at supporthclib.org/steger-homestead-kitchen.
The Arrowhead Library System will provide Paper Design Collage Take and Create Art Kits to member public libraries to distribute through Feb. 28. These kits have been designed by COMPAS teaching artist Teresa Cox. This art activity explores color relationships and design using geometric shapes and is for anyone wanting to experiment with using papers to create an original collage. This is an all-ages program; kindergarteners and first graders may need extra assistance. Note each location has a limited number of kits. This program, sponsored by Arrowhead Library System, was funded in part or in whole with money from Minnesota's Arts and Cultural Heritage Fund. Go to alslib.info.
Join authors Rob Greenfield, of Ashland, Wisconsin, and April Hepokoski, of Esko, 5:30-8 p.m. March 4, Cloquet Public Library, 320 14th St., Cloquet, for the release of their new book, " Zero Waste Kids," a solutions-oriented book that teaches through activities how to reduce, reuse and recycle at home, at school, and in the community. The focus of the talk will be on zero waste and sustainable living.
Lake Superior Writers presents Virtual Book Club for Writers, 6:30-8 p.m. March 29. Brian Malloy will talk about his book, "The Year of Ice," and host a Q & A about the book and his journey writing it. Free. For more info: lakesuperiorwriters.org/events/book-club-for-writers .
Lake Superior Writers' 2022 Writing Contest is open. This year's theme is "Full Circle." Categories are poetry, short fiction, short-short fiction and creative nonfiction.
For more information: lakesuperiorwriters.org/2022-writing-contest . Deadline: April 11.
Have you or someone you know published a book in 2020 or 2021? Lake Superior Writers is seeking nominations for the 2022 Northeastern Minnesota Book Awards. Books may be nominated in one of six categories: Nonfiction, Fiction, Art/Photography, Children's Literature, Poetry and Memoir. A non-refundable $40 entry fee is required for each nominated title. The awards recognize books that substantially represent the history, culture, heritage or lifestyle of Northeastern Minnesota, which includes the following counties: Aitkin, Carlton, Cook, Itasca, Kanabec, Koochiching, Lake, Pine and St. Louis. Authors are not required to live in Minnesota in order to have their work considered.
This is the first year that Lake Superior Writers will present the awards, previously coordinated by the University of Minnesota Duluth's Kathryn A. Martin Library, with the last awards given out in 2020. As in the past, independent reading teams for each category will review and determine awards, with the awards announced in fall 2022.
Nominated books must have been originally released anytime between 2020 and 2021. The winning book in each category will receive a cash prize of $200. The winning book and the honorable mention in each category will receive a glass plaque and 100 book seals.
For complete guidelines about nominating a book, including a link to the required nomination form, visit lakesuperiorwriters.org/nemba . Mail the completed form, four (nonreturnable) copies of the book and the $40 entry fee to NEMBA, 1626 London Road #895, Duluth, MN 55812. Nominations must be postmarked by May 31.
For questions, email nemba@lakesuperiorwriters.org.
Title: "The Big Island: A Story of Isle Royale
Author: Julian May
Illustrator: John Schoenherr
Synopsis: Isle Royale, "the big island" of this book, is a wilderness national park in Lake Superior and home to a unique and fascinating ecosystem of animals, most notably the iconic wolf and majestic moose. Here is author Julian May's story about the island's beginning, the kinds of animals that came to populate it, and their effects on the pristine landscape.
Cost: $17.95
Publisher: University of Minnesota Press
Contact: upress.umn.edu/book-division/books/the-big-island
Title: "Escape from Apocalyptic Chaos: Volume 1"
Author: Bertha Dudde, presented by Brian and Dana Burmachuk, of Duluth
Synopsis: This book is about the story of humanity in two volumes. This information has never been published before. This message prepares readers for the end of times. This message is directly from God. The writers hope readers find enlightenment and strength to live through the chaos.
Cost: $19, $14 for e-book
Publisher: Dorrance Publishing Co., Inc.
Contact: bookstore.dorrancepublishing.com/escape-from-apocalyptic-chaos-vol-1