Readings & Writers: Comic strip kits, book clubs, author events and more
Check out what's happening this week.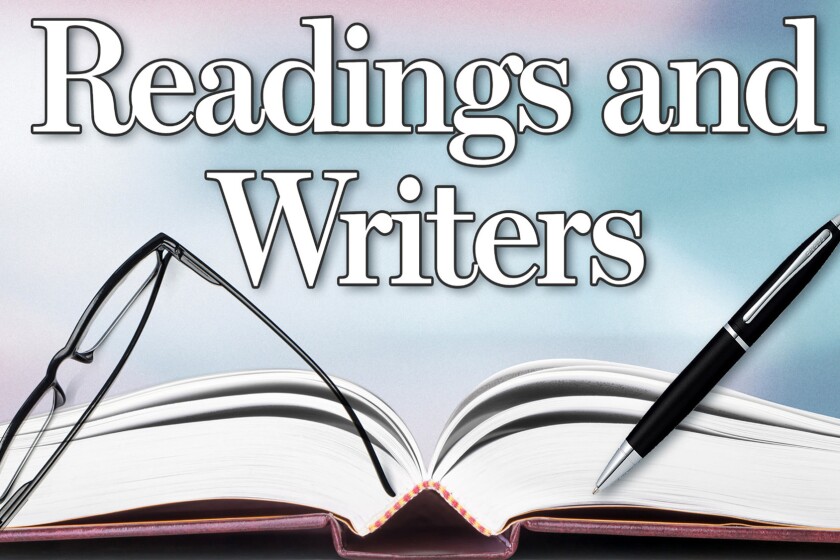 We are part of The Trust Project.
Ojibwe Storytime, 10 a.m., noon or 2 p.m. Wednesdays, through January, at the St. Louis County Historical Society's Museum in Eli's Farm Interactive Children's Exhibit on Level 2 of the Depot, 506 W. Michigan St., Duluth. Storytime aims to introduce children to the world of Ojibwe cultural teachings. Storytelling in the Ojibwe culture is a traditional way to pass on knowledge. Sessions are aimed at 2- to 12-year-olds. All books have been approved by our American Indian Advisory Committee.
Storytimes, 10:15 a.m. Wednesdays at the Duluth Main Library and West Duluth branch as well as 10:15 a.m. Thursdays at the Mount Royal branch. Go to duluthlibrary.evanced.info/signup/calendar .
The Arrowhead Library System is offering "Create A Comic Take and Make kits" with author and illustrator Chris Monroe through Jan. 31. Create and draw your own wacky characters and insert them into a comic strip of your own design using the cartoon-panel pages provided. Follow the helpful draw-along instructions to determine your character's looks, style, emotions and ability to take a fall.
Monroe is an author, illustrator, visual artist and cartoonist. She is the author of seven children's picture books, as well as the illustrator of picture books by authors Kevin Kling, Jane Yolen, and Janice Levy. Her comic strip, "Violet Days," has been in print for over 19 years, and is featured in the collection "Ultra Violet: Ten Years Of Violet Days."
This program, sponsored by Arrowhead Library System, was funded in part or in whole with money from Minnesota's Arts and Cultural Heritage Fund. To learn more, go to alslib.info or facebook.com/alslibinfo .
"Minnesota Athletes in the Olympics" with Minnesota author Patrick Mader, offered for free at these locations:

1 p.m. Monday, Jan. 24, Babbitt Library
6 p.m. Monday, Jan. 24, Calumet Public Library
Noon Tuesday, Jan. 25, Virginia Public Library
10:30 a.m. Thursday, Jan. 27, Cloquet Public Library
3:30 p.m. Thursday, Jan. 27, Carlton Area Public Library
This program, sponsored by Arrowhead Library System, was funded in part or in whole with money from Minnesota's Arts and Cultural Heritage Fund.
Virtual book club for writers and anyone who wants to listen, 6:30-8 p.m. Feb. 3. Lake Superior Writers will host T. Marie Bertineau who will talk about her book, "The Mason House," and host a Q & A about the book and her writing. Bertineau was born amid the copper mining ruins of Michigan's Upper Peninsula. She is of Anishinaabe-Ojibwe and French Canadian/Cornish descent and is a member of the Keweenaw Bay Indian Community on the L'Anse Reservation, migizi odoodeman. After her father's untimely death, Bertineau faced a rocky and unstable childhood. But there was one place she felt safe: her grandmother's house in Mason, a depressed former copper mining town in Michigan's Upper Peninsula. To register, go to lakesuperiorwriters.org/events/book-club-for-writers .
Virtual Writers' Café, hosted by Lake Superior Writers, 9:30-11 a.m. Feb. 5. The virtual meetup is hosted by Gail Trowbridge. This event is free to both LSW members and the public, but registration is required. Email writers@lakesuperiorwriters.org by Feb. 4; you will receive an email with a Zoom link close to the event.
Lake Superior Writers presents Superior Shares, a free virtual open mic for writers to read their work, and for anyone else who wants to listen, from 6-7 p.m. Feb. 9. Event is free; membership not required. Graphic content is prohibited. There will be 10 five-minute slots available on a first-come, first-served basis. Participants will be notified ahead of time if they have been selected to read. To register, email writers@lakesuperiorwriters.org . Indicate if you'd like to read. A Zoom link will be sent the day of the event.
The Duluth Public Library is offering in-person book clubs at the Main Duluth Public Library, 520 W. Superior St., starting Feb. 10. To see the four book clubs, what book they are reading and a list a questions for each book, go to the calendar at duluthlibrary.org .
Adult poets residing in Wisconsin can submit to three contests sponsored by the Wisconsin Fellowship of Poets with a deadline of Feb. 1. Membership is not required. More information at wfop.org/annual-contests .
Title: "The Moments Between Dreams"
Author: Judith Brenner
Synopsis: The novel takes place in the 1940s-50s, but the characters deal with a lot of the same issues people are facing due to the worldwide pandemic today. The protagonist's daughter is hospitalized in isolation with polio and her husband is about to head off to war, but before he leaves, his temper flares with an impulsive and dangerous need for control. Challenges escalate from there until the hopeful ending.
Cost: $17.95
Publisher: Greenleaf Book Group Press
Release date: May 3