Duluth performers will turn Wade Stadium into a stage
Thursday's Season Splash is a free showcase of works created by local arts organizations.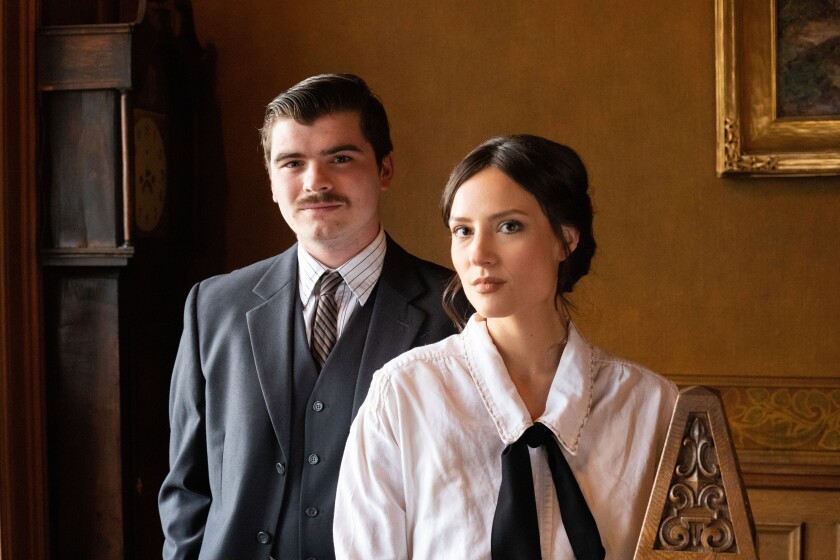 We are part of The Trust Project.
After a period that found arts and entertainment beamed directly into your home, a pack of local arts organizations are now bringing the singing, the dancing and the brass band playing to near home plate.
"Season Splash," a free live performance at 6:30 p.m. Thursday at Wade Stadium, will feature bits and pieces from the Duluth Superior Symphony Orchestra's brass quintet, Lake Superior Youth Chorus, Lyric Opera of the North, the Minnesota Ballet, Renegade Theater, Take It With You and Wise Fool Theater.
"It's a thank-you party," said Sarah Lawrence, a co-director of Lyric Opera of the North, which is reimagining The Flower Duet from Delibes' "Lakme" as a group song. "We are all so grateful to this community for supporting these arts organizations when there were no live performances."
Other groups involved include Matinee Musicale, Twin Ports Choral Project and Arrowhead Chorale. It marks the start of another performance season for many organizations that have recently opened or have shows on the horizon.
As the pandemic altered the way the local arts organizations operated — in some cases canceling entire seasons, in other cases adapting to smaller, well-spaced audiences or online options — some of the scene's players came together on Zoom to talk about summer camps, safety procedures and other issues related to performances under these new circumstances.
"There's no manual for this," said Amber Burns, Duluth Playhouse's Family Theatre & Education artistic director.
During these meetings, Lawrence recalled looking at a computer screen filled with talented people.
"A few of us started talking about doing something together," she said.
The result is a less-than-hourlong showcase.
"A little bit of what everyone does," Lawrence said, plus a group number and an audience singalong.
Lyric Opera of the North's response to shuttered stages included a collaboration with other opera companies. Groups within the Decameron Opera Coalition each created a piece of an episodic weekly series that was available for streaming. "Tales from a Safe Distance," Lyric Opera of the North's contribution, was a dark-humored story of lost love set against an animated backdrop drawn by Ann Gumpper.
The Duluth Playhouse's production of "Matilda: The Musical," which was originally scheduled to open in March 2020, is back in rehearsals and scheduled to open Oct. 1 at the Playhouse Family Theater. For the Season Splash, Burns is bringing the entire cast, more than two dozen singers and dancers, to perform "Revolting Children," a snippet from the show about a young girl who is a little bit magical and a little bit naughty.
The stage will be near home plate at the baseball stadium, and as a nod to the venue there will be hot dogs for sale. The DSSO's brass quintet should feel comfortable. They've become a sort of house band at Wade Stadium.
"They've been at all the home (Huskies) games the whole season," the DSSO's director Brandon VanWaeyenberghe said.
What: "Season Splash"
When: 6:39 p.m. Thursday
Where: Wade Stadium
Tickets: Free, open to the public