Best bets: Van talk, music and bathrooms
This week's top picks in local arts and entertainment.
We are part of The Trust Project.
Low talks how to load a van, man
Citizens of Twitter know that Low's Alan Sparhawk is regularly called upon to critique The Packing of a Musician's Van. He has developed a rep as a sort of Tetris master of best-filling van and trunk-like spaces.
A while back, the crew kicked around a series loosely based on this skill-set and featuring musician friends from around the country. In the first go-round of "Vansplaining," Sparhawk hangs out with U.K.-based band Our Girl. He helps unload gear, talks international touring, observes the toll of travel on equipment.
"Luggage, man," he says. "When you fly, it's like they drop it off a three-story building."
Sparhawk goes to a used record store with a member of the band and then joins in their pre-show superstition: managing an imaginary ball of energy. After the band loads its van, he gives his critique.
"Pretty good," he says.
"Vansplaining" is available on YouTube.
A few times during this period of relatively few live shows, Minnesota-bred Martin Zellar of the classic Austin band the Gear Daddies has posted a full-length solo show to Facebook live. Not only is it a blast-back to nights of light beer and heavy dance-sweat, the people-watching is off the charts. Is that one of your best friends from high school — whom you inexplicably haven't talked to in 20 years — checking into the live stream? Indeed it is. And there is no way to hide, here, on the internet.
Zellar and his former bandmates are joining up for a show together, which will go live at 7:30 p.m. Aug. 6 on the band's Facebook page.
Gear Daddies, a quintessential bar band that formed in the mid-1980s, is best known for its song "Zamboni" — which plays between periods at hockey games and on the soundtrack of movies set in cold places. It's a tough call between which is the essential album, "Let's Go Scare Al" or "Billy's Live Bait."
Desperately seeking Sasquatch?
Among the oddities that this northern, wooded region is known for: Bigfoot. A group of Sasquatch seekers is hosting the first Minnesota Bigfoot Conference — a three-day event in Grand Rapids that includes wooded walks and guest speakers.
The events were created by the Minnesota Bigfoot Research Team, which is celebrating 20 years of investigation and research. Abe Del Rio, one of the group's founders, started with an interest in animals that developed into a fascination with elusive sightings. He's been chased by Bigfoot, he said, but he has never actually seen one. Yet.
Minnesota Bigfoot Conference is Aug. 7-9 at the Timberlake Lodge Hotel in Grand Rapids. Tickets are available on Facebook .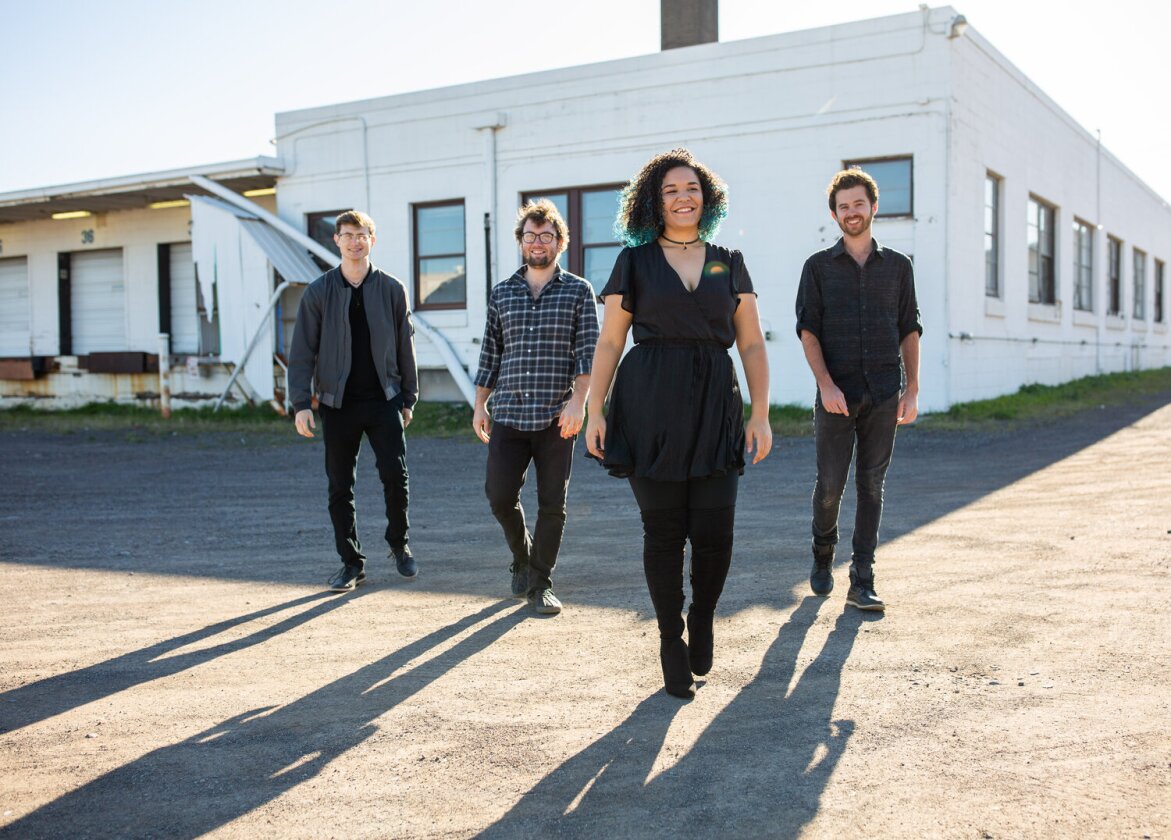 One Less Guest with one more guest: Alexy
Folk musician Teague Alexy and One Less Guest will both play Friday at Wussow's Concert Cafe, an outdoor show that will include food and drinks. Alexy has spent this stage-less period playing regular virtual sets. One Less Guest, fronted by Ren Cooper, recently released its debut album "Monochrome," which is faring well on college music charts.
Teague Alexy and One Less Guest play at 7 p.m. Aug. 7 at Wussow's Concert Cafe, 324 N. Central Ave. Tickets: $15 at jasonwussow@gmail.com.
From pristine seats no behind has touched to God-forsaken boxes, an anonymous reviewer has been critiquing the bathrooms at the University of Minnesota Duluth.
And sometimes they get a little … cheeky.
In what looks like an apartment bathroom, the user says of a space that includes an interactive poster and a Jeffrey Goldblum shower curtain:
"I admire the strength that it takes to use that bathroom every day with Jeff Goldblum staring at you, it's the same kind of strength that it takes to use Tumblr in 2020." This followed a request to send in photos of home bathrooms.
Check out @UMDbathroomreviews on Instagram.