Best Bets: Rock the Bayfront for Grandma's Marathon
Find something to do this weekend in the Northland.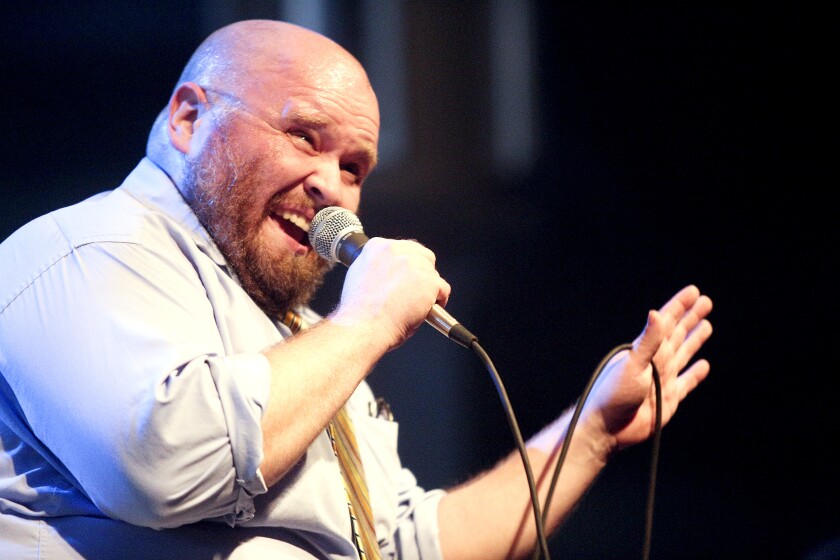 We are part of The Trust Project.
DULUTH — It's Grandma's Marathon weekend in Duluth, and Juneteenth in America. See the story linked below for details on Juneteenth events happening in the Northland this week, and scroll down for information on the rest of this week's Best Bets.
Duluth, Superior and Grand Rapids will all host events on the weekend of what's now a official federal holiday.
You may have heard of a little 26.2-mile jog the locals like to call Grandma's Marathon. The News Tribune's sports page has everything you need to know about the athletic aspects of the Saturday event — but there's also plenty of fun to be had around marathon day even for people who aren't running, don't run, and maybe even shudder at the very notion of running. That includes the two-day Rock the Bayfront music festival, a free event at Bayfront Festival Park. On Friday from 6:30-8:30, the cover band Pop Rocks promise a "playlist of hit dance party jams." Then on Saturday, the Rock-a-Billy Revue starts struttin' at the very rock-a-doodle hour of 9 a.m. Saturday's music continues nearly 'til midnight with a capper concert by Viva Knievel. See grandmasmarathon.com for more information.
Virginia, Land of the Loon
"Exquisite art and craft booths!" "Continuous entertainment!" "An 80-unit parade!" Not to mention a golf cart shuttle, an ecumenical service and merch "imprinted with our very own registered trademark." Virginia is not pulling any punches for the Land of the Loon Ethnic Arts and Crafts Festival this Saturday and Sunday. The exhibitors are the main attraction — with everything from deer antler inventions, to rhinestone clothing to vegan nail polish — but the list of food vendors will make your mouth water. The specialty offerings include a Tornado Potato ("fried twisty potatoes on a stick") and a Winky Dinky Delight ("mini-donuts in a dish topped with apple filling, whipped cream and a sugar/cinnamon mixture"). It may all sound a little wacky, but the festival has been a beloved community standby since being founded over four decades ago by Bess Metsa, wife of former mayor Elder Metsa. See landoftheloonfestival.com for more information.
Tuesday marks the summer solstice, the longest day of the year. It has a special significance for everyone across the northern hemisphere, but here in Duluth ... let's just say we really don't want to waste a second of that summer sunlight. If you want to pay your respects while also moving your bod, you can join a group of local yoga studios under the pavilion at Enger Park (too much of a good thing could lead to sunburn) for an event called "108 in the 218." Yoga instructors will lead attendees in 108 — count 'em, 108 — sun salutes, with ample breaks for rest because those salutations will really add up on you. For more information, see facebook.com/runayogaduluth.
They're not wasting the nearly 16-hour day over across the bridge, either. Make Music Day is a worldwide event intended to fill city streets with free, live music. Originating in France in 1982, Make Music Day has since spread around the world, but hasn't quite caught on in Minnesota, where only Hastings has a chapter. Wisconsin, on the other hand, makes a statewide push that includes Superior, where a dozen artists have sets scheduled throughout the city Tuesday, June 14. A brewery, a bar, a park, a motel, a shipping store and even private residences are hosting shows. See makemusicday.org/superior for details.
This story was updated at 9:50 a.m. June 13 to add a link to information about Juneteenth celebrations. It was originally posted at 8:16 a.m. June 13.