Best Bets: Music, beer and bashes
Find something to do this week.
We are part of The Trust Project.
Here are five ideas for things to get you out and about through the next week.
New band debuts at Concerts on the Pier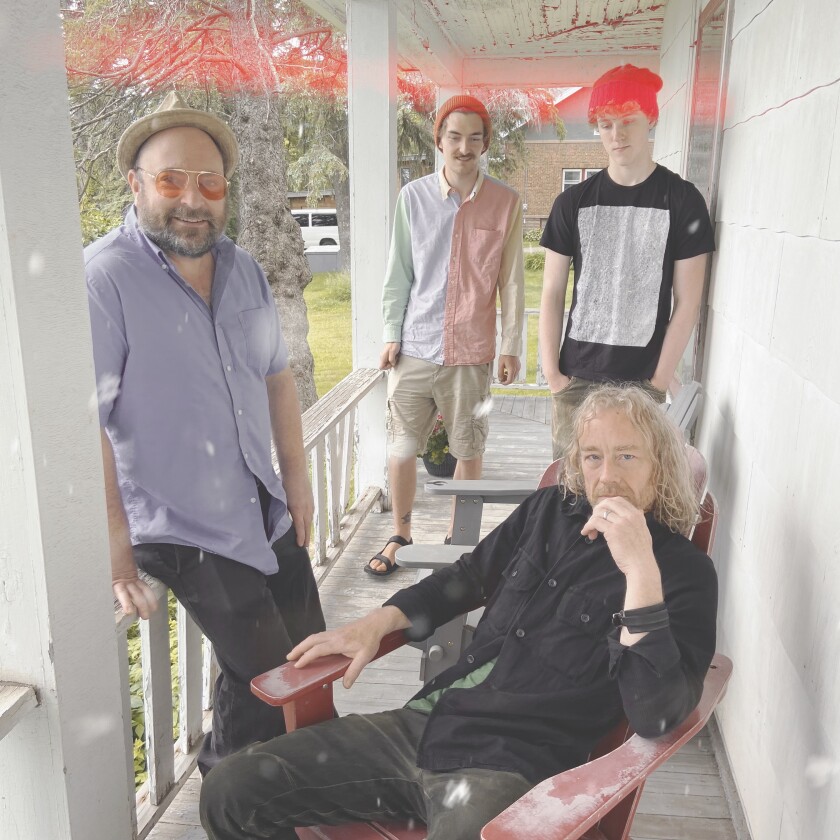 Walk, paddle, boat, bike or ride share to the Glensheen to hear a new Twin Ports band debut. Damient is a Twin Ports project led by songwriter Marc Gartman, of Glitterati and Fever Dream; Alan Sparhawk, of Low fame, on guitar, and his son, Cyrus, on bass; and Owen Mahon, of New Salty Dog, on drums. The band plays all originals with Afro-Cuban influence. Gates open at 5 p.m. Wednesday, with music from 7-8 p.m.
If you have to drive, plan to arrive before 5 p.m. as there is limited parking on-site. If you plan to kayak to the event, they can be launched from 42nd Avenue East and London Road, but plan to park on or above London Road and carry your kayak down to the beach.
The event is free and open to the public. More details at glensheen.org/event/concerts-on-the-pier-damien .
Honoring a lost bassoonist, composer and celebrating collaboration
In its first concert in nearly two years, the Lake Superior Chamber Orchestra on Thursday will premiere "Brittle, Bright," the final work of LSCO bassoonist and resident composer Bradley Bombardier, who died in 2019 following the last concert. The performance is also a creative collaboration by two other local artists: Mina Kaiser, who completed the orchestration, and mezzo soprano Sarah Knott, a soloist in the work.
Knott initially brought the idea of commissioning the work based on a volume of poetry by Marion Thompson van Steenwyk, who was born in Superior, educated in Duluth and studied poetry at the University of Minnesota. Bombardier's piano version of the work was premiered at the University of Minnesota Duluth in February 2019, but he died before completing the full orchestration. Kaiser completed the work as a tribute to her longtime colleague and friend.
The concert will also feature area high school students from the Quartet Project performing in the lobby prior to the concert and alongside the LSCO. The concert begins at 7:30 p.m. at UMD's Weber Music Hall. More details at facebook.com/lscoduluth .
Backyard Bash at Lake Superior Zoo
Celebrate summer by partying with some animals during the Backyard Bash on Friday from 5-8:30 p.m. at Lake Superior Zoo. This fundraiser features live music by Crescent Moon, yard games, raffles and barn feedings. Local brews from Blacklist Brewing and cocktails from The Other Place will be available, along with food from local food trucks. Visitors may want to check out the baby pygmy slow lorises or the Chinese goral born in June.
Tickets are $25 in advance, $30 at the door, but $5 for children age 12 and under and $20 for zoo members, free for zoo member children age 12 and under. Details at lszooduluth.org/backyard-bash .
Craft beer, music and grown-ups at Bayfront
All Pints North returns for its 10th anniversary at Bayfront Festival Park on Saturday from 3-7 p.m. The 21-and-over event features craft brewers from across the state, games, live contests and more. A ticket to this event grants the visitor unlimited samples of craft beer, cider, seltzer and more from over 100 Minnesota breweries, a commemorative tasting glass and access to all activities.
Non-alcoholic craft beverage options will be available. No children or anyone under age 21 will be permitted. Learn more at mncraftbrew.org/event/all-pints-north.
Gather under the Big Top with Brandi Carlile
Following a sold-out show at the Xcel Energy Center, well-known country, pop, Americana artist Brandi Carlile will head up north to perform at Big Top Chautauqua in Bayfield on Monday, Aug. 1. Her special solo performance has already sold out the reserved seating, but general admission is still available for the grounds. If you don't already have a ticket, plan on bringing your own chair or blanket as there's no tent seating left. The show begins at 7:30 p.m.
Tickets and other information available at ticketsbigtop.org.