Best bets: Movies, music and art online, plus a little venturing out
This week's top picks in local arts and entertainment.
If you're missing Rhubarbara
In a world without pandemic, CHUM's hyper-Duluth-y event Rhubarb Fest would take over a section of London Road this weekend. Fest fans know that the star of the show is Rhubarbara, the larger-than-life stalk that roams and is ready for any and all photo ops.
Pay tribute to the plant-person by screening "Virginia, Minnesota," a quirky road trip movie by Daniel Stein that includes Rhubarbara in the cast. The movie, which is about a reunion between women who grew up in a group home (played by Glensheen) was filmed along the North Shore in 2016 and played at Duluth Superior Film Festival.
"Virginia, Minnesota" is available for rental on Amazon .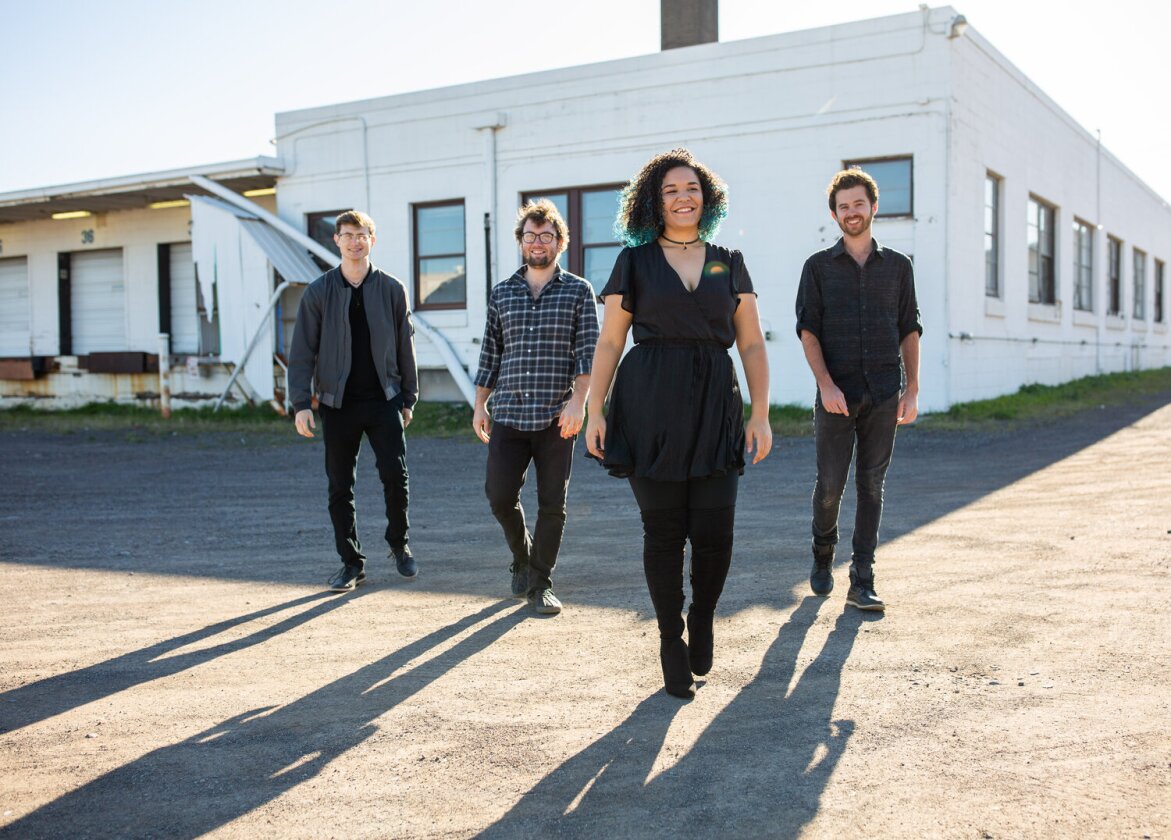 One Less Guest , a band that has made a shift from Americana to rock 'n' roll, was about a month from releasing its debut album when Minnesotans began to shelter in place. They released "Monochrome" anyway, with a plan to double back later to playing new songs in public.
They've taken the show online, and now you can see them live.
The band of Ren Cooper, Nick Glass, Nick Muska and Cody Thoreson is starting a residency at Ursa Minor.
One Less Guest plays at 7 p.m. June 26 at Ursa Minor , 2415 W. Superior St.
The Downtown Duluth Arts Walk is a chance to hop within a concentrated group of arts and entertainment venues to see works by local creators. This month's walk has music, visual arts, films and more. Among the stops: LASKA and Ann Kathryn perform from 8:30-11:30 p.m. at Blush, Duluth Fine Pianos has live jazz by Ryan Frane, Matt Mobley and Joe Mayo while resident artist Esther Piszczek will be on the scene, Matthew Kluber's "Friday I'm in Love" exhibition is at Joseph Nease Gallery, and Prove Gallery has a group show. Downtown Duluth Arts Walk is at venues in Downtown Duluth. For more info, go to Facebook.com/DowntownDuluthArtsWalk .
DAI's 'Response' shows work with COVID-19 theme
The Duluth Art Institute is currently showing "Response," an online exhibition of art that addresses the COVID-19 pandemic. There are at least 60 images, available on its website, with works by artists from around the country. (It's an exhibition that is accepting new entries, too.) Works range from a large-scale and whimsical Jonathan Thunder with whimsical characters to a pencil drawing of George Floyd.
"Response" is available for viewing at duluthartinstitute.org.