Best Bets: Minnesota Ballet makes Studio Four debut at Depot
Find something to do this week in the Northland.
DULUTH — We have a wide range of suggestions for your entertainment this week, from dance to cubing. Don't know what cubing is? Read on!
Minnesota Ballet moves 'Forward'
It's officially time to get out of the habit of calling it "the Underground." The Depot's subterranean performance space is now managed by Minnesota Ballet, which is calling it Studio Four. Their dancers will make their public debut in the space this weekend, with a program of new work aptly titled "Forward." Guest choreographer Adam McKinney, artistic director of Pittsburgh Dance and co-creator of DNAWorks, will contribute a world premiere piece for the occasion. Performances take place Friday and Saturday. For tickets and information, see minnesotaballet.org.
Two theaters formerly used by the Duluth Playhouse will host a wide range of performances and events, including dance and chamber music.
Superior Library celebrates local art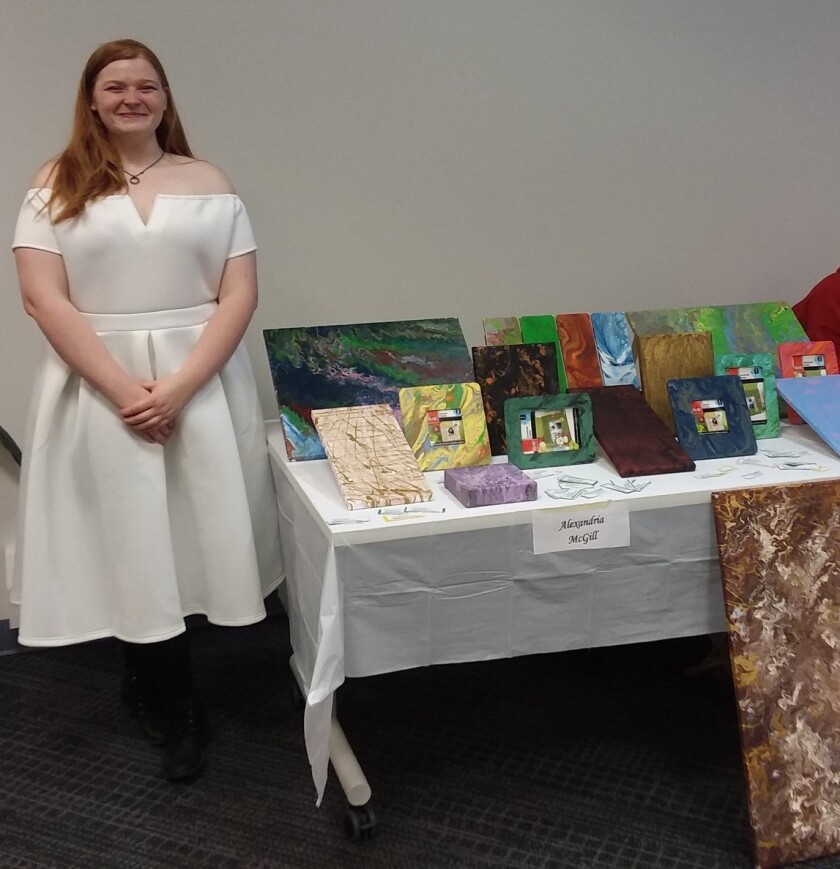 Love Your Local Artist isn't a typical fundraiser. Instead of a schmancy ticketed event, the Superior Public Library is having a free party. Yes, that means free refreshments, including wine donated by library staff. The fundraising comes via a raffle for work by local artists. You can choose which pieces you want to vie for. There will also be live music and a "tiny art show" with 4-by-4-inch canvases painted by community members. The event takes place Friday evening at the library's Superior location. For information, see superiorlibrary.org.
Minnesota Cubing Association at the DECC
No, the Midwest Cubing Association competition taking place at the Duluth Entertainment Convention Center on Saturday won't pit people against one another with blocks of cheese and pronged knives. The organization is dedicated to "twisty puzzles" such as Rubik's Cube, Pyraminx and Skewb. Members of the public are invited to attend Midwest Cubing Association tournaments. According to the organization's website, "It can look a bit chaotic at first but they are well organized and everyone is very friendly!" They may just be a bit ...focused. For more information, see midwestcubing.org and worldcubeassociation.org.
As in "The Rock," a symphonic poem by Sergei Rachmaninoff. It's on the Duluth Superior Symphony Orchestra's program at the DECC this Saturday, along with Samuel Coleridge-Taylor's "Othello Suite" and the fifth symphony by Jean Sibelius. Under former music director Osmo Vanska, the Minnesota Orchestra became known for world-class Sibelius interpretations; music director Dirk Meyer will take the baton for the DSSO's performance of the symphony known for the iconic "swan theme." For tickets and information, see dsso.com.
Northland BIPOC Business Showcase
Over 20 local businesses will fill the Depot's Great Hall on Saturday from 1-4 p.m. It's the annual Northland BIPOC Business Showcase, a celebration of entrepreneurship and networking opportunity for business owners and members of the public alike. Several local organizations are partnering to support the event. "Come for the shopping, and you'll also get to enjoy entertainment, amazing food, and more," wrote founder Kia Ronning in an email to the community. For information, see experiencethedepot.org.
Eighteen vendors will be at the Duluth event from 1:30-4 p.m. at the Washington Center Gym.
Haley is originally from South Dakota and currently based in St. Paul, but she has a close connection to Duluth: She emerged as an artist on its open-mic scene in the early 2000s, with Alan Sparhawk (Low) an important early advocate. Today, she's one of Minnesota's most revered working singer-songwriters, and Duluthians welcome every opportunity to greet her return. Haley, whose recent work includes the instrumental 2018 album "Pleasureland," will be presenting "a special Valentine's Day" show with Steve Garrington at Sacred Heart Music Center on Tuesday, Feb. 14. For tickets and information, see sacredheartmusic.org.
Find something to do this week in the Northland.