Best bets: Live music, book talk, dance in the snow and more
This week's top picks in local arts and entertainment.
Boss Mama plays in Superior
Colleen Myhre, a longtime folk-outlaw country musician, will play an upcoming show under the colorful name Boss Mama.
Myhre is a prolific player in this region and released "Ride of My Life" in 2011. The News Tribune said of it, "Part Lucinda Williams and part Charlie Parr, Colleen Myhre's gritty songwriting is as rawhide tough as it is genuine."
Boss Mama & The Jebberhooch play at 6 p.m. Nov. 14 at Earth Rider Festival Grounds. Tickets start at $5.
Authors talk shop with Zenith Bookstore
Two award-winning authors, both with recent novels, will share a virtual space during an event hosted by Zenith Bookstore. "In Conversation: Thomas D. Peacock and Linda LeGarde Grover" is at 7 p.m. Nov. 12 on a screen near you.
They are expected to talk about writing in general and their new works.
Peacock recently released "The Wolf's Trail: An Ojibwe Story Told By Wolves," which was published locally by Holy Cow! Press. It's a collection of creation stories and answers to the Big Questions as shared by an elder wolf, called Zhi-shay, to the younger members of the pack.
"Eyes in front, tails behind," he tells them as he eases into his campfire tales.
LeGarde Grover's "In the Night Memory," published by University of Minnesota Press, is now out in paperback. It's the continuation of the story of the Gallette family and life on a fictional reservation.
Zenith Bookstores's "In Conversation: Thomas D. Peacock and Linda LeGarde Grover is at 7 p.m. Nov. 12 on Crowdcast . It's free and open to the public.
If you're craving the the sweet sights of balletic movement, check out the Minnesota Ballet's Facebook page, where the company's dancers Reinhard Von Rabenau and Naomi Doty perform for 3 gorgeous minutes — a piece to "At Last" by Etta James and choreographed by Karl Von Rabenau and Jennifer Miller. The video was posted to mark World Ballet Day — but any day is a fine time to watch this pair dance while snow falls around them.
Also: Is this a good time to mention that Reinhard Von Rabenau has returned to the Minnesota Ballet?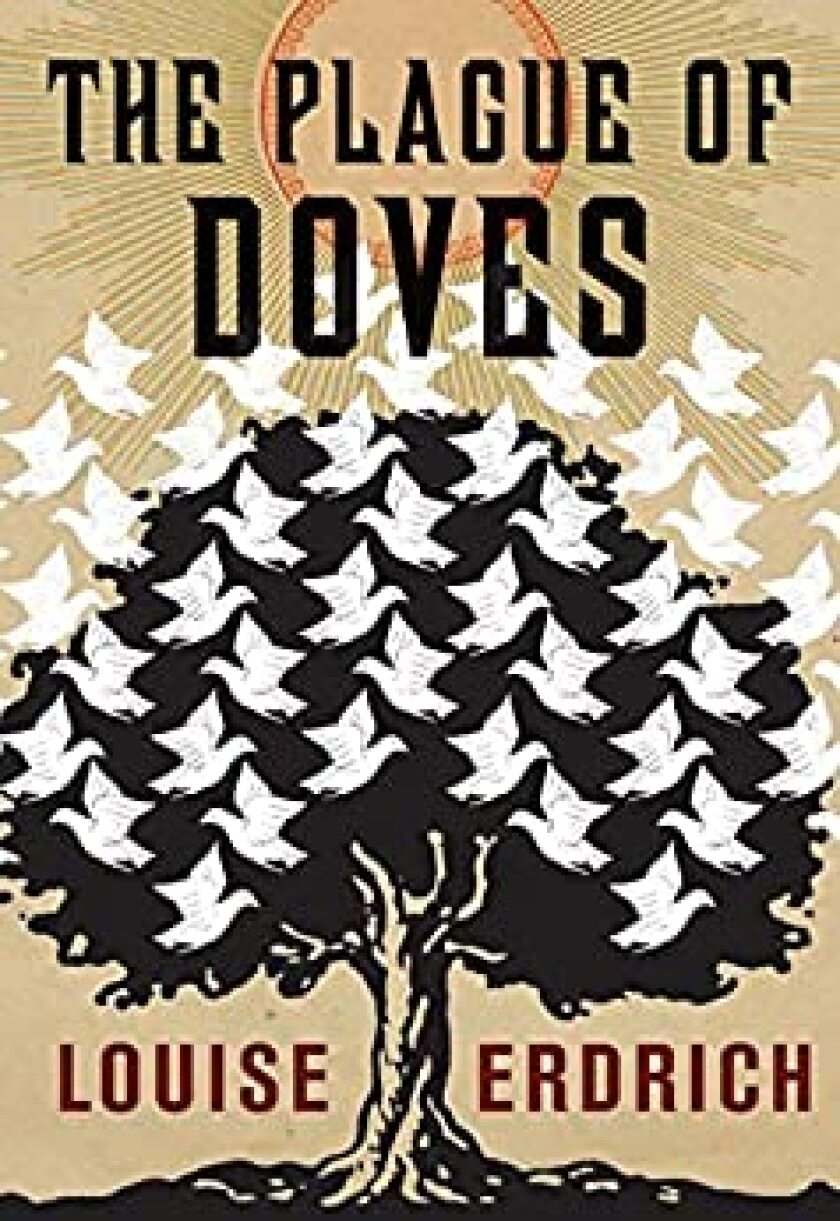 Read along with Minnesota
You've heard about One Book Northland, the annual regional read-along that includes themed events and conversations. But how about One Book Minnesota. This larger-scale take offers the same: a chance to have a book in common with your friends in Rochester, Maple Grove, Shakopee.
The fall pick by the Friends of the St. Paul Public Library is "Plague of Doves" by Louise Erdrich, an award-winning Minnesota author. Erdrich's book, which centers on the murder of members of the Lochran family, was published in 2008 and is told in multiple voices. A review by Michiko Kakutani in the New York Times said of it: "Writing in prose that combines the magical sleight of hand of Gabriel Garcial Marquez with the earthy American Rhythms of Faulkner, Ms. Erdrich traces the connection between these characters and their many friends and relatives with sympathy, humor and the unsentimental ardor of a writer who sees that tragedy and comedy in her people's lives are ineluctably commingled."
The book is offered in e-book form on Ebooks Minnesota .
Sound Unseen comes to you
The annual Sound Unseen, a long-running films-about-music festival based in Minneapolis, and briefly in Duluth, has gone virtual this go-round — as one does during a global pandemic. Among the films you can watch from your own home screen: "The Bee Gees: How Can You Mend a Broken Heart," the story of the Gibb brothers — Barry, Maurice and Robin — and the upward of 1,000 songs and hits the trio produced as the Bee Gees.
The opening-night film is Darius Marder's "Sound of Metal," and the closer is the Alex Winter (AKA Bill S. Preston, Esq.)-directed "Zappa."
This year also marks the 30th anniversary of "Pump Up The Volume," and Samantha Mathis will be part of a virtual discussion.
Also: Kathy Valentine of the Go-Go's will talk about her book "All I Ever Wanted," and Jim Walsh, a Twin Cities journalist, will talk about his new one, "Fear and Loving in South Minneapolis."
Sound Unseen runs Nov. 11-15. For tickets to individual screenings, full access badges and a schedule, go to soundunseen.com .