Best Bets: Jessica Vines, double bassist, DAI member show and more
This week's top picks in local arts and entertainment
Jessica Vines and The Latelys play Wussow's
Jessica Vines' latest single, "I Don't Wanna Stop" is a nice-n-oozy jazz tune and the lead-in to an album scheduled for release in the spring. The California-to-Fargo musician plays a show Saturday with local faves The Latelys at Wussow's Concert Cafe.
The Latelys, a trio fronted by the big bold gusto of Jenna Harting, released its debut album "Waiting for You" in 2019, and News Tribune reviewer said of it: "What seems at first to be a standard pop album quickly reveals a band giddy on their own creativity, powered by Harting's supercharged pipes."
Jessica Vines and The Latelys play at 7 p.m. Feb. 8 at Wussow's Concert Cafe, 324 N. Central Ave. Tickets: $7 in advance at brownpapertickets.com , $10 at the door.
Retro rockers return to Blush
Porcupine, a longtime rock 'n' roll band with an old school alt edge — self-described as "Swervedriver meets Queens of the Stone Age" — returns for a show Saturday at Blush. The band, fronted by Chris Perricelli, includes bass player Greg Norton and drummer Ian Prince — who was in The Dames a long time ago. Also playing: psychedelic rock act Little Man, also a Perricelli project.
Porcupine and Little Man play at 8 p.m. Feb. 8 at Blush, 18 N. First Ave. Tickets: $8 at eventbrite.com .
'Bombshell' + post-show talk at Zinema 2
"Bombshell," a 2019 movie about the women who exposed Fox News CEO Roger Ailes' history of sexual harassment, gets a screening and post-show discussion led by University of Minnesota Duluth writing professor Elizabethada Wright, whose work focuses on marginalized voices. The 2019 movie stars Charlize Theron as Megyn Kelly, Nicole Kidman as Gretchen Carlson and Margot Robbie as Kayla Pospisil. John Lithgow is Ailes. This is part of a film discussion series the theater is hosting, which last week included a screening of "Queen & Slim" followed by a talk by Jordan Moses of Blackbird Revolt.
"Bombshell" screening and discussion is at 7 p.m. Feb. 7 at Zinema 2, 222 E. Superior St. Tickets at ZeitgeistArts.com .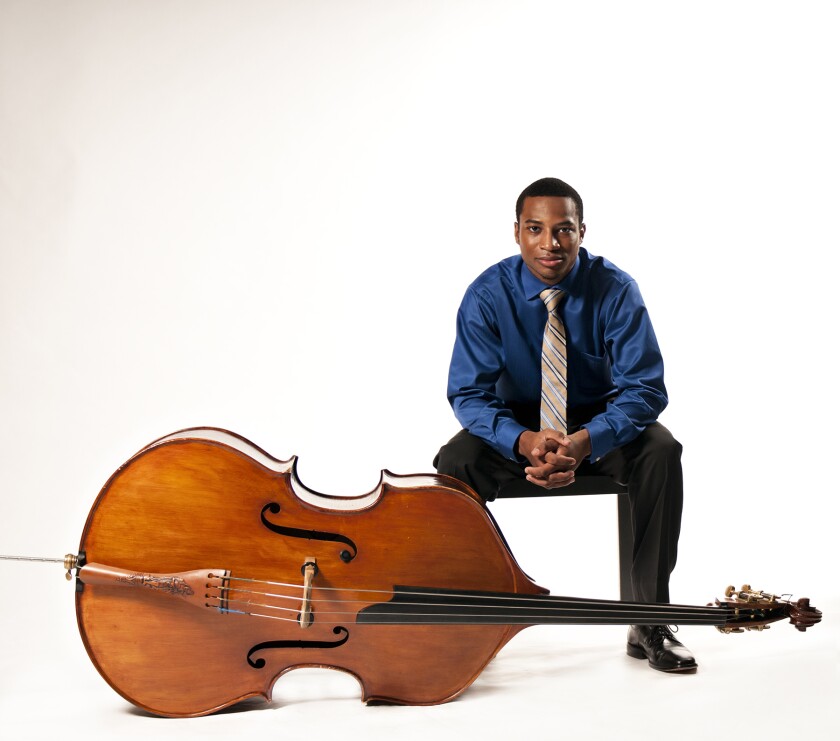 Double bassist to perform Matinee Musicale concert
Xavier Foley is an award-winning twentysomething double bassist who double-checks the boundaries of classical music. The artist told the Sarasota (Fla.) Herald Tribune that, when composing, he has taken cues from role-playing games like "Dungeons & Dragons" and "Warcraft." Foley will perform alongside local pianist Nicholas Susi as part of the Matinee Musicale series. He'll harken back for this concert, though, with Schubert's "Trout Quintet."
Xavier Foley performs at 7:30 p.m. Feb. 11 at Mitchell Auditorium at the College of St. Scholastica. Tickets: $25 adults, $20 seniors at matineemusicale.org ; students are free and must be reserved in advance.
Among the Duluth Art Institute's most popular art openings: The annual Member Show. Professional favorites share wall space with hobbyists, and it's a kaleidoscope of whoa-what's-that. The show is open to anyone with a membership to the art institute, and all the mediums are fair game. There is a people's choice award, which last year went to Shawna Gilmore (pictured).
Duluth Art Institute's Member Show opening reception is at 5-8 p.m. Feb. 6 at the St. Louis County Depot Great Hall, 506 W. Michigan St. Free, open to the public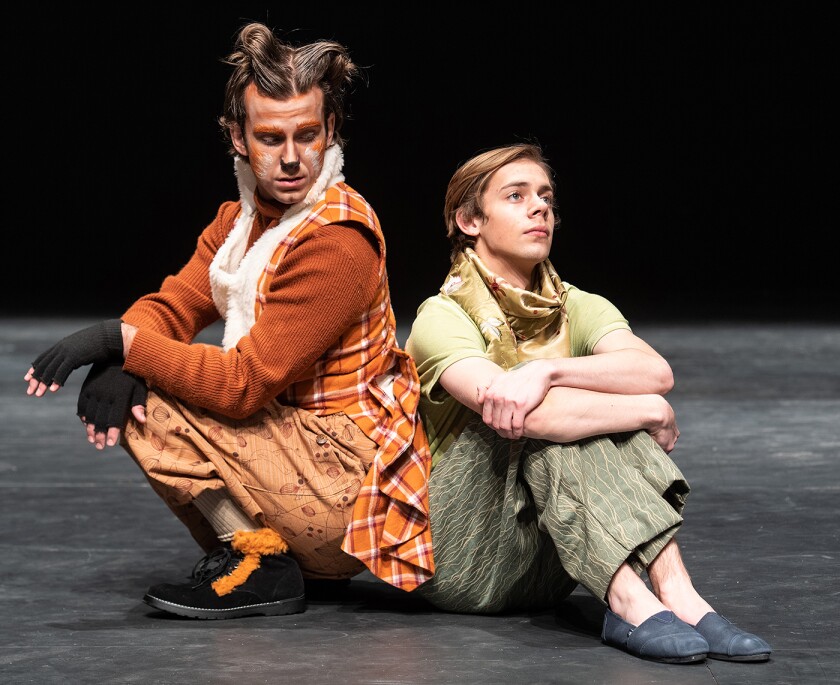 'Little Prince' lands at UMD
"The Little Prince," based on the French novella by Antoine de Saint-Exupery, is the story of a pilot who has some theories about imagination. He has plane troubles in the Sahara and has to fix his rig when he meets a young and curious boy, the titular prince, who tells tales: travels from his home planet, volcanoes, animals, a certain rose. The University of Minnesota Duluth's production is directed by Ann Bergeron.
The University of Minnesota Duluth theatre department's production of "The Little Prince" is at 7:30 p.m. Feb. 6-8 and Feb. 12-15, 2 p.m. Feb. 9 at the Mainstage Theatre at Marshall Performing Arts Center. Tickets: $25 adults; $20 seniors, UMD faculty, staff and veterans; $15 student; $10 UMD students at tickets.umn.edu or (218) 726-8561.
In Grand Marais, an entire week has been dedicated to that gooey warm feeling a human gets from the right socks, the right aesthetic, the right people sharing the right snuggly space. Hygge Fest, now in its fourth year, is billed as a balance of rigorous play on the outside, cozy on the inside. Among the featured events: It's Fiber Week at the North House Folk School; there is a luminary candle holder class at the Grand Marais Art Colony on Feb. 7; Pincushion Ski Festival is on Saturday — which includes skijoring races; Cloud Cult plays at 8 p.m. Feb. 8 at Papa Charlie's.