Best Bets: Fall gets into full swing
Find something to do this weekend in the Northland.
We are part of The Trust Project.
DULUTH — Ready or not, fall is here, at least as far as the local event calendar is concerned. Oktoberfestival will fill Bayfront Festival Park with suds and (hopefully) sun this weekend. Here are six more picks.
An annual event that drew up to 10,000 people prior to the pandemic, the Chester Bowl Fall Fest is a fundraiser for kids' winter sports. Organizers expect 130 vendors Saturday, with live music by artists including Gene LaFond and Amy Grillo; Jake Birdseye; and Steve's (Solkela) "Overpopulated" One-Man Band. A new batch of branded clothing will also be on offer, if you want to top up your Chester Bowl swag. For more information, see chesterbowl.org.
Chief Buffalo Mural unveiled
A three-year community project in one of Duluth's most beloved locations is reaching its culmination. On Wednesday from 5-8 p.m., the Duluth Indigenous Commission will present an official unveiling celebration for the Chief Buffalo Mural at Gichi-ode' Akiing: the green space formerly known as Lake Place Park. A series of bright paintings depicting Ojibwe life past and present now adorn the walls lining the stairways and ramps connecting the park to the Lakewalk. Fond du Lac Band elder Rick Defoe will present a welcome and introduction at the event, with artists and commissioners on hand to discuss the project — and fry bread tacos to eat. For more information, see allevents.in.
Lizz Winstead at the West
"Everything's Awful!": Lizz Winstead likes to get that out there. The comedian is now based in Brooklyn, but she grew up in Minneapolis, so she has plenty to say about our region. A writer and performer, Winstead's best known for co-creating "The Daily Show" in 1996. She's also long been vocal in her support for abortion rights: 30 years ago on Comedy Central, she talked about her own abortion. Her organization Abortion Access Front now enlists comics for advocacy and awareness-raising. Winstead will be at the West Theatre on Thursday, sharing her latest takes. For information and tickets, see readertix.com.
Zeitgeist throws a block party
For its first in-person fundraiser since 2019, Zeitgeist is spreading out onto Superior Street for a Friday block party featuring myriad "local creative talent." The live radio theater company known as Take It With You will present pop-up performances; there will also be food from the venue's own cafe as well as drinks from Blacklist Brewing, Wild State Cider and Vikre Distillery. Dubbed "Spirit of the Times," the benefit will also include auction items and a dance party. For information and tickets, see facebook.com/zeitgeistduluth.
Based on the 2007 John Carney movie, "Once" became a stage show that ran on Broadway for years and won three Tony Awards, including Best Musical, in 2012. From Friday through Oct. 2, the romantic drama is coming to the NorShor Theatre in a season-opening Duluth Playhouse production under the direction of Ann Aiko Bergeron. In a statement, star Steven Grant Douglas (a University of Minnesota Duluth graduate who's since performed in nationally touring musicals) said that "performing 'Once,' a story about staying true to your homegrown artistry, here in Duluth (my college hometown) feels nothing short of kismet." For information and tickets, see duluthplayhouse.org.
Hit me with your 'Slap Shot'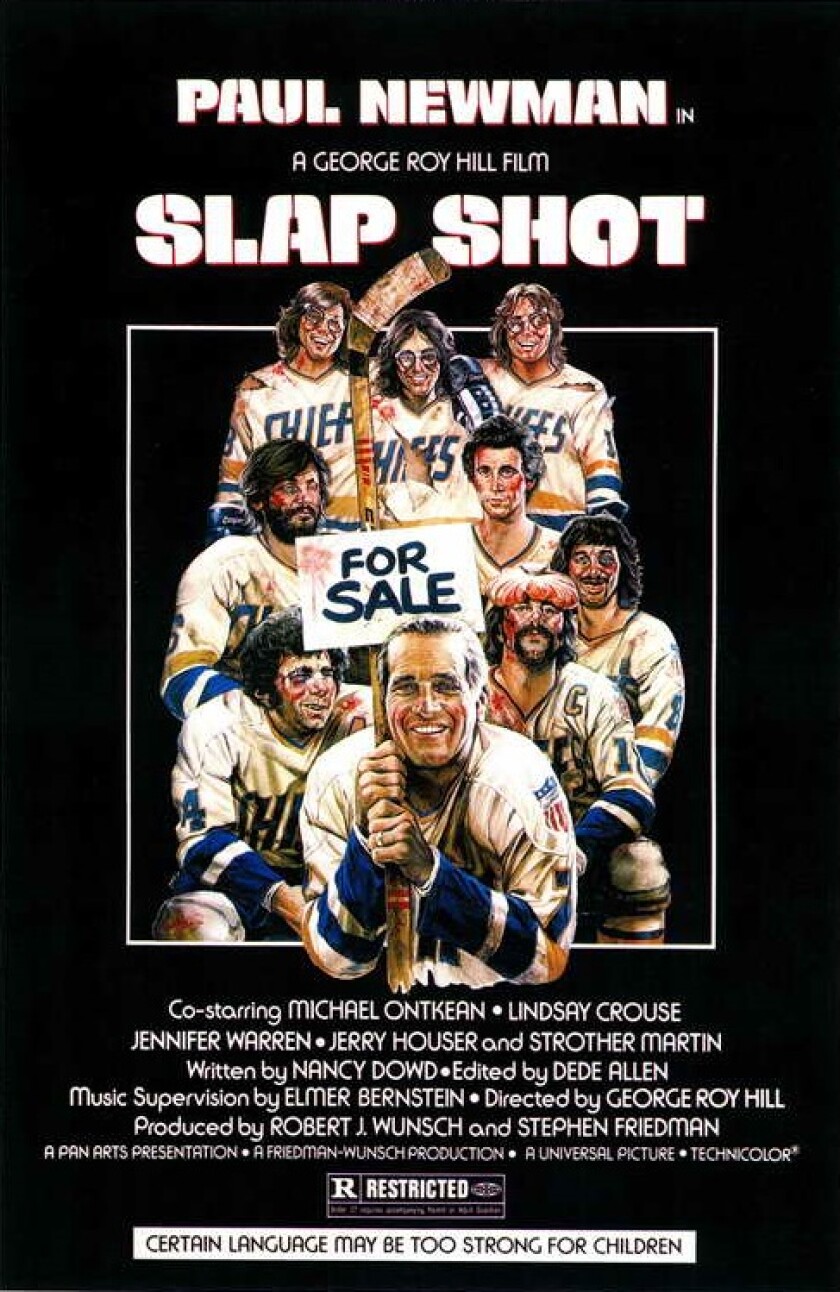 Thrillist calls it the "most classic of classic hockey films." Bleacher Report goes even farther and calls it "the funniest and best sports movie of all time." It's "Slap Shot," the 1977 flick starring Paul Newman as a minor-league hockey coach who discovers that the more comically brutal his players get, the more the fans love them. Whether you laugh, wince or do both, George Roy Hill's film stands as both a satire and a time capsule of a gloves-off, testosterone-fueled era in hockey. After the movie's infamous Hanson brothers beat an opposing player to a pulp, an announcer chortles, "Broome County is just visibly upset by this display! Come on down and get places for the home games. Bring the kids!" Definitely do not bring the kids to Zeitgeist for Tuesday's "Slap Shot" screening, but you may want to grab a mouth guard. Tickets and information are at zeitgeistarts.com.
The documentary, which follows the Hermantown Hawks and Eveleth-Gilbert Golden Bears through the 2019-20 season, hits movie theaters on Friday.