Best Bets: DSSO pays tribute to John Williams
Find something to do this week in the Northland.
DULUTH — Whether you're into spaceflight or fly fishing, there's an event for you this week.
Baby Yoda adorns advertisements for the Duluth Superior Symphony Orchestra's upcoming pops concert, which is a little misleading since "The Mandalorian" music is composed by Ludwig Goransson, but you get the idea: the DSSO is taking the DECC to a galaxy far, far away. The concert is a tribute to John Williams, the world's most popular living composer of orchestral music. Williams, 91, is still at it — he's composing the score for a new Indiana Jones movie — and the Duluth orchestra will try to keep up with his vast output. Music from "Star Wars," "Jurassic Park" and other films will be on the program Saturday at Symphony Hall. For tickets and information, see dsso.com.
Steven Spielberg's defining film was released in 1982, the same year our family moved from St. Paul to Chester Park.
Duluth Creative Co. open house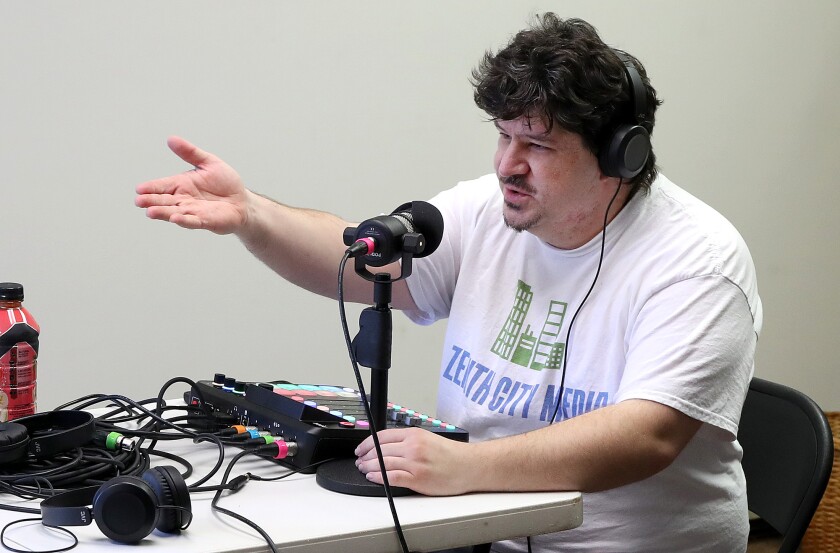 Duluth Creative Co. is a new spot "for creatives, entrepreneurs, and crazy dreamers just like you!" Yes, you! On Thursday night, you can take a look inside the company's downtown location — with co-working space at the Superior Street level and an upstairs studio for photography and videography. Podcasting? You bet. "I wanted to open a home base co-lab space for creative entrepreneurs," owner Asher Carlson told the News Tribune, citing Zenith City Media as a startup that plans to use the new facility. Carlson will give tours of the Bagley Building space; there will also be snacks and music. Pre-registration is required at duluthcreativeco.com.
Since its 2017 debut, Lucas Hnath's "A Doll's House, Part 2" has become one of America's most-produced plays. It's a sequel to Henrik Ibsen's classic play "A Doll's House" (1879), which continues the conversations left hanging when the character Nora left her family at the end of the original. The Duluth Playhouse says there's no need to know the original before seeing its production of the sequel — but given that you can read Ibsen's play, or watch various productions, free online, why not take the opportunity to get up to speed on a landmark of the stage? The Playhouse production will be staged at Zeitgeist, the first show in the company's Underground series to play there since relocating from the Depot. For tickets and information about the show, which opens Thursday and runs through March 5, see duluthplayhouse.org.
Except for a single Underground production at the Depot, the new season sees Playhouse programming entirely presented at the NorShor and nearby Zeitgeist.
Now that "the big game" is over, we can get back to smaller games — like card games, board games and maybe a little Yahtzee. The St. Louis County Depot is welcoming community members to the Great Hall on Friday from 3-11 p.m. for a game night timed to be convenient for Duluth schoolkids on break. There will also be jigsaw puzzles; and tournaments for players of Pokemon and Magic the Gathering. Gaming experts from Collector's Connection will be on hand to show you the rules. Staff at that Duluth game and comic store say that if the event is successful, they hope to return monthly for similar gatherings. For information, see experiencethedepot.org.
Free, freshly made soul food? Yes, and that's just the beginning. After a Saturday dinner at Yellowjacket Union hosted by the University of Wisconsin-Superior Black Student Union and Department of Equity, Diversity and Inclusion, the party will move to Thorpe Langley Auditorium in Old Main for a performance by Titambe West African Dance Ensemble. Both the meal — consisting of traditional African American and African dishes — and the show are free and open to the community, but registration is required for the 5:30 p.m. dinner. According to a news release, the event is intended to bring "the campus and community together." For details and to register, search Eventbrite for UW-Superior.
Fly Fishing Film Fest at Clyde
If you think fly fishing cinema begins and ends with "A River Runs Through It," you have another think coming. Gitche Gumee Trout Unlimited and Arrowhead Fly Fishers are bringing the 2023 International Fly Fishing Film Festival to Clyde Iron Works on Sunday. The two-hour presentation features 10 films with settings ranging from Mexico to the Amazon to Chesapeake Bay. Fishing for giant predatory fish in deep ocean water? Exploring undiscovered jungle rivers? Searching for oversized tiger trout in high mountain lakes? This festival has it all. For more information on the 4 p.m. screening, see flyfilmfest.com.