Best Bets: Come on down for 'The Price is Right'
Find something to do this week in the Northland.
DULUTH — Easter festivities are ramping up; see our guide to related events if you're hoping to hop around. Here are six more events to consider checking out this week.
From gadget-building to egg-decorating, enjoy this roundup of some events offered this spring.
The best-known host of "The Price Is Right" has already left a lasting impact in the Northland: He sponsored the Bob Barker Big Cat Building at the Wildcat Sanctuary in Sandstone. The 99-year-old Barker is now retired, but his signature show is coming to Symphony Hall on Wednesday. "The Price Is Right Live" offers prizes up to even, possibly ... a new car! The live version of the price-guessing show features some of the best-known props in TV history, like the Plinko board and the Big Wheel. You have to show up for a chance to "come on down," so if you're game, make your way to decc.org for tickets and information.
The Wildcat Sanctuary is the new permanent home of four young lions who were bred to be pets in war-torn Ukraine. The cubs joined over 125 other big cats at the Sandstone facility.
This weekend, the Depot is hosting the Duluth Jigsaw Puzzle Contest. It's the latest iteration of the Duluth Puzzle Derby, launched in 2014 for Northlanders to pit their puzzling skills against each other. All the original coordinators of that event will be on hand, along with two speed puzzling champions. There's a social hour and puzzle swap Friday, followed by the competition itself Saturday — with spots for teams of two to four contestants. For more information, search "Minnesota Jigsaw Puzzle Association" on Facebook.
Amber Haglund-Pagel's Jigsaw Junkies took third place in the competition in Spain on June 26.
This weekend, Minnesota Ballet performers will join the Arrowhead Chorale ... probably to dance, but who knows? They probably sing pretty well, too. It's been a tough month for the ballet, which had to cancel one of two "Sleeping Beauty" performances due to a snowstorm, so these shows will be a welcome opportunity to reconnect. The program includes Jake Runestad's "Please Stay," Mack Wilberg's "Dances of Life" and "Five Hebrew Love Songs" by choral music superstar Eric Whitacre. Performances are Saturday and Sunday at First Lutheran Church. For tickets and information, see arrowheadchorale.com.
The ballet runs Saturday and Sunday at DECC Symphony Hall.
What's the most totally '80s fish? Smelt runs used to be big parties back then, so if you have a costume for the Smelt Parade, it would probably be appropriate to don for the Great Lakes Aquarium's Aqua Affair benefit Saturday night. This year's theme is "Electric '80s," with the Crunchy Bunch spinning appropriate tunes and an appearance by the Twin Ports Ghostbusters. Local food establishments and craft beverage makers will be providing comestibles; if someone tries to tell you a flavorless imported beer would be the most authentically '80s thing to sip on, just say, "Gag me with a spoon!" For tickets and information, see glaquarium.org.
The 10th annual "Run, Smelt, Run!" returned to Duluth's Canal Park on Sunday with a lot of fanfare.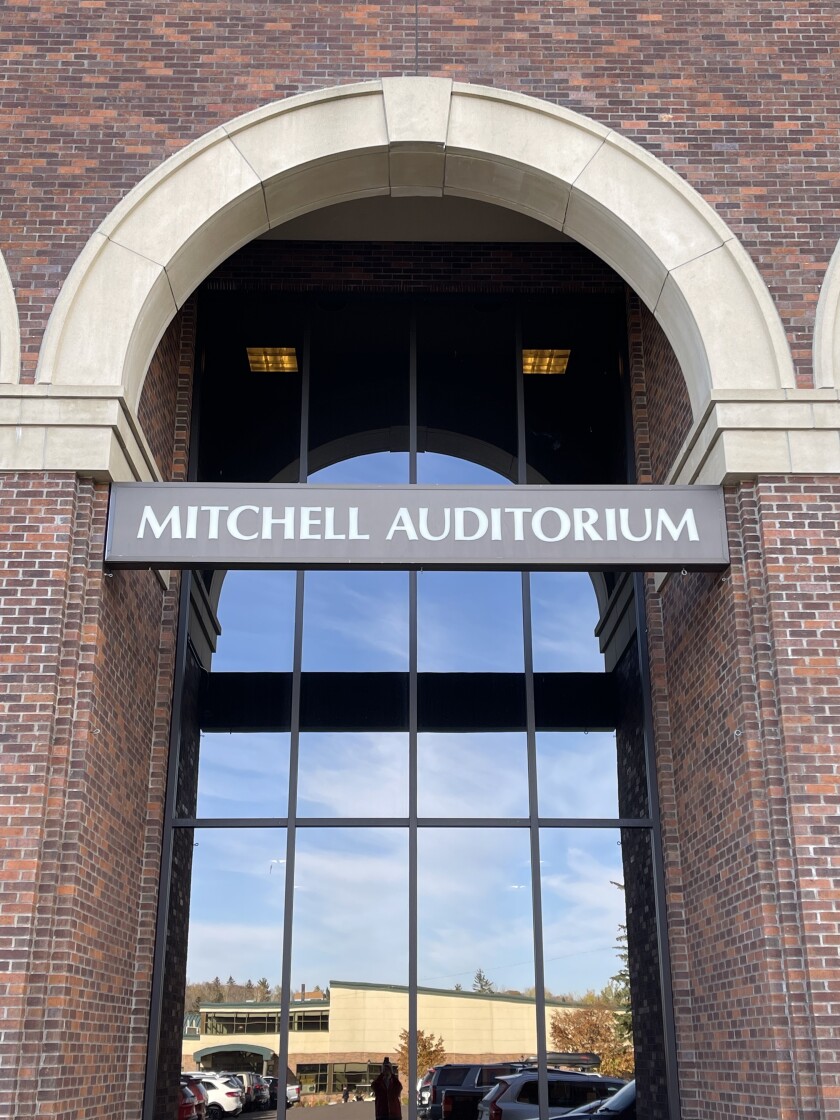 YourClassical MPR's Bring the Sing series celebrates choral song as performed by ... don't get nervous, but by you. On Saturday, for the first time since the onset of the COVID-19 pandemic, the series returns to Duluth. The event will be held at the College of St. Scholastica, where Dean of the School of Arts and Sciences Bret Amundson will conduct a program featuring Sara Thomsen and the college's Justice Choir.
"People love the opportunity to come together for a day of amazing music with others who also love to sing," said Amundson in a statement. "I'm honored to be sharing the stage with Sara Thomsen, a Minnesota treasure whose music captures the soul of this part of the world and its people." For information and to register for the free, participatory event, see yourclassicalmpr.org/sing.
Have you ever actually seen a Charlie Chaplin movie? If not, here's your chance to remedy that. "Modern Times" was a turning point for Chaplin, making the last time he portrayed his Little Tramp character and the first time his voice was heard in a movie. The 1936 classic looks at industrialization through the lens of the Great Depression, when the era's increased efficiency didn't seem to be doing much for ordinary people. It's screening at Zeitgeist on Sunday as part of the Classic Film Series. For tickets and information, see zeitgeistarts.com.
Find something to do this week in the Northland.