Best Bets: Celebrating Earth Day in Twin Ports, Iron Range
Find something to do this week in the Northland.
DULUTH — Saturday is Earth Day. There are many events across the Northland celebrating our planet and raising awareness about its fragile ecosystem; a few are highlighted among this week's picks.
Also this week, there's a big hip-hop show at Duluth's Amsoil Arena. Elsewhere in the News Tribune, rapper Baby Shel talked about his career and Friday's DECC event.
On Friday, April 21, Duluth's largest indoor entertainment venue will host its first hip-hop concert in seven years, headlined by Kevin Gates and Waka Flocka Flame. Baby Shel will perform and emcee.
Earth Week in Duluth and Superior
Ecolibrium3, a nonprofit in the Lincoln Park neighborhood, is hosting an entire Earth Week of events highlighting sustainability, equity and the environment. From April 17-22, there are several events that culminate in a community cleanup and a free Duluth EcoFest, the latter held at Clyde Iron Works. (ecolibrium3.org/earthweek)
Also in the Lincoln Park neighborhood, Kirsten Aune Textiles is hosting an Earth Day celebration featuring crafting and a presentation on sustainable fashion (kristenaune.com); and the Duluth Children's Museum is hosting a series of Earth Day events for families to enjoy together (facebook.com/duluthchildrensmuseum).
In Superior, an Earth Day celebration was planned for Friday at the YMCA with "planting, face painting, education, and fun!" That event has been postponed due to weather conditions, with a tentative new date of Friday, April 28. (superiorchamber.org)
Ecolibrium3's Main Street Lincoln Park project invites visitors and residents to learn more about 13 murals.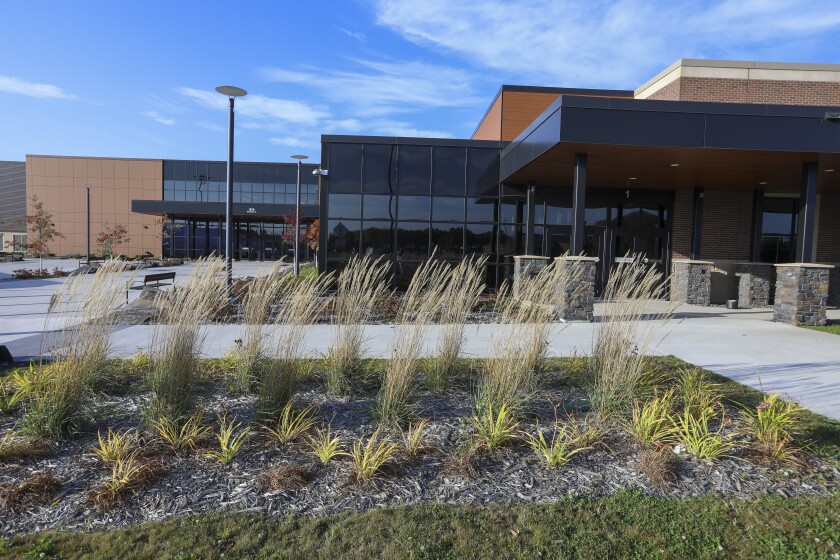 In Virginia, the Iron Trail Motors Event Center is hosting an Earth Fest on Saturday from 9 a.m. to 3 p.m. The largest sustainability fair on the Iron Range, Earth Fest features exhibits, discussions, children's activities and live music (MorningBird, Josh Palmi and Trapper). As a bonus, the event is also your chance to safely dispose of used electronics like computers and TVs — for free. For details, see irpsmn.org/earthfest.
Fond du Lac Tribal and Community College in Cloquet is hosting events all week, April 17-20, leading up to Earth Day. Plans include presentations about climate adaptation on tribal lands (Monday); programs on sustainability (Tuesday); a research symposium (Wednesday); and a Fond du Lac Resource Management open house (Friday). Thursday is a ziigwan celebration featuring sap boiling and syrup tasting; seed starting; and a game of baaga'dowewin, or traditional stick lacrosse. For details, see fdltcc.edu.
"Cue the Strings — A Film About Low" is a new documentary about the acclaimed Duluth band, directed by longtime collaborator Philip Harder. A Duluth screening is being planned, but if you're extra eager for a first glimpse, you can hit up the Minneapolis-St. Paul International Film Festival.
"Cue the Strings" is screening at The Main cinema in Minneapolis, as part of the festival, on Friday night and Saturday afternoon. Preceding the Saturday screening, Harder and Low's Alan Sparhawk will participate in a panel with host Mary Lucia. For tickets and information, see mspfilm.org.
Hundreds filled the Mormon church for a service marked by memories of Parker's talent, generosity and wit.
Not one, but two prominent Duluth venues are hosting comedy events on Saturday night. "Good for You" podcast host Whitney Cummings will be at the NorShor Theatre. If you want to get a sense of what the evening will entail (or if you miss out on tickets), you can watch one of her Netflix specials or catch up on her NBC series, "Whitney." (jadepresents.com) At the DECC's Symphony Hall, Joe Gatto is presenting an aptly-named "Night of Comedy." Gatto's also a podcast ("Two Cool Moms") and TV ("Impractical Jokers," "The Misery Index") regular. (decc.org)
That's an order! Well, a strong suggestion. Downtown Duluth's annual discount week begins Monday, April 24, and runs through Saturday, April 29. Businesses offering deals include Duluth Coffee Co. (free mug with $25 purchase), Flagship (25% off hoodies, for those summer campfire nights) and Duluth Tap Exchange (half off food items, which are good to have at a self-pour beer bar). For a complete list of participating establishments, see downtownduluth.com/get-downtown.
This story was updated at 2:21 p.m. April 20 to add information about the postponement of the Superior YMCA Earth Day event. It was originally posted at 9:19 a.m. April 17.