Arrowhead Regional Arts Council names Rebecca Graves executive director
A tribal-enrolled citizen of the Leech Lake Band of Ojibwe, Graves is joining ARAC from the Boys & Girls Club of the Leech Lake Area.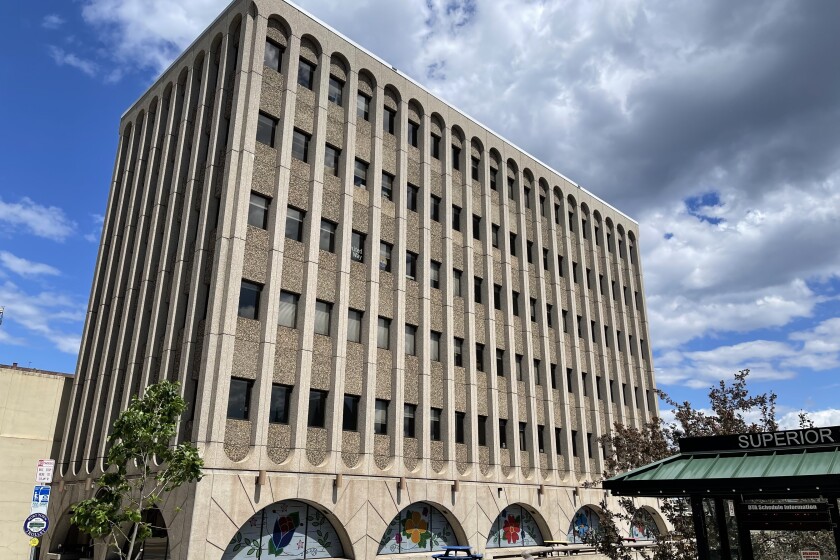 DULUTH — The Arrowhead Regional Arts Council announced this week that Rebecca Graves will be its next executive director.
Currently executive director of the Boys & Girls Club of the Leech Lake Area, Graves will join ARAC on Aug. 1, succeeding interim executive director Erik Takeshita. Drew Digby served as ARAC executive director for over four years until leaving in January to work as a research development associate at UCLA's Luskin School of Public Affairs.
Graves told the News Tribune that after conferring with ARAC staff about their many different projects, she's excited to take the role. She expects to work closely with the board to "see where things are currently, and then where we'll go together as an organization."
ARAC is one of Minnesota's 11 regional arts councils, serving seven counties and four Tribal Nations in the Arrowhead Region. Funded by appropriations from the state's general fund and the Legacy Amendment Arts and Cultural Heritage Fund along with other sources of support, the council administers individual and organizational grants supporting a wide range of artistic expression in the region.
Prior to her half-decade with the Boys & Girls Club, Graves worked, in various capacities, for the Leech Lake Band of Ojibwe. She's an alum of Bemidji State University and the University of Minnesota Duluth, receiving a Master of Tribal Administration and Governance degree from the latter institution. Currently a Cass Lake resident, Graves plans to move to Duluth, where ARAC is headquartered.
"I am thrilled to welcome Rebecca Graves," said ARAC board chair Kathy Neff in a statement. "Her exceptional skills as an organizational leader along with her unique insight as a successful community builder unites Rebecca's commitment to the work with ARAC's goals for the future. I am grateful for the opportunity to work with Rebecca in service of arts and culture within our region and beyond."
Honorees are music educator Keith Swanson, arts advocate Anne Dugan, and, posthumously, curator Karissa White Isaacs.
This story was updated at 4:32 p.m. June 20 to add a photograph of Rebecca Graves. It was originally posted at 9:35 a.m. June 17.