North Shore Health adds nursing, emergency response training in Cook County
The health care system and its partners aim to build the workforce by training people locally and preserving the area's access to health care by securing quality professionals at its facilities.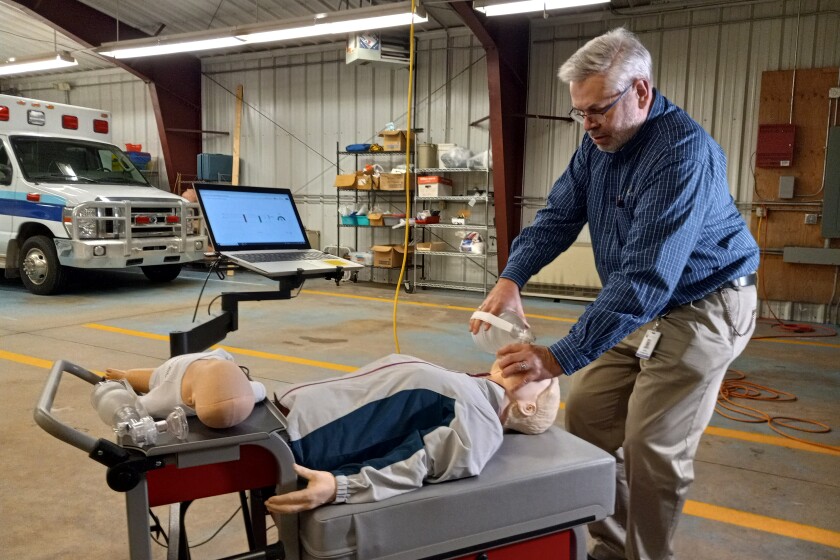 GRAND MARAIS — The North Shore Health Care Foundation has announced plans to invest in training programs for health care providers and first responders.
The Investing in Our Future Health Care Workforce Solutions initiative will help the community address workforce shortages for emergency medical responders and technicians, certified nursing assistants and licensed practical nurses.
The partnership will include and benefit Cook County health organizations including North Shore Health and Care Center, Sawtooth Mountain Clinic and ambulance services.
The foundation has dedicated $30,000 of its annual budget toward the initiative. Inger Andress, foundation president, said the investment comes alongside its 30th anniversary. It's marking the milestone by identifying solutions to preserve the region's health care access and addressing the critical need to fill in gaps in the workforce.
"This will be the foundation's largest investment in health care training to date, which is critical to protect the availability of our ambulance service for our residents and visitors, and the care center at North Shore Health for seniors and families," Andress said. "We have to remove barriers for people if we expect them to step up and take on these important roles. The foundation is proud to lead innovative solutions that work for our unique area."
According to a news release from the foundation, they hope to collect $80,000 for the programming through grants and community donations.
To receive the free training, people must agree to work as a certified nursing assistant at North Shore Health in Grand Marais for a specific period of time.
The most significant investment is $57,000 worth of simulation manikin technology, which is a mannequin that mimics human anatomy and responses, including releasing fluids and having responsive vitals and communication technology. The manikins will help people learn and practice skills in the classroom and in the field ranging from placing an IV to treating traumatic injuries.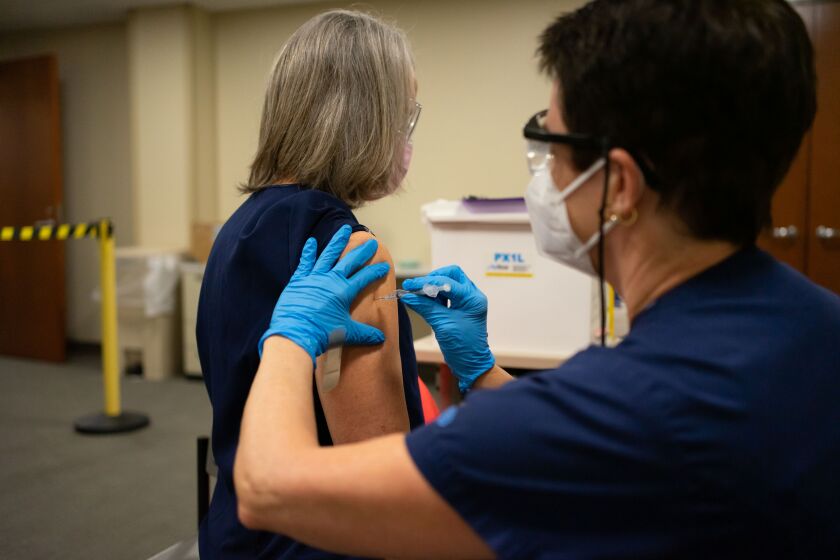 "Simulation allows a student to experience a real-life situation in a safe learning environment," said Jon Moe, education director at North Shore Health. "The student gets hands-on practice in a setting where a mistake does not cause any harm to a patient. This is a dream come true to have accredited programs available right here at the hospital where you can train people as needed, along with state-of-the art technology."
Moe has developed a new curriculum to use alongside the manikins. He has directed simulation training at community colleges across Minnesota before joining North Shore Health. His EMT/EMR training courses have been approved by the Minnesota Emergency Medical Services Regulatory Board.
Kimber Wraalstad, North Shore Health CEO and administrator, said the partnership is an innovative and unique accomplishment for rural health.
"This will also give community members the opportunity to consider health care careers and receive their education here in Cook County," Wraalstad said. "This gives us greater independence and flexibility with workforce development and means we do not have to rely on colleges that are hours away and require a minimum number of students to hold a course."
Valerie Marasco Eliasen, North Shore Health Care Foundation executive director, said the investment will also help current health and emergency response workers become recertified more easily because they can do so locally.
The Sawtooth Mountain Clinic is offering additional workforce training programs, including Medical Assistant Training and Pharmacy Technician in Training programs. The Medical Assistant Training program was introduced last year through a $10,000 grant from the foundation. It is a work-study certification program that is the first of its kind through the Minnesota Association of Community Health Centers.
The North Shore Health Care Foundation had already received a significant donation toward its $80,000 goal when the Investing in Our Future Health Care Workforce Solutions initiative was announced March 2. Virginia Erickson, of Schroeder, donated $10,000 in honor of the first responders who saved her life when she suffered a cardiac event in October. She said she recognizes the value of having local ambulance services with trained EMTs, noting they went above and beyond by making sure her dog was taken care of while she went to the hospital.
Donations to the Investing in Our Future Health Care Workforce Solutions fundraising campaign can be made at northshorehealthcarefoundation.org ; mailed to North Shore Health Care Foundation, P.O. Box 454, Grand Marais, MN 55604; or in person at the North Shore Health Care Foundation office, 21 W. Second St., Suite E, Grand Marais.
For a subset of patients, early access to an ECMO machine could enhance survivability.
The $5.2 million project includes nearly 16,000 square feet on the building's third floor with more exam, ultrasound and procedure rooms and a new lab.
The funding will be used for recruiting area Indigenous students to join a new Master of Science program with tracks for health sciences and biomedical research.
The driving rehabilitation program tests patients to ensure they're safe to continue behind the wheel, and can determine if they need occupational therapy or to retire from driving.