Sam Cook column: Quick action averts calamity on Cascade River
A Grand Marais woman was rescued from the river after an icy plunge.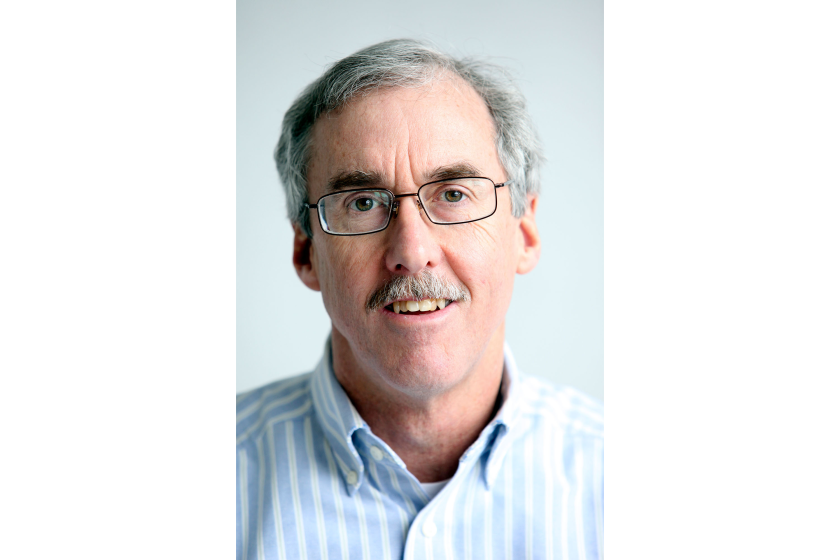 We are part of The Trust Project.
GRAND MARAIS — Karen Neal had a problem.
Neal, of Grand Marais, was 2 miles by snowshoe down the Cascade River west of Grand Marais. The temperature that day, Feb. 12, was 1 degree below zero. And she was lying in ice-cold river water, weighed down by water and slush, unable to get out.
"In all my years, I've never felt so helpless," Neal said in a recent telephone interview. "If I'd been by myself, that would have been it. There was nothing I could do."
Neal, a fit 75-year-old who climbs 14,000-foot peaks in Colorado, was fortunate. She had nine resourceful women with her — four from Grand Marais and five from Duluth or Superior. The Grand Marais women are in Neal's generation, while the Duluth-Superior women are mostly in their 40s.
Leading the group that day on the Cascade, Neal was snowshoeing where she thought there was a remnant path beneath the fresh snow. But suddenly there was only river water below the veil of snow.
She plunged into the river, falling backwards as she dropped.
"I was sinking into this hole. My butt was wet already," said Neal, a retired teacher. "I never touched the bottom. Then I saw my snowshoes go under."
Her friends tried extending her a ski pole and eventually pulled Neal somewhat closer to shore. But she was still partly in the river.
That's when Neal's friend Christina Waletzko, of Superior, took decisive action.
"My top half was out of the water when Christina grabbed me," Neal said. "Her adrenaline kicked in. She was able to hoist me up onto the bank."
But the ordeal was not over. The snowshoers were still two miles downstream from their vehicles. Neal was still soaked to the skin, and the day wasn't getting any warmer.
"To walk out was the only option," Neal wrote in a Facebook account of the incident. "There was no cell service to rally any help. I knew I had to move, and fast."
Her jacket began to freeze on her, she said. Neal's friends removed it and gave her some of their clothing. Then they started retracing their path upriver to their vehicles.
"Everyone had a job. Everyone was so calm," said Amanda Oja, one of Neal's friends from Duluth. "We knew we had to get her out of there."
They had considered getting Neal out of her wet clothing but Neal had rejected that idea, Oja said. She wanted to get moving. So, the women began their brisk march upriver.
Neal said she could feel herself fading the longer she went.
"I progressively got worse in the head, body and arms, but my legs just kept going," Neal said in a telephone interview from her home recently. "I was hoping to make it but had absolutely no assurance of that. I was stumbly."
One of her friends offered her a cookie for some quick calories.
"But my mouth wouldn't work," Neal said.
She tossed the cookie into the snow and kept moving.
The snowshoe trip downriver had taken 99 minutes, according to a group member's phone, Neal said. The same trip back up took just 49 minutes, the last mile under 15 minutes.
The group got Neal into a car and drove to the Cook County North Shore Hospital in Grand Marais. Her core temperature there was 94 degrees, Neal said, which put her in the mild hypothermia category. Hypothermia occurs when a person's body loses heat faster than it can produce heat. Hospital staff rewarmed her beneath a heated air blanket, and her body temperature soon returned to normal.
"I have never felt more vulnerable," Neal wrote after the incident. "These nine girls saved me because they are strong, sensible, non-panic friends."
The incident raises the usual questions about the risks of traveling frozen North Shore streams in winter, a popular activity. Ice conditions on those streams vary throughout winter and from river to river based on water levels, current speed, snow cover and air temperatures.
Conditions on the Cascade were different during this past trip than Neal had seen before, she said.
"Every other year, it's been a defined (snowshoe) path," she said.
But this year, Neal said, early snows had formed "blankets" that provided insulation to the river, preventing normal ice formation. All of that was hidden under subsequent snowfalls, she said. No obvious trail from previous travelers was apparent, Neal said.
She and her friends gathered for dinner that evening in Grand Marais, as planned, after Neal was out of the hospital. Their conversations included plenty of questions about future river travels in winter.
"Is there a way to judge where you should cross these rivers?" Neal asked rhetorically. "Is there any scientific way to make that path across the river a safe one?"
She sounded as if she knew the answers to those questions.
One thing is certain, Neal said, "Not going is not an option, but I think I'll always pack extra clothes and a rope!"
"The next day," Duluth's Oja said, "she took us all cross-country skiing. "To see her resilience — that's why we all want to be Karen Neal when we grow up."
Sam Cook is a freelance writer for the News Tribune. Reach him at cooksam48@gmail.com or find his Facebook page at facebook.com/sam.cook.5249 .
Learn more about these pets looking for permanent homes.
Spending a night on the ice of a wilderness lake puts everything in perspective.