Sam Cook column: Old oaks and a young child
Acorns of late summer offer a connection across the generations.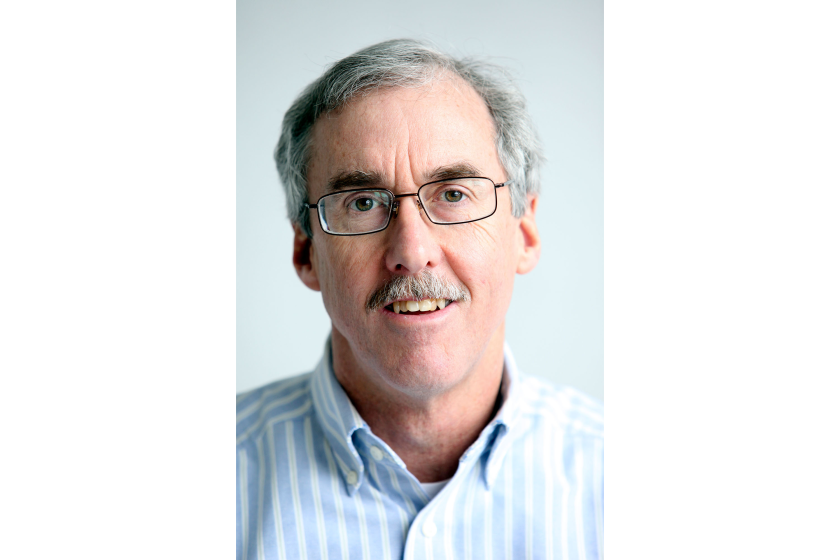 We are part of The Trust Project.
Two acorns were sitting atop our dishwasher on a recent morning. When I saw them, I momentarily grew a bit emotional.
I knew how they had gotten there. Acorns, fallen from a couple of mature oaks in our yard, have been showing up regularly around our place these days. On the picnic table out back. On a bench in our enclosed back porch. In short, wherever a 1-year-old might happen to leave them after a walk in the yard guided by an adult.
This young person is our grandchild, who has been living with us for a few months. The child and his parents arrived on a frigid January night from their previous home in Edinburgh, Scotland. We've all been hanging out together as the child's parents — our daughter and son-in-law — conduct their work remotely and chart the next chapter of their lives.
Now, they have made that decision and will be leaving soon, bound for their new home in France.
I thought I was prepared for this coming transition. Thought I would be happy to be just Phyllis and me again, the way it's been for the past decade or so. Thought I would be ready to have a living room without the plastic bins of toys, without the little pushcart full of wooden blocks, without the pink inflatable rhinoceros staring at me. But I can see now that I will miss all of that.
I'll miss the high-chair at the corner of the dining room table where the 1-year-old takes meals. I will probably not miss the high-chair scene as much as the yellow dog will, however. She snarfs up whatever food bits fall from the 1-year-old's tiny fingers during most meals.
I will miss the occasional backpack and stroller walks we take, my grandchild and me. We stop to check out flowers and trees. We pause to watch the pickle-ballers who volley at the neighborhood courts. We stop to visit with mountain-bikers coming off a woodland trail.
Since I'm behind the stroller and its canopy, I can't always see what my passenger is doing up front. All I see is an occasional hand flung wide to feel the breeze or the soft summer air. Sometimes I catch the quick movement of little feet up front, flopping around in bright orange Crocs. Or I hear my passenger jabbering happily about whatever comes to that developing mind.
And I'm going to miss the acorns that find their way into the house, souvenirs of our walks around the yard beneath the oak trees. The child loves acorns, clutching them as if they were gold nuggets, relinquishing them only when we're back inside.
I'm really going to miss my little buddy, but I know there's a good life waiting in France. I understand there are plenty of oaks over there.
The seniors got a long touchdown run from Savannah Leopold, capped by a two-point conversion from Emma Raye to defeat the juniors 8-0.
Learn more about these pets looking for permanent homes.
Learn more about these pets looking for permanent homes.