Sam Cook column: A loop in the leaves
To go or not to go? Of course, we went.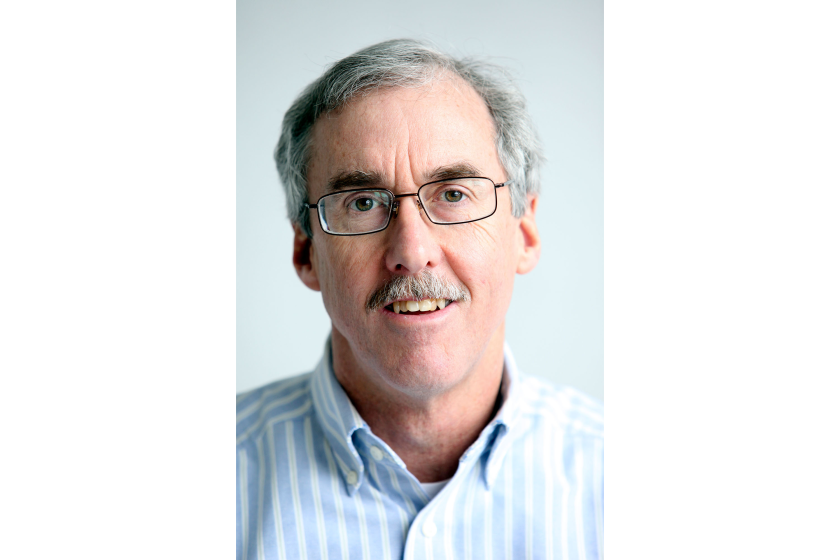 We are part of The Trust Project.
The forecast wasn't promising. Cool bordering on cold. Highs barely creeping into the 50s. Chance of rain. Cloudy all day.
On this recent October weekday, our plan was to drive an hour and a half up the North Shore and take a fall-color romp around the Oberg Mountain Hiking Trail. We could have called it off and waited for a better day. But Phyllis and I aren't cut that way. We have learned, over a few decades, that it's nearly always better just to go.
We packed our simple lunches and tossed them in daypacks. Filled Thermoses with coffee and hot chocolate. Remembered the treats for the yellow dog. Hit the road.
The Oberg Mountain Hiking Trail, 2.3 miles around a prominent knob in the Sawtooth Mountains near Tofte, is one of the most popular fall-color destinations along the North Shore. No surprise. It's the perfect length for most hikers, even those toting babies. The views, both inland and over Lake Superior are spectacular.
The destination, on warm and sunlit days, is almost too popular. The ample gravel parking lot can be overflowing with vehicles.
"Let's guess how many cars will be in the lot," I said as we arrived.
Phyllis won our little bet, guessing 11 cars. There were, in fact, 11 cars in the lot.
We layered up, leashed the pup and started up. Yes, the maples had mostly shed their reds, but the fallen leaves were as almost as beautiful on the ground as they would have been aloft.
We paused at every overlook, taking in the long blue sweep of Lake Superior, craggy outcrops of more Sawteeth down the shore, the dizzying drops into thin air. It is good to look up into a canopy of incandescent maples and birches and aspen. It is equally lovely to look a few hundred feet straight down at a sea of those colors below.
In an hour and a half, we saw almost no other leaf-gawkers on the trail. We chatted for a bit with a friendly couple. They might have been from Grand Marais or Minneapolis, but, no. They were from North Dakota. They had left home as soon as the harvest was over.
"We finished the beans yesterday," the man said. "Jumped in the truck and drove straight here."
We saw the couple near the spot along the trail where you gaze down on tiny Oberg Lake, its deep blue tucked among red ridges rolling to the horizon. So, you think as you stand there, this is what the ravens get to see every day as they soar along. Not a bad life if you don't mind eating dead things.
We were hungry when we got back to the car. We tossed the yellow dog a couple dog treats. We sat up front, eating semi-mooshed peanut-butter and jelly sandwiches from our packs. It's how we've rolled for 50-some years of marriage. I don't see that changing.
Sam Cook is a freelance writer for the News Tribune. Reach him at cooksam48@gmail.com or find his Facebook page at facebook.com/sam.cook.5249 .
Learn more about these pets looking for permanent homes.