Pets of the week: Reuben, Orca and Thalia
Learn more about these pets looking for a permanent home.
Hi! My name is Reuben and I'm a 2-year-old pup looking for a loving home to call my own. I'm a big goofy sweetheart that loves to run and play. I'm a very independent guy and I love a good stinky treat. I'm also quite the gentleman and will open doors for you if they push. I want to be the baby of the house, so I need to go to a home with no other pets or children.
If you are interested in adopting me, please visit Animal Allies at 4006 Airport Road, Duluth. Otherwise, you can call the Adoption Team at 218-722-5341 as early as 10:30 a.m. and place a nonrefundable $25 hold toward their adoption fee to put you first in line to adopt until they are ready to go.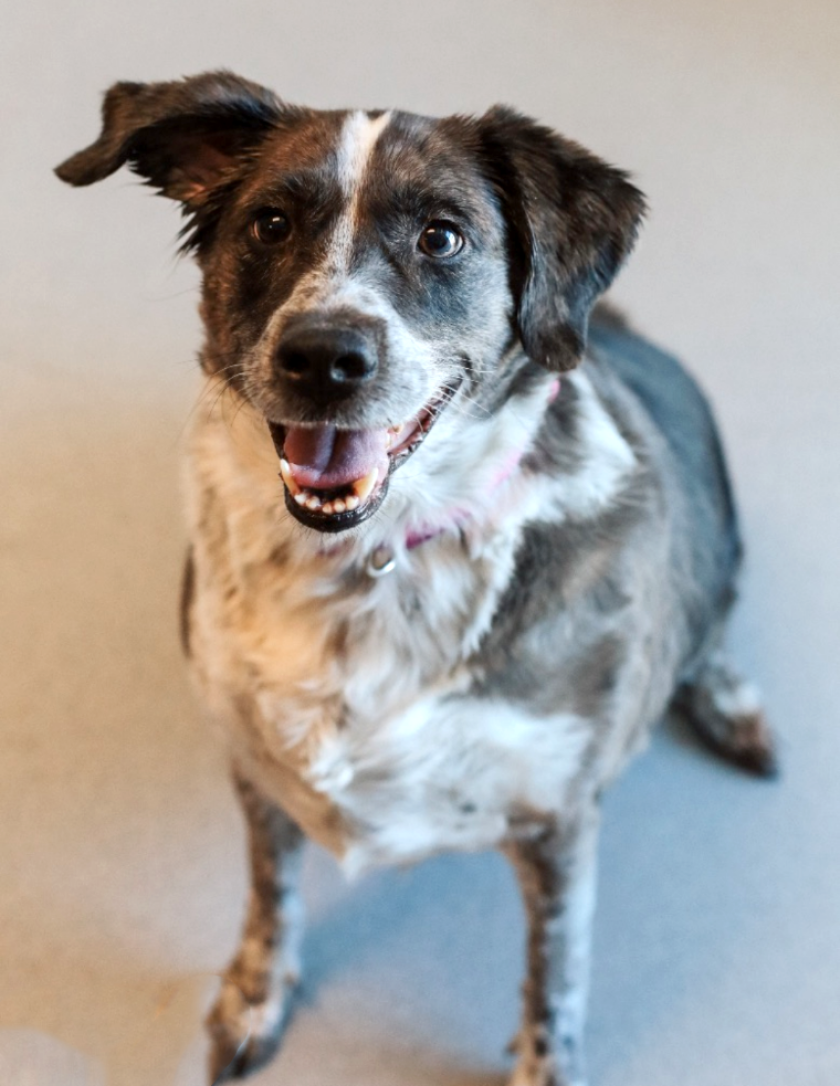 Orca and Thalia are a sweet loving duo available for adoption. Orca is a Shih Tzu/yorkie and Thalia is an Australian shepherd. Both are 9 years old. They are a bonded pair and are perfect playmates. They are both very well-behaved and love to play. They are house-broken, good with kids and other dogs.
If you are interested in learning more about them, please contact the Humane Society of Douglas County at 715-398-6784. They are both updated with vaccinations, have been spayed/neutered, dewormed, given flea/tick preventative, microchipped and vet-checked. They each have an adoption fee of $100 plus tax.
To adopt a cat or dog anywhere in the Northland, call:

Animal Allies, 4006 Airport Road, 218-722-5341, animalallies.net.
Chequamegon Humane Association, Ashland, 715-682-9744, chaadopt.org .
Contented Critters Shelter, Makinen, 218-638-2153, contentedcritters.org .
Helping PAWS Pet Rescue in Washburn, 715-373-2222 or go to www.helpingpawswi.org.
Humane Society of Douglas County, Superior, 715-398-6784, hsdcpets.com .
Mesabi Humane Society, Virginia, 218-741-7425, mesabihumanesociety.org .
Northern Lights Animal Rescue, 218-729-1485, adoptapet.com/adoption_rescue/66719-northern-lights-animal-rescuers-inc-twig-minnesota .
Oreo's Kitty Sanctuary, 218-591-7200, email oreosadoptions@yahoo.com .
Precious Paws Humane Society of Chisholm, 218-254-3300, preciouspaws2011@hotmail.com or pphsc.com .
Range Regional Rescue in Hibbing, 218-262-1900.
Star of the North Humane Society, Itasca County, 218-245-3732, starnorth.weebly.com/about-us.html .
Warm Fuzzies Animal Rescue Inc. at Warmfuzzies2020@gmail.com , 218-576-8534 or go to warmfuzzies.petfinder.com .