Pets of the week: Dodge and Dora Lee
Learn more about these pets looking for a permanent home.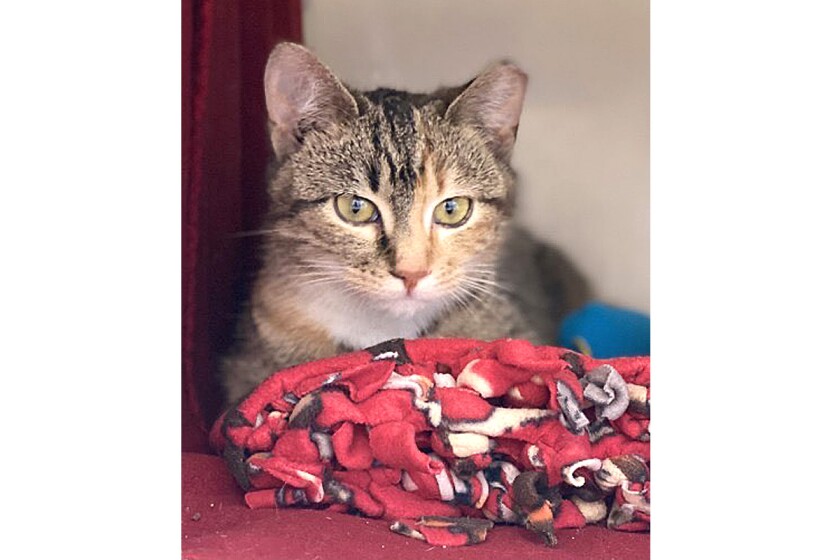 Hi! My name is Dodge and I am a shy and curious kitten, looking for a quiet home to help me grow into the best cat I can be. I'm very nervous and will need a long decompression time, and patient humans, to be comfortable. But once I open up, I'm so goofy and love pets.
If you are interested in adopting me, please visit Animal Allies at 4006 Airport Road, Duluth. Otherwise, you can call the Adoption Team at 218-722-5341 as early as 10:30 a.m. and place a nonrefundable $25 hold toward their adoption fee to put you first in line to adopt until they are ready to go.
Meet Dora Lee. She is a beautiful snowshoe Siamese mix. She was found trying to survive outside. Beautiful blue eyes! She has been living in foster care. She is slowly coming out of her "shell" and warming up to her foster mom. She has done well with other cats in foster care and she lived with cats outdoors.
Dora Lee is looking for a quiet home without small children. She is about 1-2 years old. She is spayed, updated on shots, tested negative for feline immunodeficiency virus and feline leukemia virus and is microchipped. Reasonable fee to a good home.
If you are interested in adopting Dora Lee, email warmfuzzies2020@gmail.com, go to warmfuzzies.petfinder.com or call 218-576-8534.
To adopt a cat or dog anywhere in the Northland, call:

Animal Allies, 4006 Airport Road, 218-722-5341, animalallies.net.
Chequamegon Humane Association, Ashland, 715-682-9744, chaadopt.org .
Contented Critters Shelter, Makinen, 218-638-2153, contentedcritters.org .
Helping PAWS Pet Rescue in Washburn, 715-373-2222 or go to www.helpingpawswi.org.
Humane Society of Douglas County, Superior, 715-398-6784, hsdcpets.com .
Mesabi Humane Society, Virginia, 218-741-7425, mesabihumanesociety.org .
Northern Lights Animal Rescue, 218-729-1485, adoptapet.com/adoption_rescue/66719-northern-lights-animal-rescuers-inc-twig-minnesota .
Oreo's Kitty Sanctuary, 218-591-7200, email oreosadoptions@yahoo.com .
Precious Paws Humane Society of Chisholm, 218-254-3300, preciouspaws2011@hotmail.com or pphsc.com .
Range Regional Rescue in Hibbing, 218-262-1900.
Star of the North Humane Society, Itasca County, 218-245-3732, starnorth.weebly.com/about-us.html .
Warm Fuzzies Animal Rescue Inc. at Warmfuzzies2020@gmail.com , 218-576-8534 or go to warmfuzzies.petfinder.com .