Two Harbors vegetable, tree, honeybee farm is all the buzz
Little Waldo Farm will host a plant sale from 10 a.m.-1 p.m. Saturday.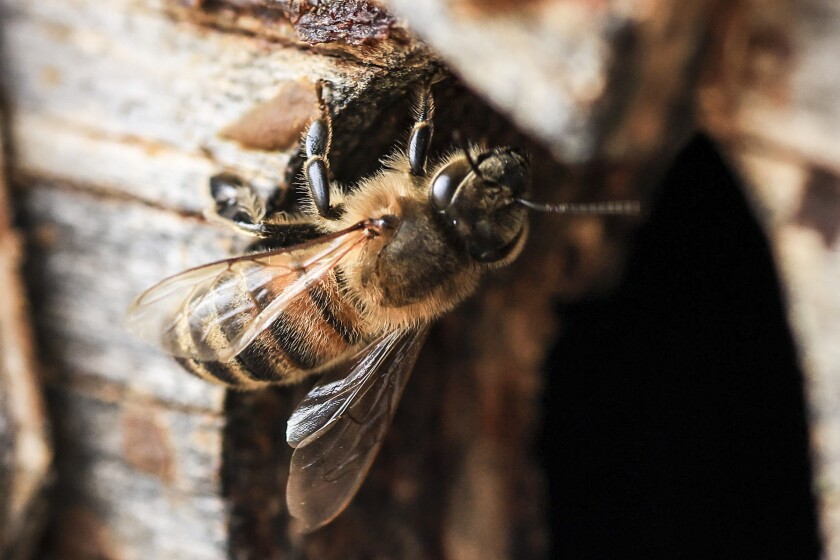 TWO HARBORS — When Jadell Cavallin heard a surprise backyard visitor at 2 a.m., her sneaking suspicion was spot on.
"A bear showed up. I could hear it popping as he was ripping it open," Cavallin said, pointing to a lone beehive.
Hours before she'd planned to replace the hive's aging roof, the bear ate half a frame before she intercepted. "It was not scared of me; it ran up a tree," she said.
She'd know in a couple days if it got the queen bee. "There's a roar you can hear in their buzz that sounds completely different than when they're calm," she said.
This is among the wealth of Cavallin's knowledge. She and her spouse, Joe, are behind Little Waldo Farm , a 10-acre honeybee, small fruit, vegetable and tree farm.
The Cavallins and their operation are active in the community, with regular appearances at the Two Harbors Farmers Market.
On Sunday, Cavallin joins the opening of the Clover Valley Farm Trail , a route of 11 locally owned small farms , from Duluth to Two Harbors, offering self-service farm stands from noon-5 p.m. every Sunday from May 28 through October.
And, Little Waldo Farm is hosting an annual spring plant sale from 10 a.m. to 1 p.m. Saturday, May 27, and June 3 at 1845 Waldo Road, Two Harbors.
The Cavallins grew up in Two Harbors. Their 10 acres is located on a former Lake County 4-H area. "When we started here, our front yard was bare," Jadell Cavallin said.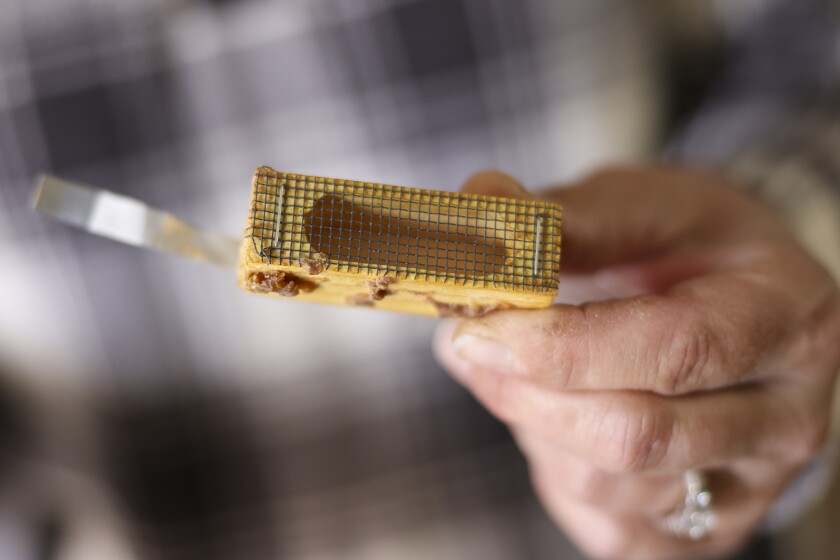 During the News Tribune visit, much of their open fields were occupied by gardens, which is her focus, while her husband is the "heavy lifter and construction person."
"He has no interest in beekeeping," she said.
They erected their first high tunnel in 2013 with the support of a Natural Resources Conservation stipend.
Today, Cavallin serves on the Lake Superior Sustainable Farming Association board. She writes a nature blog , teaches gardening and honey beekeeping classes, and presents through the Lake County branch of the University of Minnesota Extension Service.
And, she's in her ninth season of beekeeping.
Cavallin sorted through an inactive hive, sharing an outpouring of fascinating tidbits.
Each colony is distinguishable by its smell.
Bee mating happens in flight.
Queens fly twice in life, to mate or to swarm.
"The beekeeper's job is to catch them before that happens," she said of the latter.
What: Little Waldo Farm and the Lake Superior Sustainable Farming Association beekeeping field day
When: 2-5 p.m. Aug. 15
Where: 1845 Waldo Road, Two Harbors
Registration: sfa-mn.org/lake-superior
The Guadalajara entree arrived sizzling on a skillet and stacked with chorizo, shrimp, chicken and steak.