The Memo: Northforce connects local students to businesses, career development opportunities
Laura Butterbrodt wants to hear from you! Tips? Thoughts? Story ideas? Send them her way, lbutterbrodt@duluthnews.com.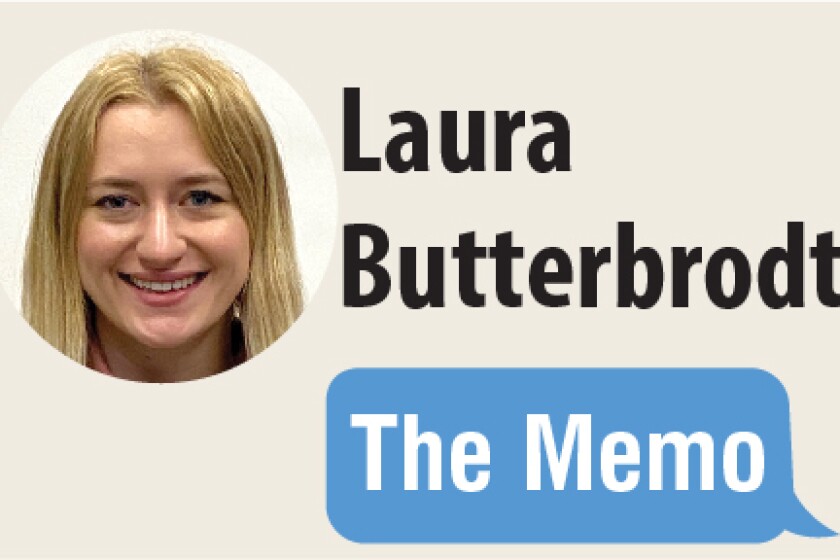 We are part of The Trust Project.
Northforce has announced it will launch a full year of its Student Connect program to provide professional development for Northland college students. The Student Connect program began as a semesterlong pilot at the beginning of this year.
Northforce created the program for area students to work together with local businesses and to retain students after graduation in the local workforce. Student Connect is free to all students at the College of St. Scholastica, University of Minnesota Duluth, Lake Superior College, Fond du Lac Tribal and Community College, University of Wisconsin Superior, Hibbing Community College, Itasca Community College, Mesabi Range College, Northland College, Rainy River Community College, Vermilion Community College and Northwood Technical College (Ashland and Superior campuses).
The Student Connect program offers six professional development workshops over Zoom each semester, including personal branding, cultural fluency, community involvement and business meet and greets. Northforce said the programming is a coordination between the education institutions and employers with the goals to locally place students in jobs and get students involved in the community, plus expand internship opportunities and provide employment coaching based on regional demand.
Businesses or organizations interested in partnering with Student Connect can learn more by contacting Northspan President and Chief Executive Officer Elissa Hansen at ehansen@northforce.org . Students can register at northforce.org/student-connect .
Minnesota Power to install 16 direct current electric car chargers across Northeast Minnesota
The Northland will have 16 direct current fast-charging stations for electric cars by 2023, Minnesota Power announced last week.
The Minnesota Public Utilities Commission has approved the plan, which will install two DC fast chargers in Duluth, plus a charger in each of the following areas: Cloquet, Little Falls, International Falls, Park Rapids, Eveleth, Long Prairie, Hermantown, Floodwood, Bigfork, Cohasset-Highway 2, Silver Bay-Highway 61, a still-to-be-determined location on Highway 53, Baxter-Highway 371 and Hinckley-Interstate 35.
According to Minnesota Power, locations were selected based on lack of existing DC fast chargers, population density, travel corridors and environmental justice areas of concern based on the Minnesota Pollution Control Agency's criteria. There are currently DC fast chargers in Duluth, Two Harbors, Ely and Virginia.
There are already 11 public charging stations in Northern Minnesota that Minnesota Power has donated, in Cloquet, Bigfork, Biwabik, Floodwood, Duluth, Sebeka, Long Prairie and Little Falls. Ten more stations will be installed later this year and in 2022.
Laura Butterbrodt covers health and business for the Duluth News Tribune. Contact her at 218-723-5320 or lbutterbrodt@duluthnews.com .