The Memo: Newspaper launches in International Falls
Laura Butterbrodt wants to hear from you! Tips? Thoughts? Story ideas? Send them her way, lbutterbrodt@duluthnews.com.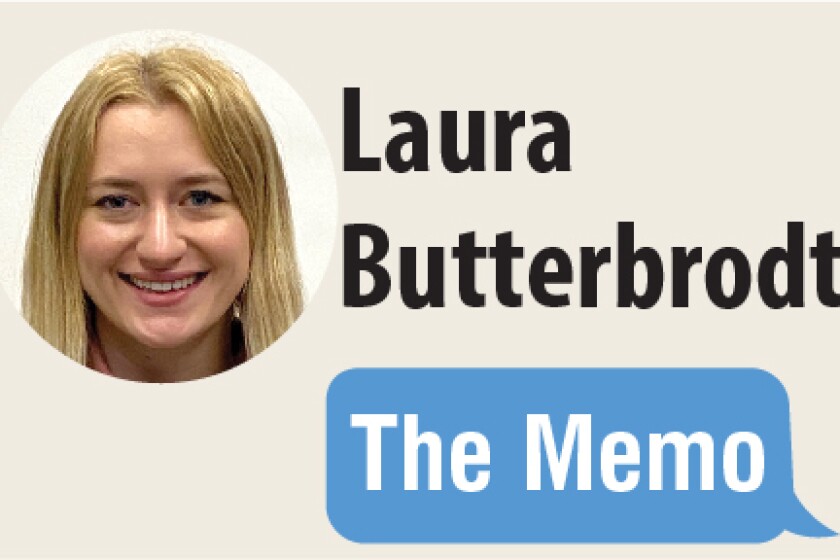 As a journalist working in print media, I'm always happy to hear about local newspaper success. In International Falls, things weren't looking great at the end of June, when The Journal published its last edition after a 110-year-run.
But CherryRoad Media, which purchased the Cook County News Herald in Grand Marais in November, has started a new weekly newspaper in International Falls: the Rainy Lake Gazette.
Jeremy Gulban, CEO of CherryRoad Media and CherryRoad Technologies, said the New Jersey-based company was interested in sustaining a local newspaper in International Falls when it heard of The Journal's closing.
"There wasn't a way to really move forward with The Journal itself, so we said, 'All right, well, let's start a newspaper," Gulban said.
The Rainy Lake Gazette started as a free newspaper in the second week of July and transitioned to a paid weekly publication the last week of August. Gulban said subscriptions have grown to more than 1,500 so far, which is approximately the number The Journal had when it closed.
The Cook County News Herald was CherryRoad's first newspaper acquisition. Now, CherryRoad owns 27 newspapers, including the two Minnesota papers, plus publications in Kansas, Arkansas, Alabama, Missouri, Nebraska and Iowa. CherryRoad purchased 20 of those newspapers from Gannett at the end of September.
Brian Larson, publisher and editor of the News Herald, also oversees the Rainy Lake Gazette, while Laurel Beager is the Gazette's local editor.
Gulban said he's been happy to see the strong showing of community support in Northern Minnesota to keep local newspapers viable. And I agree!
Dubh Linn brings back comedy shows
Dubh Linn Brew Pub in Duluth has reopened its comedy club after a year-and-a-half hiatus due to the coronavirus pandemic.
The Professional Comedy Tour is at 9 p.m. Saturdays, with tickets available on eventbrite.com . Owner Mike Maxim said once shows are running smoothly, he plans to add 6:30 p.m. shows in November. Comedians on the tour are among the top 200 in the country and regularly perform on comedy TV and talk shows.
Open mic comedy nights will now be at 8 p.m. Thursdays. The event is free to the public. Comedians can sign up at dubhlinnpub.com or arrive 30 minutes before the show to register. Dinner comedy is also back, with dinner reservations available before or during the shows.
Super One raises $46,500 for Heart Association
Super One Foods raised more than $46,500 during its September campaign for the American Heart Association across its stores in Minnesota, Wisconsin and Michigan. Customers were able to donate by purchasing paper hearts at cash registers to support the Northland Heart Walk campaign, advocating for research, education and improved cardiac care.
Hermantown-based Super One Foods presented the donation check to the American Heart Association last week.
Laura Butterbrodt covers health and business for the Duluth News Tribune. Contact her at 218-723-5320 or lbutterbrodt@duluthnews.com .