The Memo: Hermantown industrial lighting startup earns $500K investment
Have a business tip or story idea for The Memo? Send it to lbutterbrodt@duluthnews.com.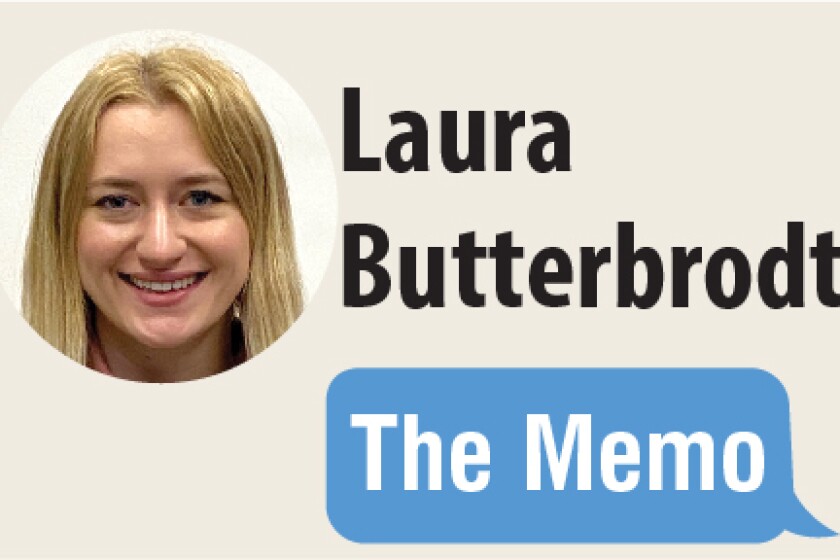 We are part of The Trust Project.
HERMANTOWN — ControlBright, an industrial control software company, has received a $500,000 investment from Minneapolis venture capital firm Traction Capital, the companies announced in a news release last week.
ControlBright enables remote access to lighting; heating, ventilation and air conditioning; and alarm and automation systems using a 4G LTE device linked to the cloud to allow technicians to perform maintenance and services remotely.
Chad Behling, ControlBright's founder, said the money will will help him expand his team of employees to increase production and sales. Currently, the company's lighting controls system is used at Duluth's aerial lift bridge and Enger Tower, plus Churchill Downs racetrack in Louisville, Kentucky, and Northwestern University in Illinois.
Its remote access portal for lighting and industrial controllers is used by Walmart, Walgreens, The Home Depot, Google, Apple, Tesla and most major airports in the United States, Behling said last year.
ControlBright was a semifinalist in the 2021 MN Cup competition hosted by the University of Minnesota's Carlson School of Management.
Employers to hold sessions with students
Duluth Seaway Port Authority, the city of Duluth, APEX and Minnesota Power/Allete are partnering with Northspan's Northforce Student Connect programming this spring.
The businesses and employers participate in online meet-and-greets with area students during three sessions throughout the spring semester, Northspan announced in a press release. Students can also participate in a Q&A session and one-on-one networking.
The business meet-and-greet sessions are noon-1 p.m. Feb. 22, March 22 and April 12. The online sessions are free and open to the public. To sign up or learn more, visit northforce.org/meet-and-greets .
There are three other free learning sessions through the Student Connect programming this semester. The online topics allow area students to explore professional development topics specifically tailored to careers in Northeastern Minnesota and Northwestern Wisconsin. Local employment experts will offer information about the regional job market including high-demand industries and average wages.
The online sessions are:

Feb. 8, noon-1:30 p.m. — Welcome, "Personal Branding" and "Professional Connections."
March 1, noon-1 p.m. — Community Involvement & Social Impact
March 29, noon-1 p.m. — Personality Profiles, Group Dynamics & Cultural Fluency
For more information, visit northforce.org/student-connect .
Boutique moves to Enger Lofts
Liila Boutique's storefront at 1915 W. Superior St., Duluth, has closed as the boutique's inventory is moved to its new space on the Enger Lofts retail floor, owner Amanda Rolfe announced on the store's website and social media.
An opening date for the storefront at Enger Lofts,1832 W. Superior St. in the Lincoln Park neighborhood, has not yet been announced.
The Enger Lofts, previously the home of Furniture and Mattresses 4 Less, includes two other shops, Little Neetchers and Ren Market, as well as 190 Coffee and Tea.
Little Neetchers will reopen at 1832 W. Superior St. in June, with 3,800 square feet of retail and play space.

Laura Butterbrodt wants to hear from you! Tips? Thoughts? Story ideas? Send them her way, lbutterbrodt@duluthnews.com.

New businesses are partially responsible for drawing new housing development.