The Memo: Growlers are back at Castle Danger
Have a business tip or story idea for The Memo? Send it to lbutterbrodt@duluthnews.com.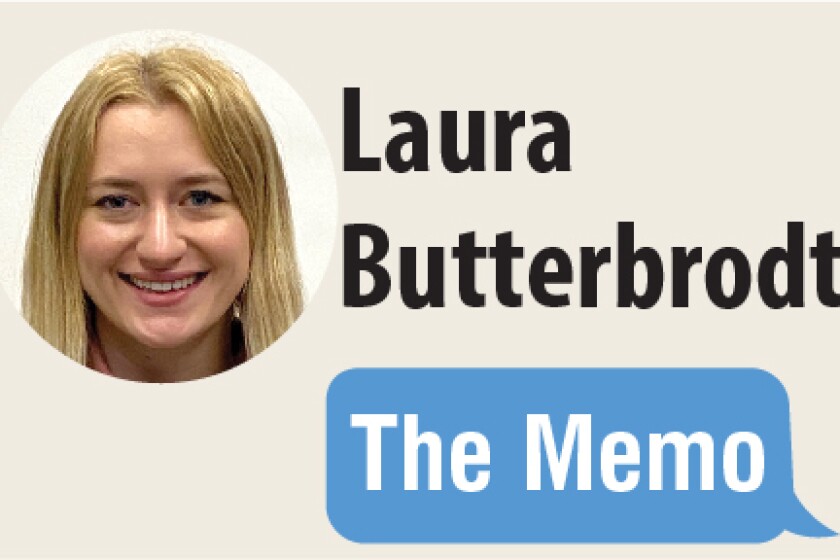 We are part of The Trust Project.
TWO HARBORS — After two and a half years of fighting to free the growler, Castle Danger Brewery is once again selling and refilling growlers. The sale of beer to go in 64-ounce growlers began Thursday.
Castle Danger's Chief Financial Manager Jamie MacFarlane said the weekend already brought a large number of people to the brewery to fill their growlers for the first time in "what feels like forever."
"I know it just seems so silly, but it's such an important piece to craft beer for people to be able to take it home with them," MacFarlane said.
The change in liquor laws to raise the cap from 20,000 barrels to 150,000 barrels was signed by Gov. Tim Walz on May 22. Surly, Fulton, Indeed, Lift Bridge, Castle Danger and Schell's breweries in Minnesota are now able to sell growlers and crowlers again.
"It's going to help other smaller breweries continue to grow and not have to make a choice, whether to stop doing something that's been critical to their business or continue to grow," she said.
Castle Danger was forced to halt its growler sales Oct. 1, 2019, when it hit the cap of 20,000 barrels. MacFarland said this significantly impacted their business.
Castle Danger does not currently offer 750-milliliter crowlers or mini-growlers, which MacFarlane said is mostly because of lack of available materials.
Boutique opens in downtown Grand Marais
The Sweetwater Co. boutique in Grand Marais is now open, offering women's clothing and home decor retail items. The store is located at 8 N. Broadway Ave., formerly home to 8 Broadway Art Gallery.
The store is owned by Brooke and Mark Youngdahl and Kelsi and Seth Williams. The Sweetwater Co. will sells women's fashion, athleisure, jewelry, handbags and other accessories, pillows, baskets, vases and gift items. The boutique is open 9 a.m. to 6 p.m. Wednesday through Monday.
The boutique occupies the first floor of the building. According to a news release from The Sweetwater Co., the second story of 8 N. Broadway Ave. will have two rental units with full kitchens called the Sweetwater Suites. The rentals are slated to open later this month.
Northland breweries included in Minnesota brewery pass
The 2022-23 Sidewalk Dog Minneapolis-St. Paul Dog-Friendly Brewery Pass is now available, and its 47 participants include Canal Park Brewing Co. and Wild State Cider in Duluth and Klockow Brewing Co. in Grand Rapids.
The $30 pass is redeemable for a free beer from 47 dog-friendly breweries: 33 in the Twin Cities and 14 in greater Minnesota. This year is the first year breweries outside the Twin Cities metro area have been included. The pass also includes a bag of dog biscuits for a furry friend.
The Sidewalk Dog brewery pass can also be used to get non-alcoholic alternatives and to receive a discount on growlers and crowlers. It is not required to be a dog owner in order to use the pass.
The pass is available at sidewalkdog.com . Use code DOGDAD through June 19 to receive $5 off. Five percent of all sales go to Animal Humane Society.