The Memo: Duluth business owner starts podcast
Laura Butterbrodt wants to hear from you! Tips? Thoughts? Story ideas? Send them her way, lbutterbrodt@duluthnews.com.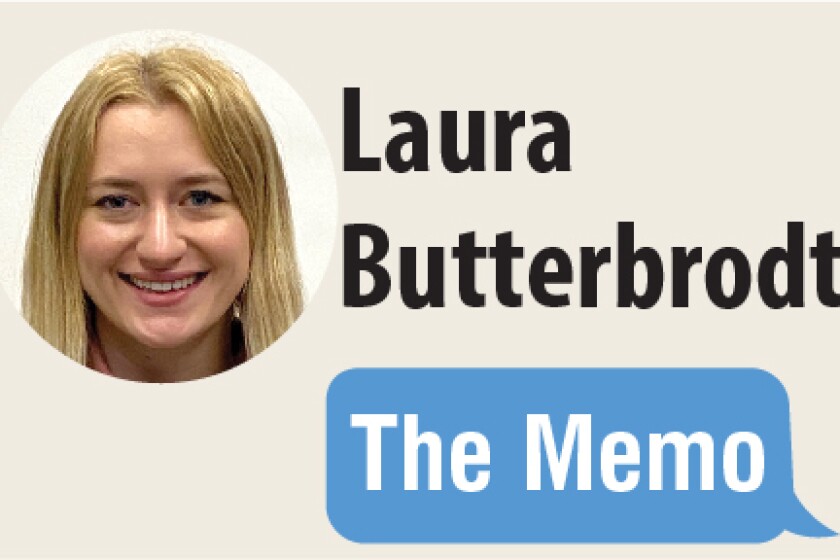 A new Duluth-centric podcast, "For the Love of Duluth," has launched to highlight what's special about the city.
Created by Tom Jamison, owner of Lake Superior Medical Equipment, and Duluth native Yvonne Meyers, the podcast will focus on "everything Duluth and the Northland have to offer," Jamison wrote in a news release.
The podcast will highlight unique art, culture, food, beer, businesses and life on Lake Superior from Meyers' local perspective and Jamison's perspective as a Duluth transplant. Plus, they will invite guests like restaurateurs, locals, tourists, business owners and musicians. "For the Love of Duluth" has so far featured Heidi Pack of Duluth band Whiskey Trail and Doug Kouma, director of consumer sales and visitor experience at Vikre Distillery.
"It also aims to serve as a tour guide of sorts for those visiting Duluth or thinking of making it home," Jamison said in the news release.
"For the Love of Duluth" is available on Apple's App Store, Anchor, Google Play and Spotify.
Little Neetchers opens in Lincoln Park
Children's store and play space Little Neetchers opened at its new location Friday in Lincoln Park's Enger Lofts.
The 3,800-square-foot space at 1832 W. Superior St., Duluth, has a cafe, party rental space and workstation for parents, in addition to retail offerings and a large children's play space. The new site is about twice the size of the business' former location in West Duluth.
Little Neetchers is open from 10 a.m. to 4 p.m. Tuesdays through Saturdays and 10 a.m. to 2 p.m. Sundays.
READ MORE: Duluth kids' store moves to former Lincoln Park furniture building Little Neetchers will reopen at 1832 W. Superior St. in June, with 3,800 square feet of retail and play space.

Zup's opens at new Ely location
Zup's Food Market in Ely opened last week at its new location, 1500 E. Sheridan St., in the former Shopko building. The grocery store relocated from 303 E. Sheridan St.
Zup's Food Market and Warehouse Liquor merges Ely groceries Zup's and Ely Northland Market, which was purchased by Zup's at the beginning of the year. There is also an Essentia pharmacy in the store.
READ MORE:
Essentia to open pharmacy at new Ely grocery location The pharmacy will open later this year in Zup's Food Market at 1500 E. Sheridan St.

Zup's buys other Ely grocery store The two will merge into Zup's new building next year.

Laura Butterbrodt covers health and business for the Duluth News Tribune. Contact her at 218-723-5320 or lbutterbrodt@duluthnews.com .