The Memo: Crisp & Green coming to Duluth ... eventually
Have a business tip or story idea for The Memo? Send it to lbutterbrodt@duluthnews.com.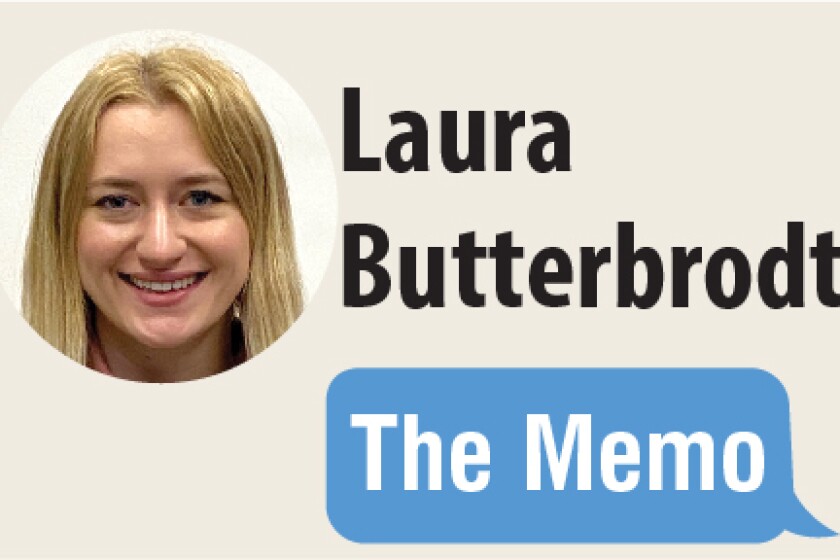 We are part of The Trust Project.
News broke last week that Duluth is among Crisp & Green's planned upcoming locations. The health food restaurant chain, which offers salads, bowls and smoothies, first opened in Wayzata, Minnesota, in 2016 and now has 15 locations open, with more than 60 additional locations planned in the next few years.
According to a Crisp & Green spokesperson, the Duluth location is projected to open in 2024. He said an exact timeline or location is not yet known. Duluth is among 10 Minnesota cities added to the company's development calendar, Steele Brands announced Thursday.
The other new Minnesota locations will be in Brainerd, Lino Lakes, Mankato, Prior Lake/Savage, St. Cloud, St. Louis Park, Roseville, Rogers and White Bear Lake.
AIMS Companies opens Hibbing office
AIMS Companies, a national industrial, municipal and utility services company based in Scottsdale, Arizona, announced last week that it has opened an office in Hibbing to offer its services to Minnesota, Wisconsin, North Dakota and South Dakota, providing a wide range of industrial services, including cleaning, blasting, coating and lining.
The Hibbing office will focus on the industrial sector of the region including those in mining, pulp and paper-related industries and will provide a wide range of industrial services, including cleaning, blasting, coating and lining, according to AIMS' website.
The company plans to hire an additional 20-30 employees in Hibbing to cover the region. The office at 1711 E. 13th St. will be managed by Anthony Ostendorf. AIMS has 20 offices throughout the country.
Castle Danger now brewing #FreeTheGrowler beer
Castle Danger Brewery in Two Harbors has introduced a new beer to help raise awareness for the "Free The Growler" movement, which is again making its way through the Minnesota House of Representatives as a liquor omnibus bill.
The #FreeTheGrowler beer at Castle Danger is a hefeweizen with aromas of banana, cracker and spice, described by brewers as "light-bodied with a mouthwatering, refreshing finish."
A liquor bill that has cleared one House committee would permit broader sales of 64-ounce growlers and, to a lesser degree, six packs at breweries as well as bottles of alcohol at distilleries.
Minnesota law currently restricts breweries that produce more than 20,000 barrels of beer each year from selling growlers and crowlers — it is the only state to have such a law. Fulton, Surly, Schell's, Castle Danger and Summit are the only five brewing companies in the country that cannot sell their beer to-go.
The law has been challenged during the Minnesota legislative season for several years in a row, but has yet to pass. Some politicians do not support changing the bill because it will disrupt the three-tier distribution system of producer, distributor and retailer.
Laura Butterbrodt covers health and business for the Duluth News Tribune. Contact her at 218-723-5320 or lbutterbrodt@duluthnews.com .