The Memo: Corktown makes room to grow
Have a business tip or story idea for The Memo? Send it to bbredsten@duluthnews.com.
We are part of The Trust Project.
DULUTH — Corktown Deli and Brews has grown since its opening in 2018, and additional space is needed to meet current demands, according to co-owner Jeff Petcoff.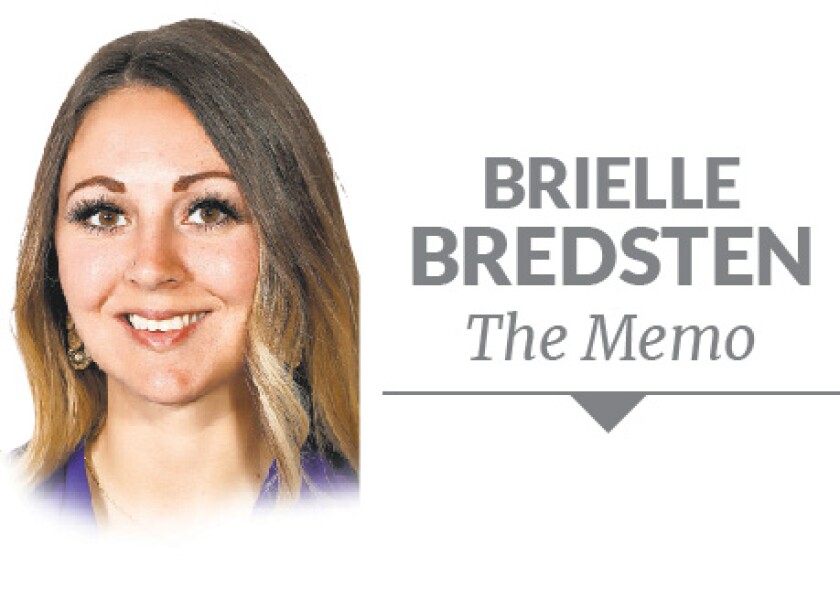 Come February, the popular restaurant will be relocating from its current location inside the Frost River Marketplace in the Lincoln Park Craft district to the building next to Duluth Grill at the corner of South 27th Avenue West and Michigan Street.
The new space will allow Corktown to increase seating from 37 to 100 people. Petcoff anticipates an increase in staffing to accommodate the expansion. There is also space for one to two small businesses to rent.
While the exterior of the building will resemble the landscape of Duluth Grill, the interior will undergo renovations.
"As for the decor, customers can expect the same things in a new space, some old mixed with the new. It will be a fun mishmash of what's here and what's to come," Petcoff said.
Expanded menu options are also be on the horizon with the additional space for new equipment.
"We'll be adding burgers to the menu in addition to our existing craft sandwiches," Petcoff said. "Our tap selection will also increase from 12 to 24, so the beer selection will be even bigger."
Yellow Bike Coffee relocating
HERMANTOWN — After five years of serving java, Yellow Bike Coffee had its last day of operation at the corner of U.S. Highway 53 and Lavaque Road on Tuesday. The company will announce its new location mid-July and will remain in the area.
A two-year extension was not offered on its lease; however, owner Shannon Tanski Cornelius said it is an opportunity to expand, evolve and serve the community even better.
The coffee shop will open on Friday.
"Our new building will have interesting and fun elements, but remaining the same will be our love and commitment to connect with our community in a deep and meaningful way, while serving up your favorite coffee drinks," Cornelius wrote in a press release. "Seeing people every day come into our shop and connect, build relationships with those around them, smile, laugh, cry … it's all a beautiful display of real life that we are beyond honored to be part of. We look forward to what is ahead and trust our community will support us during this transition."
The Fitger's location remains open daily from 7 a.m. to 6 p.m. Yellow Bike Coffee's locations at Lake Superior College in Duluth and Essentia Wellness Center in Hermantown remain open.
New retail store at Miller Hill Mall
DULUTH — Daily Thread opened last week at Miller Hill Mall. According to its website, the chain offers "affordable everyday fashion" for women in extended clothing sizes for petite, missy and plus.
"By taking over existing spaces with minimal modifications, Daily Thread is able to offer the best deals by keeping expenses low, enabling a focus on customer service that's more in line with that of a traditional boutique than other discount retailers," Senior Vice-President of Stores Carmen Wamre said in a press release.
Building on its presence in the Midwest, Duluth was one of nine Daily Thread locations announced to be opening in June. The New York-based retail store plans to open another 50 stores in 2022 across the U.S. and is at work on an e-commerce site that will allow for pre-orders of new arrivals.
The new storefront is located across from Famous Footwear near the food court. Its regular hours are 10 a.m. to 8 p.m. Monday to Thursday; 10 a.m. to 9 p.m. Friday and Saturday; and 11 a.m. to 6 p.m. Sunday.
Mortgage lender joins community
HERMANTOWN — Guaranteed Rate is now serving the Twin Ports area. The new office, located at 4897 Miller Trunk Highway Suite 104, is open weekdays from 8:30 a.m. to 5:50 p.m.
It offers tools, advice and financing for first-time and seasoned buyers. Featured mortgage options include 15- and 30-year fixed and adjustable rates, as well as jumbo, Federal Housing Administration and VA loans. For more information, check out rate.com.