The Memo: Blacklist preps for new location opening
Have a business tip or story idea for The Memo? Send it to lbutterbrodt@duluthnews.com.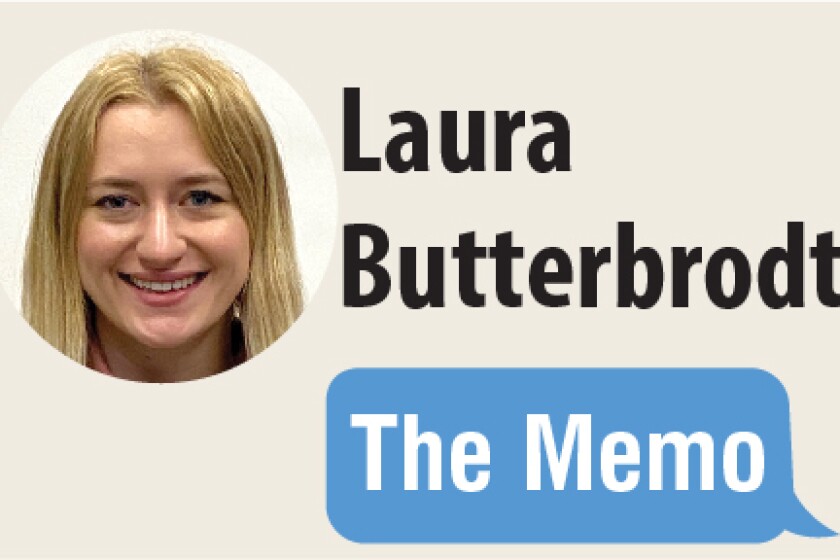 We are part of The Trust Project.
DULUTH — Blacklist Brewing Co. is officially done brewing at its 120 E. Superior St. location. The brewery held its final day of service there Sunday, and is now in the process of moving to its new spot in the Lange building at 206 E. Superior St.
Blacklist was founded in 2012 and opened the taproom at 120 E. Superior St. in November 2016.
Laura Butterbrodt wants to hear from you! Tips? Thoughts? Story ideas? Send them her way, lbutterbrodt@duluthnews.com.
An opening date for the new location has not yet been announced, but the new Blacklist Brewing Co. taproom will be larger and feature more ax-throwing lanes, a larger patio and more tap lines. The new location will also have an event space and garage doors for indoor/outdoor seating.
Once Blacklist has finished moving out of its old location, Duluth's Best Bread will move in and open a second bakery location in addition to its store at 2632 W. Third St.
The bakery will move into 120 E. Superior St., currently home to Blacklist Brewery, when the brewery moves into its new downtown location in 2022.
Les Grumdahl Window and Siding celebrates 75 years
Les Grumdahl Window and Siding is holding an open house Friday to celebrate its new, larger facility and its 75th year of operation.
The open house will be from 10 a.m. to 4 p.m. at 5210 McQuade Road, just north of Duluth off Highway 61. Food and beverages will be served and prizes will be given away. Factory representatives will be on-site to answer questions and give product demonstrations.
The family business was founded by Ivar Grumdahl, Les' father, in 1947. Now, Les and his son, Ryan Grumdahl, are business partners. The business sells and installs windows, siding, doors, awnings, gutters, roofing and decks.
Les Grumdahl said his business is the Northland's exclusive dealer of Marvin Infinity and Plygem windows and United States Seamless steel siding.
"We pride ourselves in the fact that we sell and install quality products and give excellent service, as well," Grumdahl said. "But we're most proud of the awards we've won for our service." The awards include the United States Seamless customer service award for the past four years and the Plygem Green Circle award for service.
The business has been in its new facility since November.
Lemon Wolf Cafe temporarily closes
Lemon Wolf Cafe in Beaver Bay will be closed until May 27, owner Mike Arriola posted on Facebook this week. He cited staffing shortages for the temporary closure.
Arriola will be changing the cafe's operating hours and menu. The cafe, 711 MacDonald Ave., will reopen with service from 7 a.m. to 4 p.m., eliminating dinner options until he is able to hire more staff.
Laura Butterbrodt covers health and business for the Duluth News Tribune. Contact her at 218-723-5320 or lbutterbrodt@duluthnews.com .
Compared to 2019 and 2020 data, cases of chlamydia remained similar to past Northland data, while gonorrhea cases have continued to increase in the region.