Great Lakes Aquarium set to reopen
After closing in late March due to the COVID-19 pandemic, the attraction is preparing to reopen to the public June 18.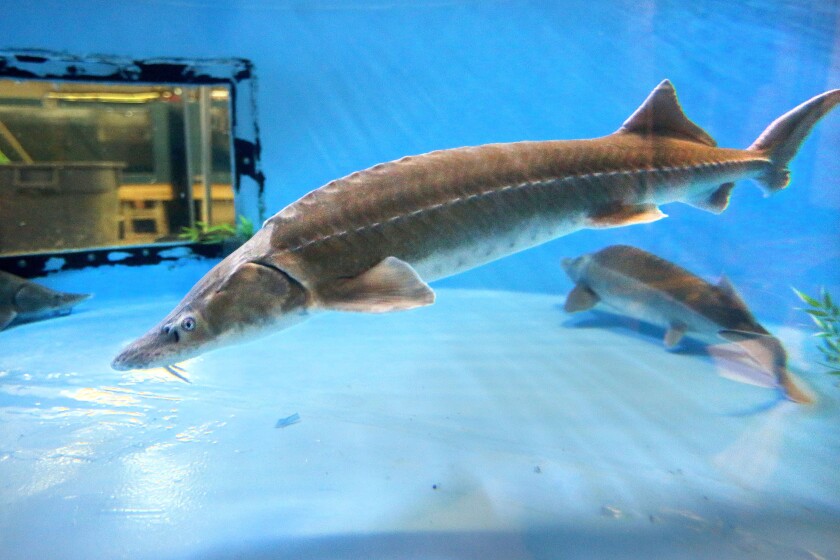 Starting June 18, lovers of aquatic life will once again be able to visit Duluth's Great Lakes Aquarium.
The aquarium will have health and hygiene requirements in place. As public spaces must maintain a 25% maximum occupancy, the aquarium will be able to allow 200 people into the space at one time.
" To manage that, the aquarium will require a wait time to enter the building if we reach maximum capacity. This will apply equally to members and other visiting guests, operating under a first-come, first-served basis. We do not anticipate long wait times at this time," read an email the aquarium sent to members on June 9.
Face masks will also be mandatory for all staff and visitors ages 3 and up. Physical distancing of 6 feet will be encouraged throughout the building and in all exhibit areas. The aquarium will have a one-way building flow guided by wayfinding signs. Additional hand sanitizer stations have been installed throughout the aquarium and several hands-on exhibits will be temporarily closed.
"We know the aquarium will look a little different for a while. However, we are excited to get our doors open and see you again," the email to members from Executive Director Jay Walker read.