Duluth City Council OKs negotiating new tourism marketing contract
Councilors agree to hire a Twin Cities firm.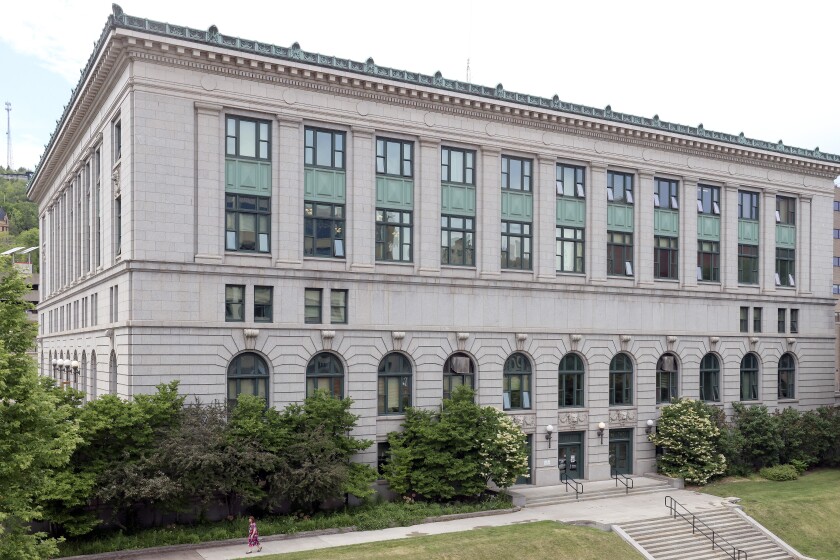 The Duluth City Council voted 7-1 Monday night to approve plans to negotiate a $1.8 million contract with Bellmont Partners to market the city as a tourist destination, depriving Visit Duluth of most of its funding.
The Twin Cities firm emerged as the preferred vendor, following an 18-month process that involved seeking requests for qualifications and proposals from more than two dozen bidders.
Duluth's chief administrative officer Noah Schuchman said Visit Duluth finished fourth in the evaluation of finalists' proposals.
"This wasn't close. It was disappointing for all of us and I'm sure even more so for Visit Duluth, and I'm sorry about that. Ultimately we are here to talk about the best candidate for the marketing work that we need to represent all of Duluth, from West Duluth to Lincoln Park, to downtown to Lakeside to the mall, to Canal Park and the lake and all of the people who make up this community, members or not," he said of Visit Duluth, a membership organization.
Mayor Emily Larson described the process as "thorough and fair."
"Duluth is ready for this, and we are worth it," she said, of the recommendation to hire Bellmont.
But 2nd District City Councilor Joel Sipress asked for more time to consider a momentous shift in marketing strategies, saying: "This may be the single most important vote I've taken as a Duluth city councilor, because of the potential impact for good or for ill on our tourist industry, which is one of our most important local industries."
Sipress asked fellow councilors to hold off on any decision about shifting the marketing contract until more information was available. But his motion to table the item was defeated 5-4, with Councilors Zack Filipovich, Derek Medved and Roz Randorf joining him in a minority vote.
Sipress was the only 'no' vote on the final proposal. Filipovich, a member of the Visit Duluth board, abstained.
At large Councilor Terese Tomanek called the vote "the most difficult decision that I have had to make since being appointed to the council a year ago."
"I have decided that there is not one right decision. What I'm working towards is making a wise decision, the wisest decision I can make for the city of Duluth," she said.
Despite his personal reservations, Sipress maintained that he will work to make sure the agreement with Bellmont is successful because, as he said: "This is too important to fail."
The council tabled action on additional options to negotiate tourism marketing contracts for 2023 and 2024.