Allete names first female CEO
Bethany Owen has served as president for the past year.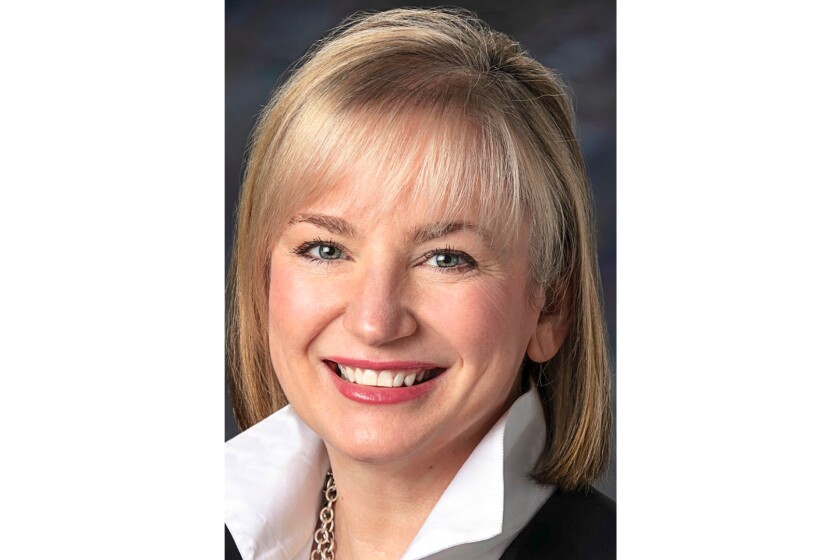 Allete Inc. announced a new CEO on Monday.
Allete's board of directors elected Bethany Owen, current president and a 17-year veteran of the company, to the top leadership position. She's the first woman to serve as CEO and president of Allete.
Owen has served as its president for around one year . Her election was part of a succession plan ahead of current CEO Al Hodnik's planned retirement in May 2021, according to News Tribune reporting.
"Bethany's compassionate and strategic leadership and focus on sustainability in all its forms are well-suited to continue Allete's industry leading energy transformation," Heidi Jimmerson, Allete board lead director, wrote in the release.
When he steps down, Hodnik will have worked at Allete for 40 years. To ensure a smooth transition, he will serve as executive chairman of its board of directors where he will work on governance matters with its board of directors and will continue overseeing state and federal legislative affairs.
Owen joined Allete in 2002, when she first worked as an attorney. She's held several roles with the company, including as director of transmission regulatory compliance and business support, vice president of Minnesota Power, president of Allete-owned utilities Superior Water, Light and Power, and led the information technology solutions department. In recent years, she's worked as Allete's senior vice president and chief legal and administrative officer.
"Bethany's strong values-based leadership style, her proven ability to execute while positioning against winds of change and her laser focus on talent development will assure Allete's momentum continues as the new decade dawns," outgoing CEO Hodnik wrote in the release.
Hodnik started at Allete in 1981 and was appointed president in 2009. He later stepped into the CEO role 2010, and followed that by becoming chairman in 2011.
During his tenure, the company diversified by creating Allete Clean Energy, an independent power producer focused on sustainable energy. Minnesota Power also transformed its fleet from 95% coal energy to nearly 50% renewable energy, the news release reads.
Owens will continue Allete's focus on sustainability, spokesperson Amy Rutledge wrote in an email. "Allete will continue to build on the strong foundation of its culture and values to ensure the growth of all our businesses while meeting and exceeding our customers' expectations," she wrote.
This story was updated at 2:49 p.m. with quotes from Hodnik and Rutledge as well as additional information. It was originally posted at 1:03 p.m.